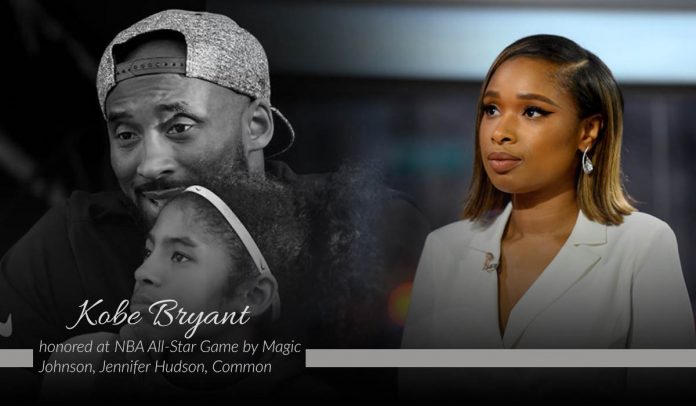 The National Basketball Association (NBA) legend Magic Johnson, rapper Common, and famous singer Jennifer Hudson gave an emotional tribute to the 41-year-old late superstar Kobe Bryant, ahead of the NBA All-Star Game. The United Center blows up loudly with cheers of calling, "Kobe! Kobe! Kobe!" instantly after Johnson invoked the legend's name in his speech, while stars of NBA standing behind him with clapping.
Kobe Bryant, his 13-year-old daughter and along with seven other people, passed away in a helicopter crash on 26th January, in the foothills of the Santa Monica mountains. Furthermore, Johnson said that people would never see another legendary basketball player like him. Johnson also mentioned the charity work of Bryant and his devotion towards his children.
.@MagicJohnson leads an 8-second moment of silence for Kobe Bryant and David Stern before the #NBAAllStar game ✊ pic.twitter.com/WM7o6kiaTF

— NBA on TNT (@NBAonTNT) February 17, 2020
Magic Johnson adds that they all are hurting and also a tough time for the overall NBA family. He boosted the crowd present inside the arena to hold hands in a minute of silence.
.@IAMJHUD delivers a powerful pregame performance to honor Kobe #NBAAllStar pic.twitter.com/XwdSes5w97

— NBA on TNT (@NBAonTNT) February 17, 2020
After that, Hudson gave a stirring performance of "For All We Know," along with a part of the Lord's Prayer, while Kobe Bryant images displayed behind her. In those images, people see Kobe and Gianna together smiling, memorizing their lovely moments.
"Even in the darkest times, you'll feel Kobe's light." – @common pic.twitter.com/OJ2j2yIRWA

— Los Angeles Lakers (@Lakers) February 17, 2020
Kobe Bryant MVP Award
The first Kobe Bryant MVP Award established to give out late Sunday night, handed over to the player voted as the biggest star of All-Star Game – a trophy (an achievement) that Bryant won four times. Giannis Antetokounmpo and LeBron James served as their team captains.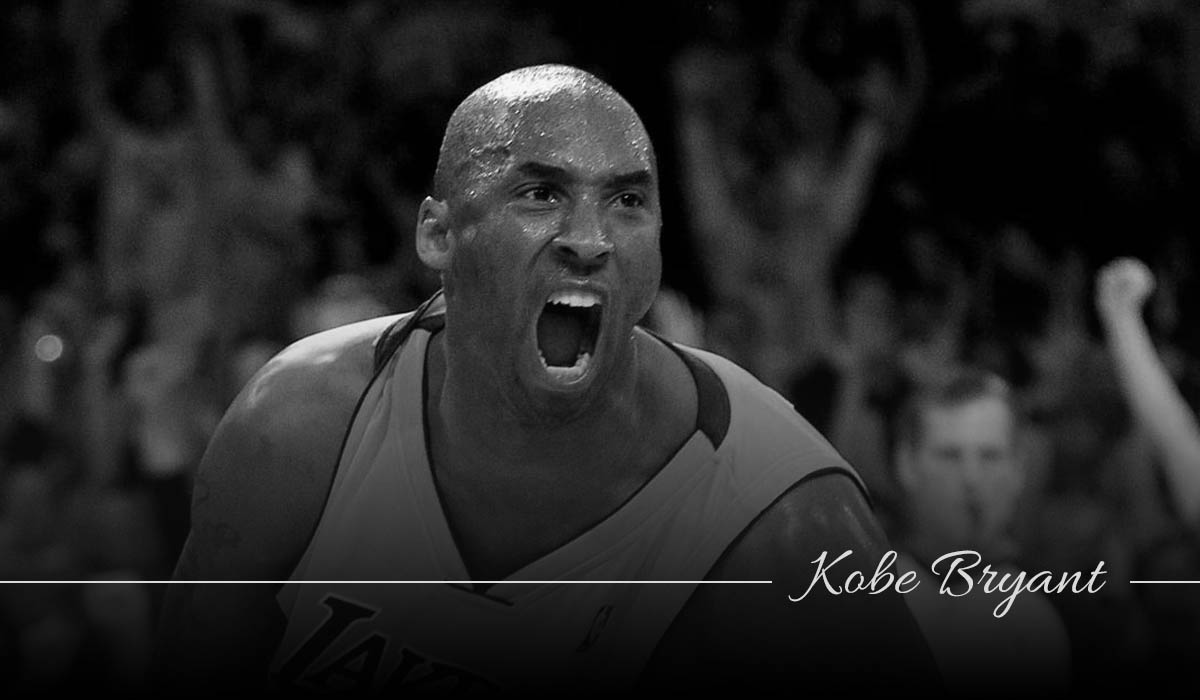 Players in the team of James dress in Gianna's Number 2 on their jerseys, whereas the team of Antetokounmpo has on Kobe's number 24 on their jerseys. Moreover, basketball players also wore a patch having nine stars on it, one star showing their support for each victim in the crash. In addition, the gathered players also paid their tribute to Emeritus David Stern, the NBA Commissioner who died on 1st January due to brain hemorrhage.
The present NBA Commissioner Adam Silver at the Legends Brunch said that Kobe always played hard, and he embodies the spirit of All-Star. It is the common thing in Kobe and David had int common, and they always competed. Both of them believed in the power of sports and winning the game. These rememberable legends believed necessary always to give their all and best. That's the reason why their big losses resonated with a lot of people across the world.
Investigators still finding the cause instead of too many days after the crash that happened to slam the helicopter into the fog-covered hillside, catching fire. Along with Bryant, Payton Chester, 13; Alyssa Altobelli, 14; Sarah Chester, 45; Keri Altobelli, 46; Christina Mauser, 38; John Altobelli, 56; and helicopter pilot Ara Zobayan, 50 died in the terrible crash.