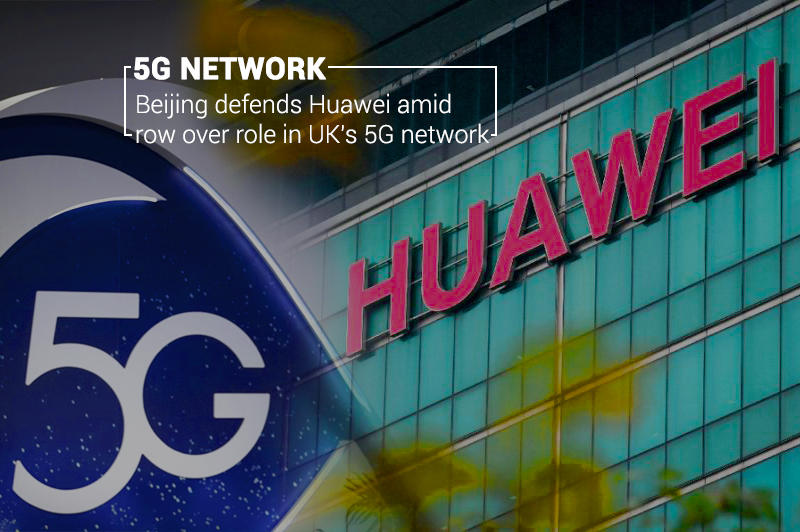 The Chinese ambassador stated that the United Kingdom should make clear itself, either they allow Huawei to build its 5G network in the UK. The United States, New Zealand and Australia declared Huawei as a security risk as it ties to the state. However, Liu Xiaoming said in a Telegraph that Britain should resist the external pressure of other countries. According to him, the UK should take security risks seriously; however, the firm had a good security track record.
The Daily Telegraph reported last week that Britain settled to allow Huawei partial access to assist in building a new 5G network of UK within the warning related to the national security risks. Moreover, the paper reported that several ministers raised their concerns about the plan. Mr. Liu said while defending Huawei that the countries which have worldwide influence such as the United Kingdom have to take their decisions independently putting their national interests on priority.
Furthermore, he said that when it's the matter of the new 5G network establishment, the United Kingdom is in the state to do similar by resisting the external pressure, working to evade interruptions and taking the accurate decisions freely depending on its national interests and fulfilling its future development needs. For the moment, TOP CIVIL SERVANT OF Britain wanted ministers to co-operate with his investigation into the leaking of debates regarding Huawei at the National Security Council.
Sir Mark Sedwill wrote to ministers and their special advisers on the council after meeting details revealed in the media. Five ministers are on main focus who said to have voiced doubts to the decision of Huawei. Those five ministers are Sajid Javid Home Secretary, International Trade Secretary Liam Fox, Defense Secretary Gavin Williamson, Foreign Secretary Jeremy Hunt, and International Development Secretary Penny Mordaunt.