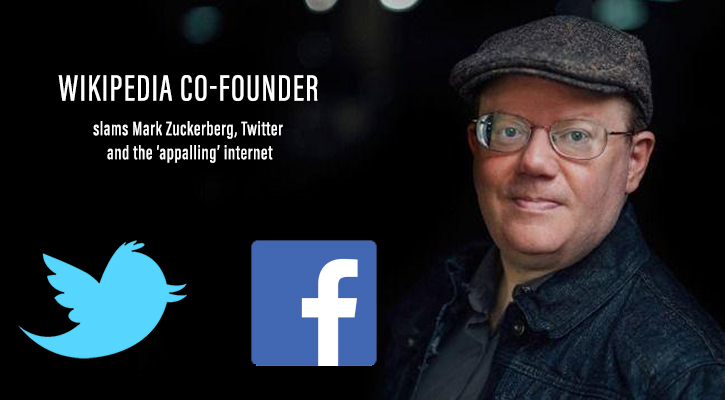 In an interview, co-founder of Wikipedia, Larry Sanger said that social media firms such as Twitter and Facebook are misusing their authority and power to violate the user's security and privacy. Furthermore, he is not happy that how the internet evolved in the recent two decades since then, also he said that it is awful.
The main gripe of Sanger is with giant social media networks such as Twitter and Facebook. He said that these social media firms exploit the personal data of users to make profits at the cost of huge violations of security and privacy.
Moreover, he said that these organizations could shape your experience, can regulate what you see and when you notice. And anyone become basically a cog in their system. Wikipedia co-founder started a social media strike to gain the attention of people towards his intentions.
On his personal blog, in a Declaration of Digital Independence, he said that huge digital empires required to swap by decentralized independent individuals networks. As of Friday morning, the declaration had approximately 2,400 signatures.
At present, Larry Sanger working as the CIO of a network of blockchain encyclopedia known as Everipedia. However, Everipedia is not the first pioneer of the internet to attack the supremacy of giant technology firms. The World Wide Web's founder, Tim Berners-Lee recently released an Agreement for the Web arguing firms required to take additional action to save the consumers' personal data and privacy.
The temperament of Mark Zuckerberg
Mark Zuckerberg, the CEO of Facebook, reacted to apparently endless concerns regarding security and privacy on the platform with the latest vision for the firm by highlighting measures such as encrypted messaging. Sanger questioned either the intentions of Zuckerberg are honest and blasted the executive of Facebook for abusing the power of the company online.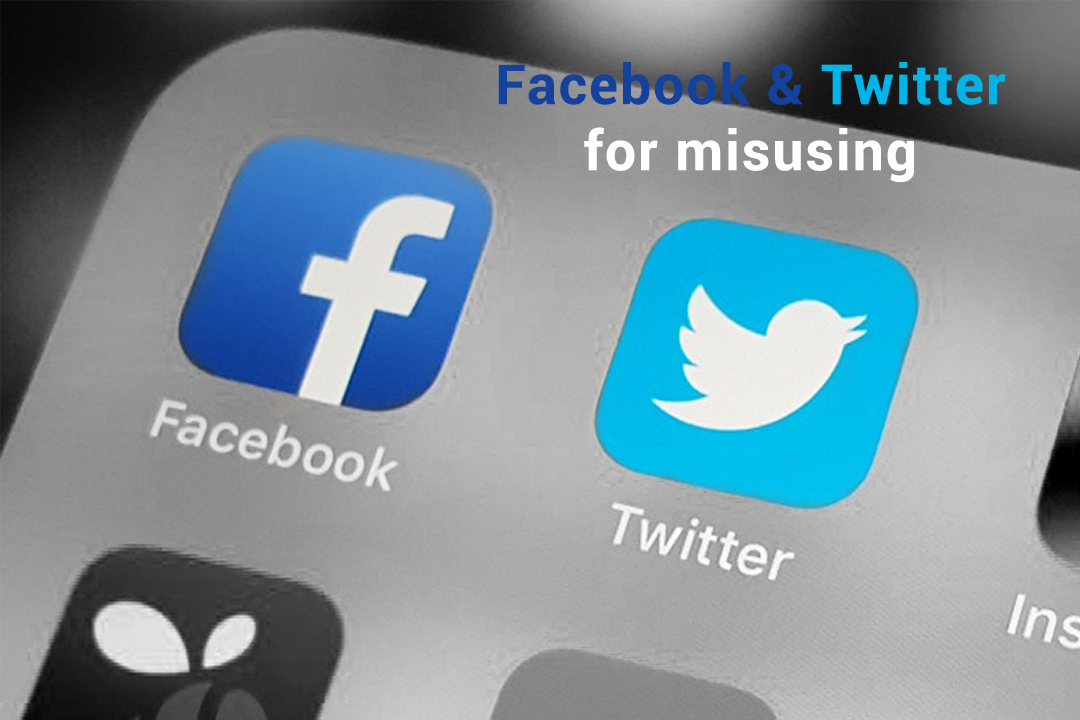 He expressed that people like Mark Zuckerberg did not create the internet or any other type of corporate executives in the valley of Silicon. They are not capable, and they do not have the temperament; instead, they are too controlling. Also, they have not the ability to realize the overall idea of bottom up.
In spite of rising scrutiny of giant Tech by regulators and governments globally, Sanger not convinced legislation is the best way out for reining in organizations such as Twitter or Facebook. Twitter and Facebook declined to comment when asked to respond on the matter.
Read Also: Facebook is violating the data Privacy Laws – UK Law Makers
Co-founder of the wiki, Sanger said onerous regulations could make it much difficult for contestants to move in the market, eventually helping giant companies like Twitter or Facebook. Similarly, he raised worries about the efforts of the government to regulate free content and speech online.
Decentralization Social Media Networks
Sanger adviced that authorities should decentralize social media platforms. Such as, these networks would let individuals share info online without going over a leading organization like a corporation. Similarly, bitcoin an asset based on decentralization not depends on authorities like central banks.
The meaning of decentralization of social media networks is that no single platform can control users' online activities and data. Sanger added, a free, decentralized internet would lead the internet created in the place.