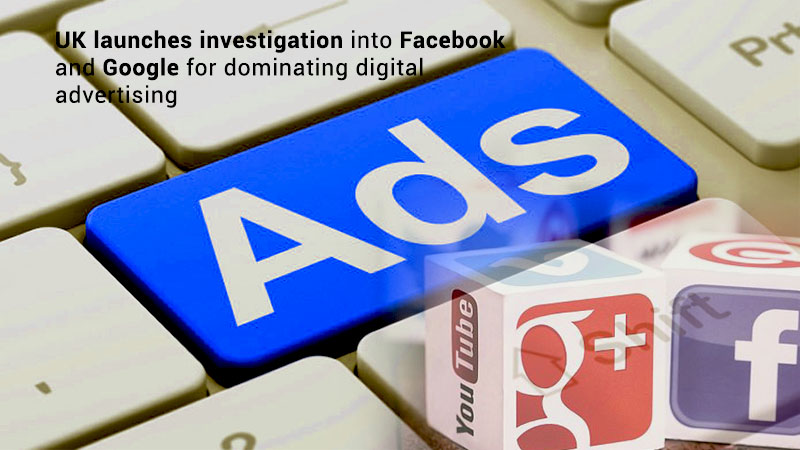 The competition of U.K. watchdog started an investigation into Google and Facebook due to their supremacy in digital advertising. CMA (the Competition & Market Authority) stated that it was assessing either online platforms are damaging the competition and consumers in the digital ad market of United Kingdom.
It selected Facebook and Google that collectively take a projected 61% share of the revenues of digital advertising in the state. The investigation targets another move toward stricter regulation of big tech giants facing scrutiny by regulators around the whole world because of their size and impact on consumers and their online data.
The Competition and Market Authority expressed that it was examining concerns specifically that consumers do not have sufficient control of their data and how the data monetized on online networks. Also, the watchdog stated that it is seeing if the dominance of Facebook and Google in digital advertising is restricting the competition and entry from further providers.
According to the statement of CMA, even the platforms usually provide free user services, and an additional competitive market may result in consumers paid for their data. Moreover, it may give the consumers excessive control over in what manner their data used for.
The investigation starts on a government review of the United Kingdom, which published in March that suggested firms like Microsoft, Amazon, Google, Facebook, and Apple should restrict to new antitrust rules.
Philip Hammond, the Finance Minister if the United Kingdom insisted the Competition and Market Authority to investigate the digital advertising market after the publication of the review. Furthermore, the CMA told that it would publish the outcomes of its investigation not late than July 2, 2020.