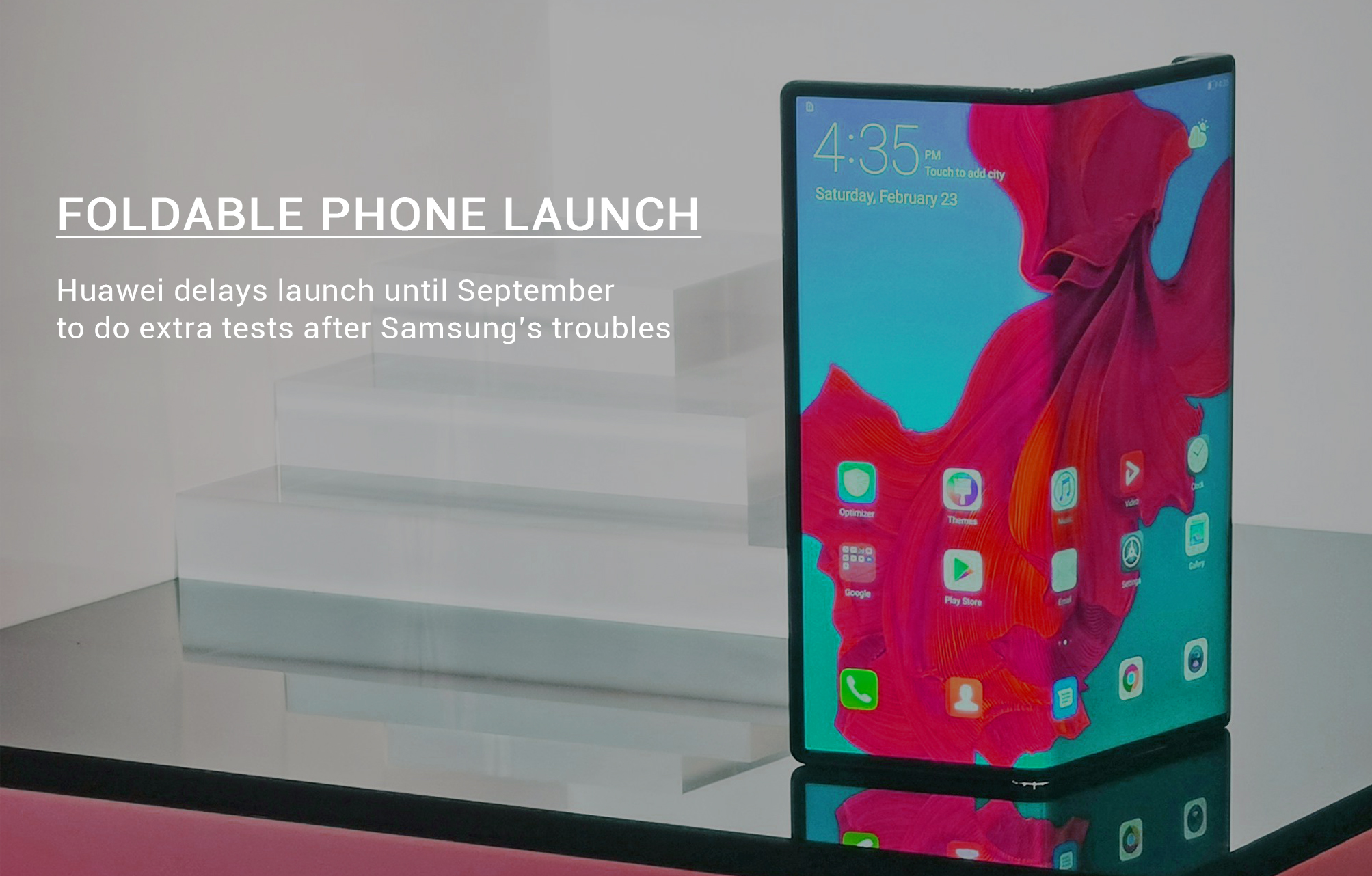 Huawei announced that their plans to launch the foldable phone postponed and the smartphone would make available in the markets in September 2019. They decide to do further tests after they feel that Samsung is facing difficulties to launch the device safely.
Huawei spokesperson stated that the firm is making efforts to unveil the Huawei Mate X for the worldwide users having a focus on the markets that are rolling out 5G next-generation wireless networks. The Mate X, having the initial price is about $2,600 (2,299 euros), is a smartphone that is capable of supporting the 5G wireless network.
The company makes Mate X public in February, but they never put the phone in the market for sale. In the start, Huawei initially targeted to launch the device in the mid of 2019, but in April the media of China stated that the plan of unveiling transferred to June. Now, the official spokesman of Huawei finally established that the official launch of the foldable phone would take place in September 2019.
Further, he described that the firm is doing additional testing with developers and the global mobile carriers to ensure that their apps will work properly when the device completely unfolded. The spokesperson also told that the firm becomes more cautious after the foldable device of the Samsung, the Galaxy Fold that starts break when reviewers tested it in April.
After the situation, Samsung and a few other carriers that are selling the Galaxy Fold canceled all the pre-orders placed by the consumers. Samsung defended its decision after giving the statement that they don't want to launch any product that destroys their reputation.
Experts are saying that the launch of a foldable phone will give a positive boost to Huawei because it forced to scrap a planned release if a new laptop as it was not able to deliver the product owing to on a blacklist of the United States.  The Entity List of the United States' administration restricts the U.S. companies from selling software, components, and other technology to Huawei.
In another statement, the Huawei's spokesman told that even present on the blacklist of America, they are confident that they will deliver the device to consumers. Furthermore, he added, the Mate X of Huawei will run the Android operating system of Google due to the reason the device launched before Huawei placed on the U.S. Entity List.