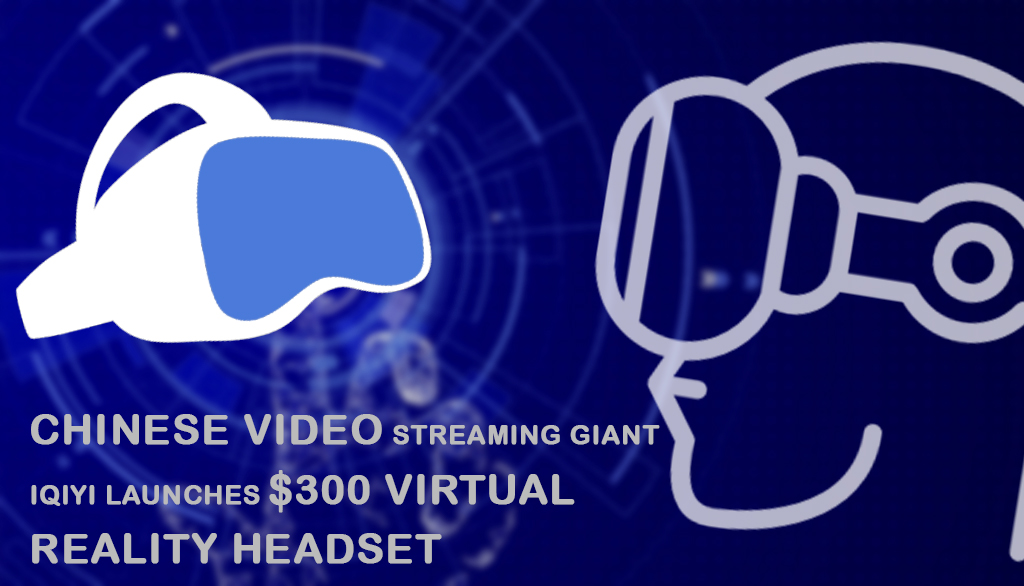 The video entertainment firm iQiyi is getting the media platform approach to get into the hardware business. On last Thursday, the Chinese company released the latest virtual reality headset named Qiyu 2S. Since the previous year company's launch, this new one is the most affordable version of 4K virtual reality integrated headset. Few of the international news websites representatives tested VR device, and they felt Qiyu 2S light.
However, the headset is still more massive than the baseball cap, but at 9.9 ounces or 280 grams. Moreover, the Qiyu 2S virtual reality headset doesn't have any heft that other devices do. Also, during the limited duration of testing, the testers don't induce any feelings of discomfort or sickness. iQiyi subsidiary Qiyu is the developers of the VR headset, and it uses Qualcomm chips.
Furthermore, one can enjoy the 4K resolution along with a Wi-Fi connection with no wires needed. The starting advertising price is $294 (1,000 yuan), and the firm has a competitive mid-market virtual reality headset. On the other hand, the previous year model, the VR II was about $100 more.
Since from the launch of iQiyi in 2010, it evolved from a platform of video streaming to a leading production house in China for numerous variety shows, drama series and much more. According to the company officials, the firm has over 87 million subscribing members at the 2018 finish. This week at the company's annual conference in Beijing, iQiyi highlighted its policies to integrate more new technology. This technology may include artificial intelligence, virtual and augmented reality to improve its user's experience.
Video Streaming iQiyi to introduce it as an entertaining firm after Qiyu release
To control the content and hardware, it may let iQiyi to engage with its users in an unusual way. Launchings its own virtual reality headset it is for the first time for the company to focus on manufacturing and distributing entertainment. Custom content of virtual reality for iQiyi's latest headset that comprises front-row views at concerts of pop music. In addition, the users can also use the headset to watch the movies and the shows from in a virtual cinema from iQiyi's app. Which consists of a high-resolution projection screen and the theater seating.
One can also use the VR headset for Stream and few other platforms for gaming purpose, it is the department where iQiyi is making efforts to expand itself. According to iQiyi, applications for other virtual reality content are also available with the headset. Whereas, with the help of handheld remote they control the programming. Until now the company does its distribution over key Chinese e-commerce channels like iQiyi's online store, JD.com and Alibaba's Tmall. The pro version of the virtual reality headset set to release in October 2019.