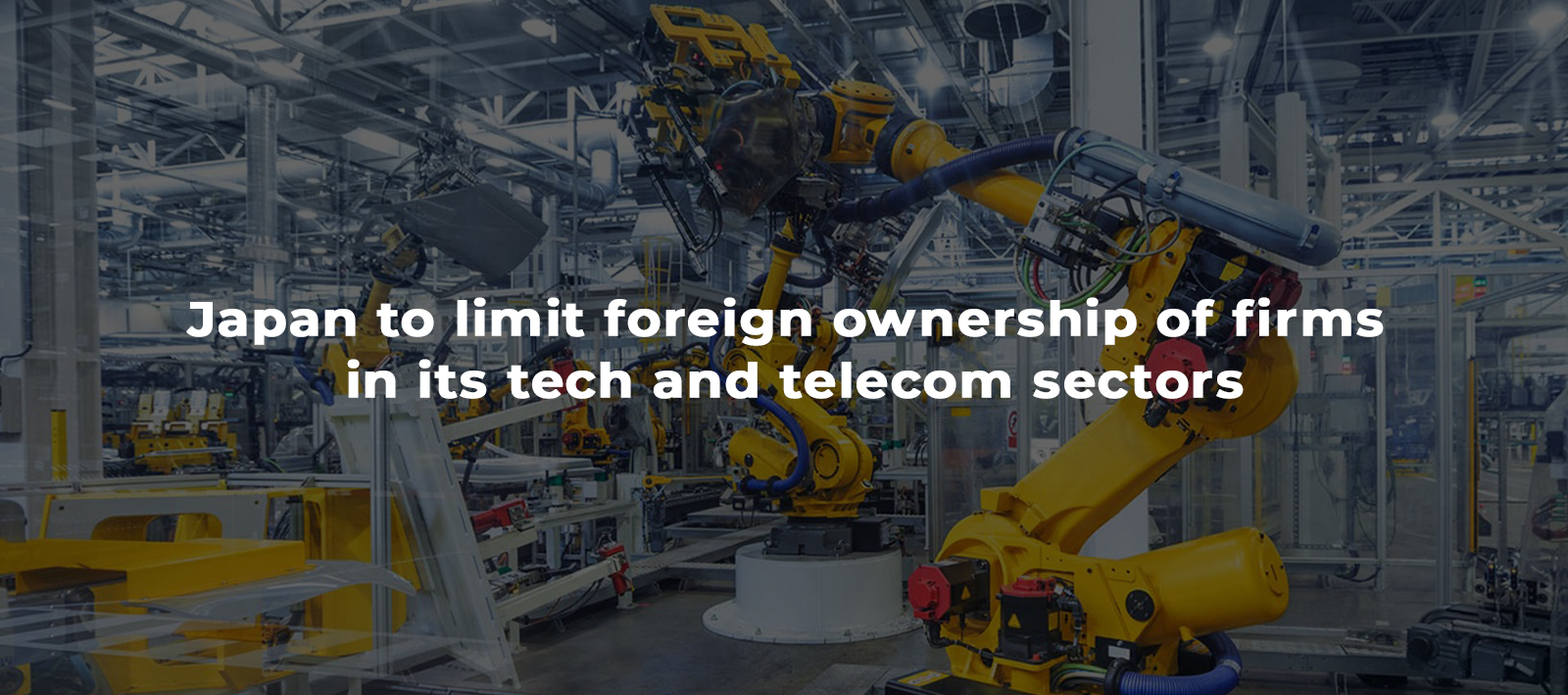 Government of Japan said that high-tech industries would add to businesses list for which overseas ownership of firms of Japan is restricted. On Aug 1st, the rule becomes effective for creating pressure from the US in dealing with the risk from cyber-security and transfers of technology involving China.
The government of Japan doesn't mention companies or countries by name that will impact after applying restrictions of existing foreign ownership to the telecoms and IT industries. Officials of Japan made the announcement on the day when the United States President Trump and Japan Prime Minister Shinzo Abe holds the dialogs in Tokyo on trade and further issues.
The US gives the warning to the allies states not to use Chinese technology because the technology of Huawei can use to spy for Beijing on the West. On the other side, both Huawei and China repeatedly denied the allegations.
In a statement, Japanese ministries said that due to the growing need of ensuring the cybersecurity in the past few years they finalized to take a few necessary steps. And those steps may include adding the manufacturing of the integrated circuit from the stance of avoiding as appropriate a situation that will affect the national security of Japan severely.
Japan desires to avoid a technology leakage considered essential for national security or harm to the output of defense and technological foundation. According to the joint statement from the trade ministry, communications ministry, and the finance ministry, the new policy will effect on twenty different sectors in communications and information industries.
Under the foreign trade control law and the foreign exchange, Japan brings some specific industries like nuclear-related sectors, weapons manufacturing and airplanes under foreign capital controls. The law needs foreign investors to report to the government of Japan and go through inspection if they buy 10 percent or more stocks listed in the companies of Japan or get the shares of unlisted organizations.
Moreover, if the government catches any shortcomings, it may demand the foreign investors to cancel or change their investment plans.