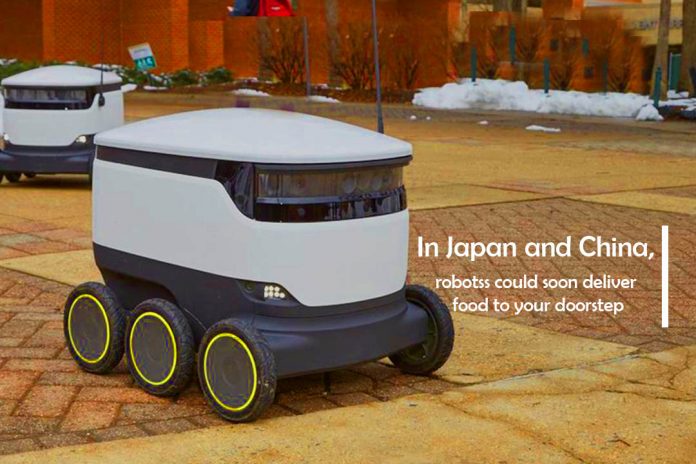 Several companies of China and Japan started different trials for indoor food delivery through robots. The head of the autonomous delivery unit of the company, Xia Huaxia, said at the World Artificial Intelligence Conference in China that the biggest food delivery company of China, Meituan Dianping testing its unmanned robots in around ten hotels and offices in large cities of China like Shenzhen and Beijing. In 2017, Japan was the leading producer of the industrial robots of the world.
ZMP, a Tokyo-based robot manufacturer, developed and tested a food delivery robot in apartment complexes and universities. These robotic machines have the ability to navigate environments such as universities, buildings, and apartments to bring food independently to customers through lift as well as vis stairs. Oxford Economics' director of economic consulting for Asia, James Lambert says that there are good reasons that hospitals, office blocks, hotels, and university campuses are among the first environments to deploy robots in food delivery. Lambert added, these environments are predictable and fixed, within which the robots tasked with daily routine tasks.
Robots can save time and overcome labor shortages
According to the CNBC's translation of Xia remarks in Chinese, for the meantime, we consider that the robots of Meituan can move through a multi-story building and delivered the required order of customer at his doorstep but still a human deliveryman needed to bring the food-order to the buildings from the food-company. Xia added, this process will save about 5 to 7 minutes each trip, and that equal to 1 to 2 Chinese yuan or $0.14 to $0.28 per delivery. The manager of the company, Hiromasa Iwano, said that the eyes of the robot of ZMP, called CarriRo Deli have able to express rich expressions and can communicate customers vocally.
These robotics innovations meant to overcome shortages of labor along with the reduction in the delivery time. It has much importance in Japan, as the country is facing a decreasing workforce because it grapples with falling birth rates as well as an aging population. According to the Japanese authorities' prediction of February 2019, the workforce of Japan could shrink more than 20% by 2040. China and Japan aren't the first nations to jump on the trend of food delivery robots. Self-driving robots are already delivering food to the students of universities on order in the United States.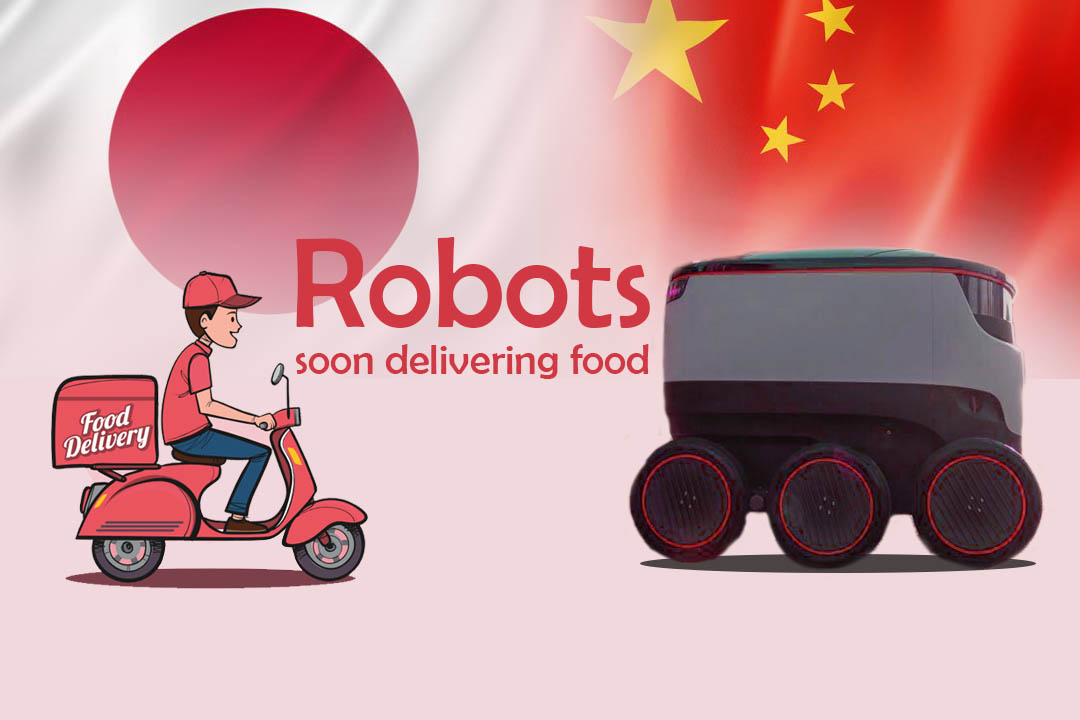 Michael Zielenziger, the Economics Managing Director at Oxford, said that rather than the robotics delivery in the U.S., China could have upsides of operating food delivery robots. He said that the service of Meituan might be specifically compatible with particular Chinese environments, where dormitories and offices are usually nearer to one another as well as the blocks are denser. Xia said that still, it might take two to five years before the food delivery robots of Meituan used in the market.
Cost Issues in Robotics Food Delivery
The robots used for food delivery may a way to help the companies to cut their costs, but some factors might become a hurdle in this respect. The research director at IDC Worldwide Robotics, Jing Bing Zhang, said that the cost of making the robot, remote monitoring, possible insurance, security, and communications needs to factored in when firms evaluate the benefits. But while resembling with manpower, robots will a long time before human deliverymen displaced from their jobs, Lambert of Oxford Economics. He added human workforce would continue to collaborate and interact with robots.
Xia from Meituan said that by 2025, the food delivery business of the company predicted to upsurge by three times. Whereas, it can deliver half of those extra orders but still a need for more human deliverymen. Therefore, the number of human employees to deliver food may have to increase by 150 percent from its existing sixty-thousand to seventy-thousand fleet.
Privacy Concerns about Delivery Robots
Robots for food delivery are able to save the bulk of sensitive data, like maps of building interiors, to help them to navigate places. They might also equip with computers or laser vision. Zhang said that they might also gather information along the way, about the campus, about the building. Therefore, that might be a point to get worried about whether that will become part of the argument or not but still a question. It could vary across customers, whether customers will become happy with food delivery robots or not.
Read Also: Uber is going to Bring Big Macs using Drone Delivery