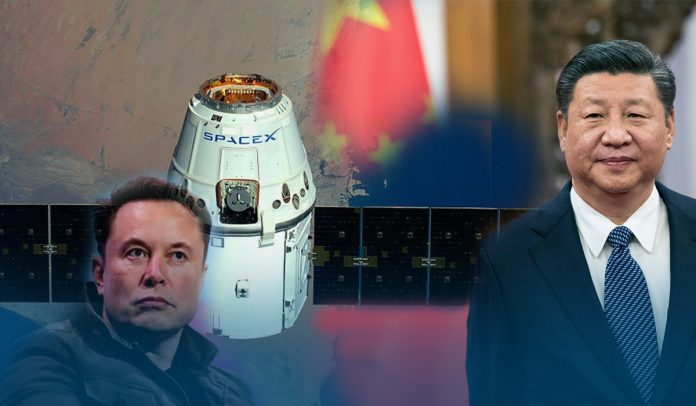 On Tuesday, Beijing has accused the United States of ignoring international treaty obligations and engaging in irresponsible and unsafe conduct in space after two close encounters between China's Tiangong Space Station and satellites launched by billionaire Elon Musk's SpaceX company.
A spokesperson for China's Ministry of Foreign Affairs, Zhao Lijian, said that Beijing urges America to act responsibly after occurrences involving SpaceX's Starlink satellites, which he said had posed a severe danger to the astronauts' lives and health.
In a document submitted by Beijing to the U.N. Office for Outer Space Affairs (UNOOSA) earlier in December, Beijing said the Tiangong space station had to maneuver to avoid one Starlink satellite in July and second in October this year. In addition, the document stated China's Space Station had to take 'preventive collision avoidance control' during the two "near misses" after the satellites had moved into orbits that obliged the operators of Tiangong to change its direction.
The close encounters of 🇺🇸USA @SpaceX Starlink No.1095 & 2305 and 🇨🇳#Tiangong Space Station (CSS) were also confirmed by @planet4589. The closest distance after avoidance still reached ~3km. What makes this uniquely dangerous is the UNKNOWN maneuver strategy of Starlink satellite pic.twitter.com/6l6CGUgdtH

— CNSA Watcher (@CNSAWatcher) December 28, 2021
According to the document, the incidents posed risks to the life and safety of astronauts onboard Tiangong and asked the Secretary-General of the United Nations to circulate the above-mentioned data to all states parties to the space treaty.
Starlink Aiming to Provide Internet Access
A division of Elon Musk's aerospace company SpaceX – Starlink – operates a constellation of nearly two thousand satellites. Moreover, it has permission from American authorities to launch up to 12000 satellites in a program aiming at providing internet access to the majority of the planet.
Beijing's note to the UNOOSA said state parties to the space agreement, which is the foundation of Space Law, bear international responsibility for actions performed by both non-governmental and governmental bodies in outer space.
An astrophysicist at the Harvard-Smithsonian Center for Astrophysics, Jonathan McDowell, said that evasive maneuvers to cut the danger of collisions in outer space were becoming more common owing to the number and launching speed. McDowell said the Starlink program is a big part of that, adding that it was extremely unusual for a country to 'complain through an informational bulletin.' And any collision incident would be expected to demolish the Tiangong Space Station entirely.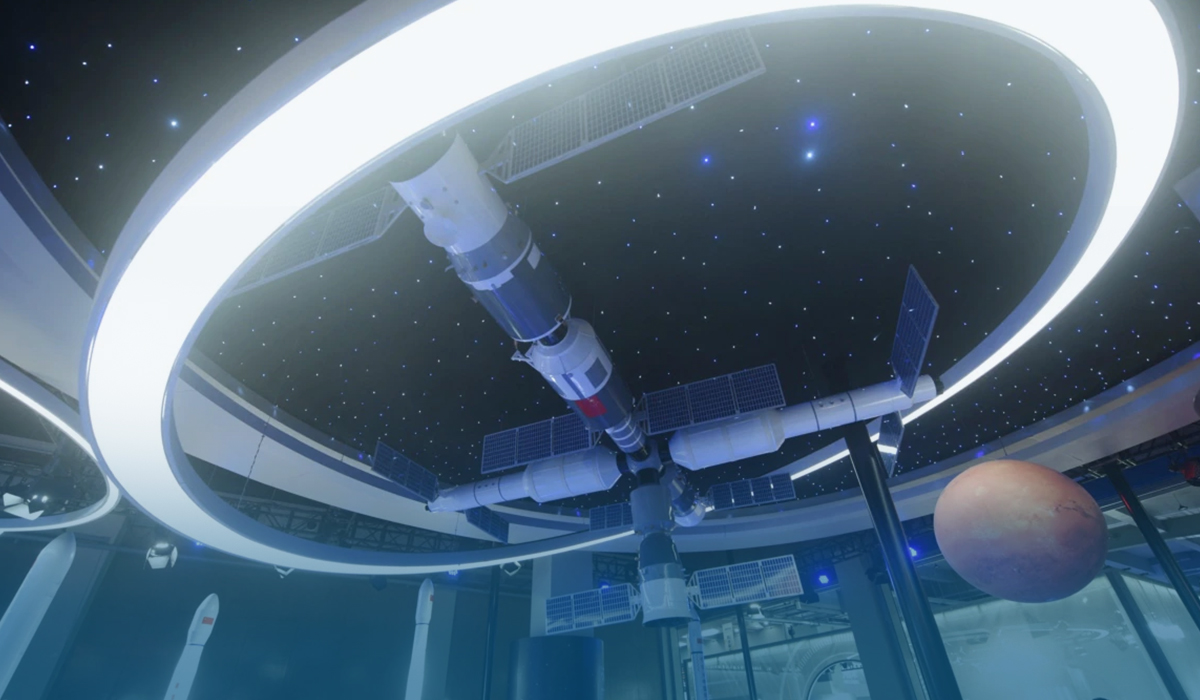 McDowell said PRC was also a significant contributor to space debris. The ISS has several times over the past decade had to escape pieces from China's military anti-satellite test in 2007. He added it isn't like the Chinese had a perfect record there.