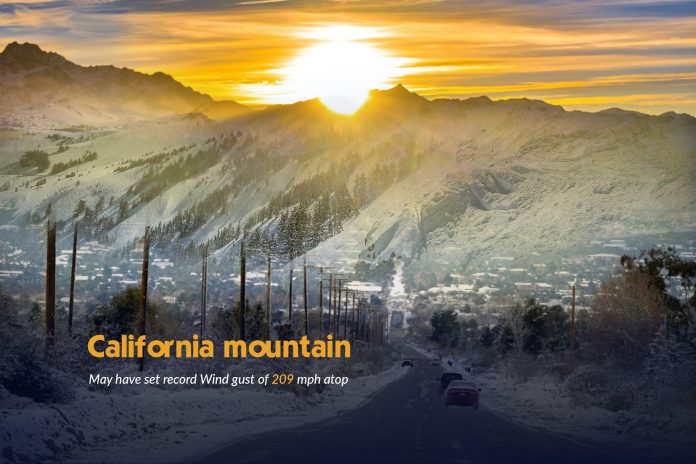 A heavy gust of wind with speed of 209 mph recorded on Sunday atop a California mountain, likely a record that amazed weather forecasters observing a cold storm moving south over the state. Alex Hoon, the National Weather Service (NWS) forecaster said that they recorded the wind blast at around 07:45 a.m. with the help of an instrument on Kirkwood Mountain at height 9,186 feet.
Kirkwood now gusting 209 MPH! This could potentially be a new California state record wind speed if verified! https://t.co/WeWzntYjLt

— NWS Reno (@NWSReno) February 9, 2020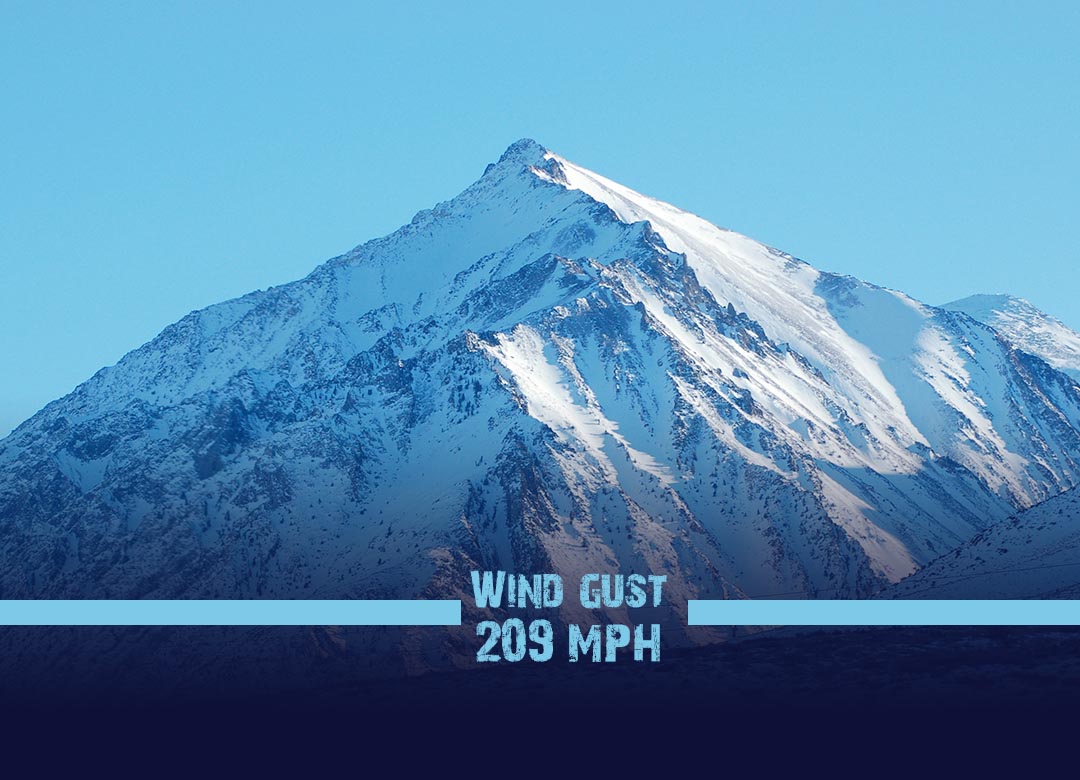 Hoon along with his team members at the office of National Weather Service in Reno, Nevada got amazed when they observe that the speed of wind hit 150 mph across the crest of the Sierra Nevada and it kept rising. He added the wind speed went up and up. State climatologists might take some months to confirm the speed as a record.
Previous Record of Wind Speed
Furthermore, the forecaster said that the way that the winds ramp up looked as genuine. Definitely, that moment was exciting for everybody there. The last wind speed record was 199 mph, recorded on 16th November 2017 at Ward Mountain west of Lake Tahoe.
199 mph at Ward Peak/Alpine Meadows summit on Feb. 20,2017. The full report is available here. https://t.co/V51M2eLETs The verification review process takes several months to complete.

— NWS Reno (@NWSReno) February 9, 2020
The storm that last week caused extensive flooding in Oregon and Washington took a vigorous cold front to California, however, not too much rain or snow. Waves topped five feet captured on Lake Tahoe, where the temperature dipped less than freezing point. Those powerful winds put down trees from roots and blown away power to tens of thousands in the Bay area of San Francisco. Temperatures in Los Angeles were around 13 Celsius (in the 50s).
Read Also: SpaceX simulated rocket failure test delayed due to bad Weather