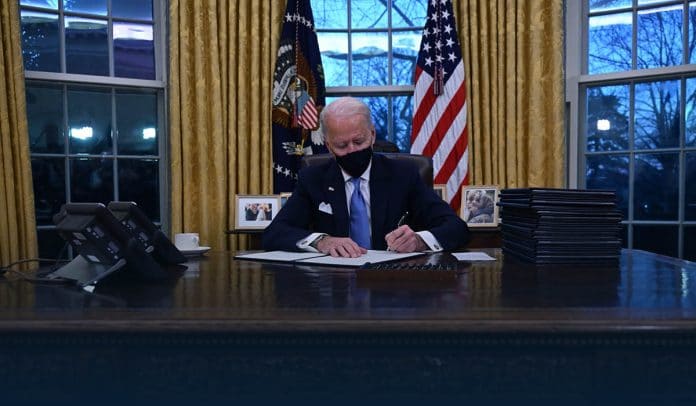 Several United States stock indexes closed at new record highs as Joe Biden sworn in as 46th president of the United States, powering investor stakes that more generous COVID-19 relief assistance will be unleashed under Biden's administration.
The Dow Jones Industrial Average rose more than 257 points or 0.83% and finished at 31188.38. The S&P 500, a proxy for the health of United States retirement and college savings accounts, closed with more than 52 points and rose 1.39% to finish at 3851.85. The tech-heavy Nasdaq Composite Index closed the day with more than 260 points or a 1.97% high. Nasdaq Composite finished at a record high 13457.247715.
Stock Index's Rise in US Presidential Tenures
The S&P 500 rallied 67 percent during Donald Trump's presidency. The 13.73 percent annualized gain was the 3rd best during a presidency, sprawling the index's performance only during the presidencies of Barack Obama, +13.84% and Bill Clinton, +15.18%. Meanwhile, the Nasdaq Composite rose 138 percent, posting the best percentage gain under any presidency.
Netflix Inc. added 8.5 million paid subscribers in the last three months of the year. The subscriber's addition brings for the first time its total subscriber-count to more than 200 million. The streaming giant stated revenue that surpassed Wall Street estimates while earnings fell short. On Tuesday, Netflix Inc. stock increased more than 12 percent in after-hours trading on earnings declaration.
| | | | |
| --- | --- | --- | --- |
| Ticker | Security | Last | Change% |
| SP500 | S & P 500 | 3851.85 | +1.39% |
| I: DJI | Dow Jones Averages | 31188.38 | +0.83% |
| I: COMP | Nasdaq Composite Index | 13457.247715 | +1.97% |
| NFLX | NETFLIX INC. | 586.34 | +16.85 |
United Airlines Holdings, Alcoa Corp., and Discover Financial Services were among the businesses set to report their three-monthly results following the closing alert for Wednesday.
In the meantime, the Pfizer-BioNTech coronavirus vaccine was found to be effective against the fast-spreading variant of the disease discovered in the UK during the end of 2020.
| | | | |
| --- | --- | --- | --- |
| Ticker | Security | Last | Change% |
| AA | Alcoa Corp. | 22.84 | 0.96% |
| DFS | Discover Financial Services | 99.86 | +0.80% |
| UAL | United Airlines Holdings | 45.18 | +0.96% |
Biden's Pushing More Stimulus Spending Could Boost Stocks Higher
While speaking at a press conference before departing from Washington, Trump praised the US stock market's strength during his time in office and its comeback from 2020's pandemic lows. Trump added that the stock market is significantly higher than its higher-point before the COVID-19 pandemic and claiming to build it twice.
The stock recovery also started to stall in the last three months of 2020 as surging coronavirus infections ushered in business-sapping limitations.
Joe Biden inherits an unemployment rate of 6.7% in December, nearly double the pre-pandemic's 3.5%. The US economy shed 140000 jobs in December 2020 and slammed the brakes on seven months of job-creation.
Biden revealed a proposal for a new, huge $1.9 trillion stimulus package to quicken the nationwide vaccination drive and give more financial help to struggling households and small businesses.
The actions include an additional $1400 direct-cash transfer to qualifying Americans, along with $600 stimulus cheques included in December's $900 billion round of virus relief bill. Moreover, Biden's plan includes boosting the extra federal measure to state unemployment benefits from $300 weekly to $400 weekly.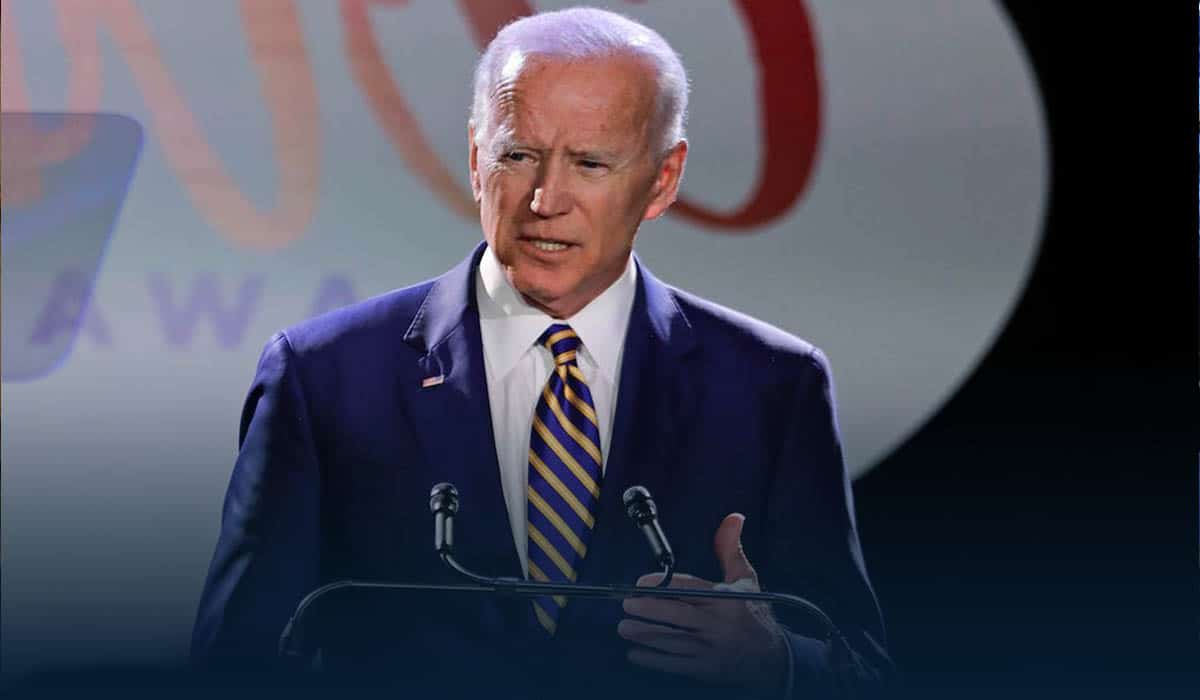 Asian and European Markets Also Closed Even Higher
European markets were advanced across the board with "FTSE 100 of Britain" up 0.41 percent. Whereas CAC 40 of France gained 0.53 percent and DAX 30 of Germany rose 0.77%.
Asian markets closed mixed with Japan's Nikkei 225, 0.38 percent while Shanghai Composite (China) rose 0.47%. Meanwhile, Hong Kong's Hang Seng advanced 1.08 percent.