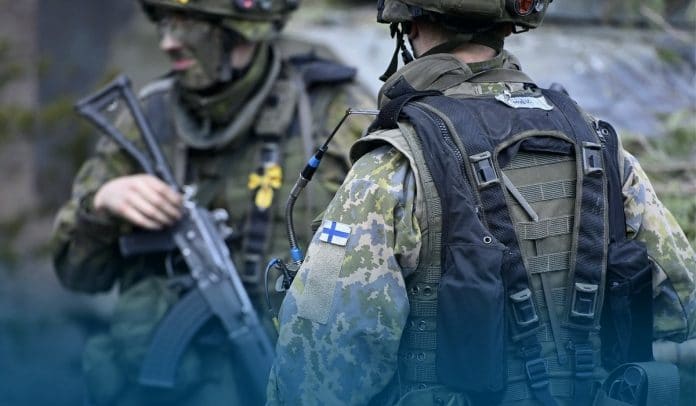 Recep Tayyip Erdogan, the Turkish President, has reiterated his opposition to two Nordic nations – Sweden and Finland – to join the 30-member military alliance just hours after the two countries said they'd seek NATO membership. While speaking at a press briefing in Ankara, the Turkish leader said that the delegations from Helsinki and Stockholm shouldn't bother coming to convince Ankara to approve their NATO bid. Moreover, Erdogan's administration also vowed to block requests from states that have levied sanctions on Turkey.
Erdogan is displeased by what he sees as their readiness to host Kurdistan Workers' Party (PKK). Without the approval from all members of the Western military alliance, the two Nordic countries couldn't join NATO. Referring to Moscow's aggression in Ukraine, Stockholm said yesterday that Europe was living in a scary new reality.
Moreover, Vladimir Putin, the President of Russia, said that the move by Helsinki and Stockholm to join NATO didn't threat Russia directly. But he stressed that any enlargement of the military infrastructure would trigger a retaliatory response from Moscow.
The Turkish President said at a press briefing that Ankara opposed NATO's potential imminent expansion, describing Sweden as an incubator and harboring place for terrorist groups. However, neither of these two Nordic states has a clear stance against terrorist organizations.
Russian state TV on Finland/Sweden wanting to join Nato:"Their official reason is fear. But they'll have more fear in Nato. When Nato bases appear in Sweden & Finland, Russia will have no choice but to neutralise the imbalance & new threat by deploying tactical nuclear weapons." pic.twitter.com/lZ2dz0Q1oC

— Steve Rosenberg (@BBCSteveR) May 15, 2022
Britain Welcomes Sweden, Finland's NATO Membership Intentions
NATO ascension for any new member country requires approval from all present members of the military alliance. The Republic of Turkey, which joined NATO in February 1952, is a crucial player in the North Atlantic Alliance, boasting the 2nd most significant military force in the thirty-member military alliance. All NATO members must approve that a new state can become a member of the alliance, so Finland and Sweden also require Ankara's 'Yes' in their NATO bid.
On the other hand, Liz Truss, the UK's Secretary of State for Foreign, Commonwealth, and Development Affairs, said Britain strongly endorses NATO membership requests from the two Nordic states. They should be integrated into the intergovernmental military alliance as early as possible; their addition will further strengthen the Collective Defense of Europe, which is at the heart of the 30-member Alliance.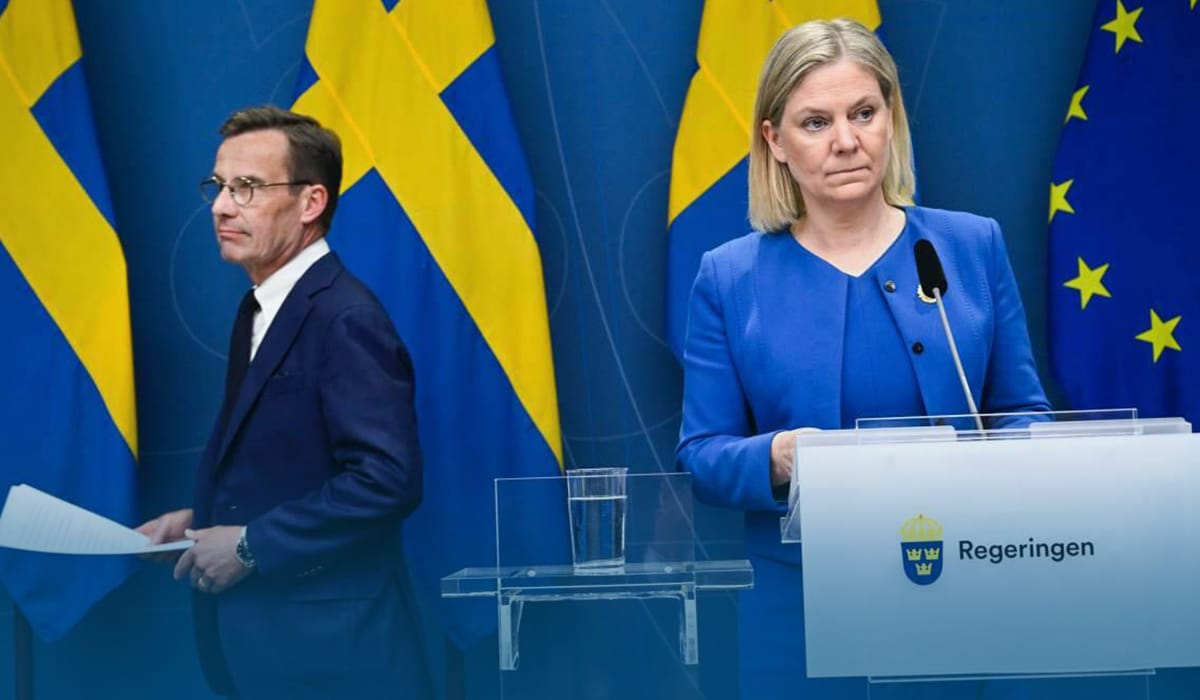 Truss added that they look forward to working with Helsinki and Stockholm as new partners of the alliance and are always prepared to provide both countries with UK's every support during the NATO accession process.
Read Also: Budapest 'holding EU hostage' Over New Sanctions on Russian Energy