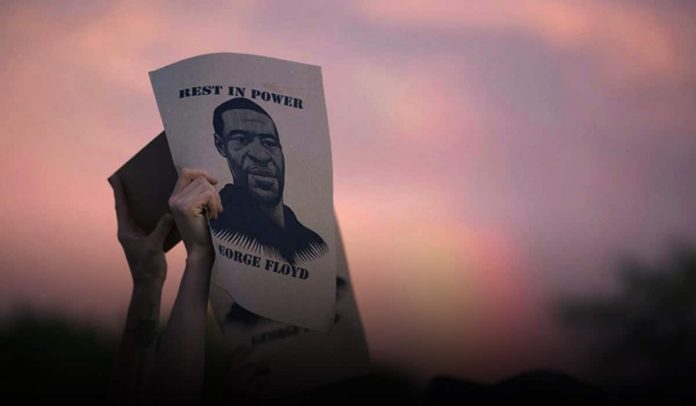 Jadon Sancho, the English forward player, also joined the global protests against racism on Sunday, like other sports stars. These protests held after the death of George Floyd, an unarmed black man during the custody of Minneapolis police. Sancho revealed a T-Shirt with handwritten words "Justice for George Floyd" after scoring a goal for Borussia Dortmund while playing against Paderborn.
First professional hat trick 🙏🏼. A bittersweet moment personally as there are more important things going on in the world today that we must address and help make a change. We have to come together as one & fight for justice. We are stronger together! ❤️ #JusticeForGeorgeFloyd 🙏🏼 pic.twitter.com/ntOtwOySCO

— Jadon Sancho (@Sanchooo10) May 31, 2020
Earlier, Marcus Thuram, a French footballer, took a knee after scoring a goal for Borussia Mönchengladbach. He scored a hat-trick as Dortmund thrashed Paderborn 6-1, but the match referee showed him a yellow card for his gesture to join the protest supporting George Floyd.
Sancho expressed his pleasure on Instagram after scoring his first hat trick
The French footballer wrote on Instagram and showed his happiness to score his career first hat trick. A sentimental as well as a bitter moment for him as other important things are happening in the world today that everyone must address and play his role in making a change.
Everybody should freely back the right by speaking openly and come together as one and fight for justice of brutal murder. He also wrote hashtag Justice for George Floyd. Floyd died in police custody when a Derek Chauvin, a white police officer, kneeled on his neck brutally for around nine minutes to pin him down. That police officer since charged with Floyd's murder and dismissed from his designation.
Other Sports Stars also record their protests against racism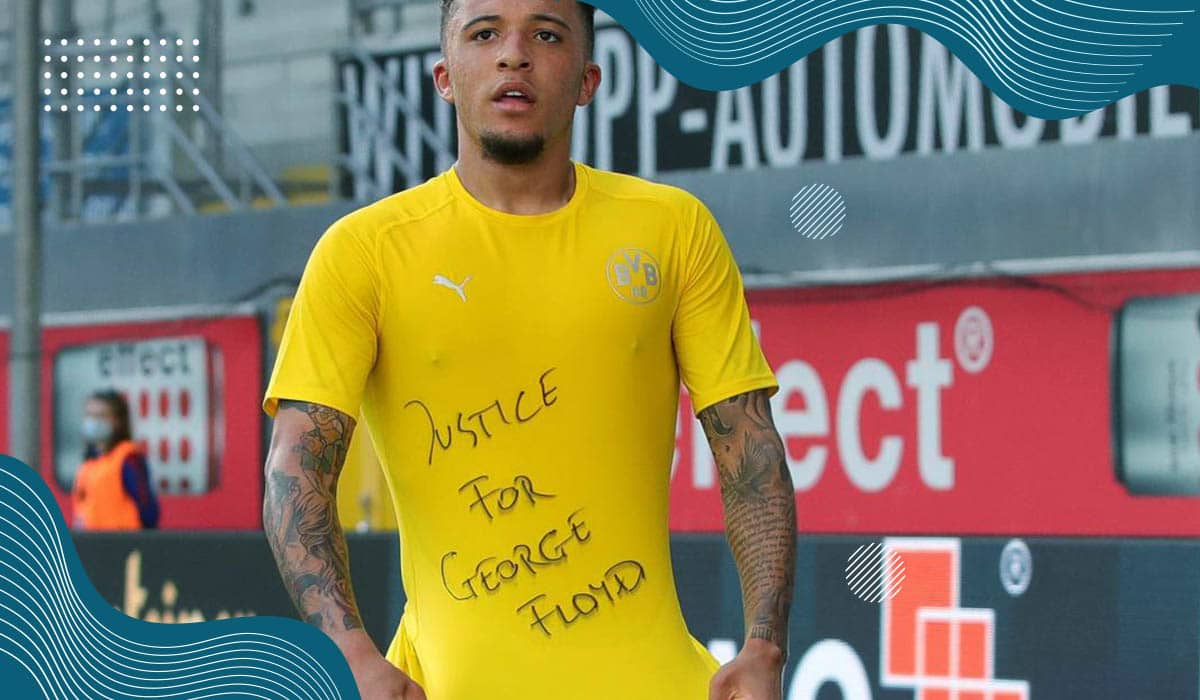 Serena Williams, an American tennis star, a twenty-three-time Grand Slam champion, published a lengthy post on her Instagram account to show her support for the protest against racism after the Floyd death in the police custody. She adds that she has no words to express her sadness, and this is a difficult time for all of us. In her post, she posted a video of a black girl asking why she treated differently because of her skin color.
View this post on Instagram
Naomi Osaka, two-time Grand Slam champion tweeted that just because it didn't happen to you didn't means happening, not at all.
Just because it isn't happening to you doesn't mean it isn't happening at all.

— NaomiOsaka大坂なおみ (@naomiosaka) May 29, 2020
Rhian Brewster, the striker of Liverpool, also raises his voice on Twitter by saying this is way deeper than only pointing out who is speaking up and who is staying quiet. For generations and years, black people are screaming out for change and justice. Similarly, several other sports stars across the globe show their support against racism.
⁣This is way deeper than just pointing out who's staying quiet and who's speaking up. Unfortunately for us black/brown people etc, this is a real life & everyday occurrence in so many different ways. For years & generations we've been screaming out for change and to be heard 1/3 pic.twitter.com/Lo3pvJlTQJ

— Rhian Brewster (@RhianBrewster9) May 31, 2020
Read Also: Biden wants women soccer players equal wages to men