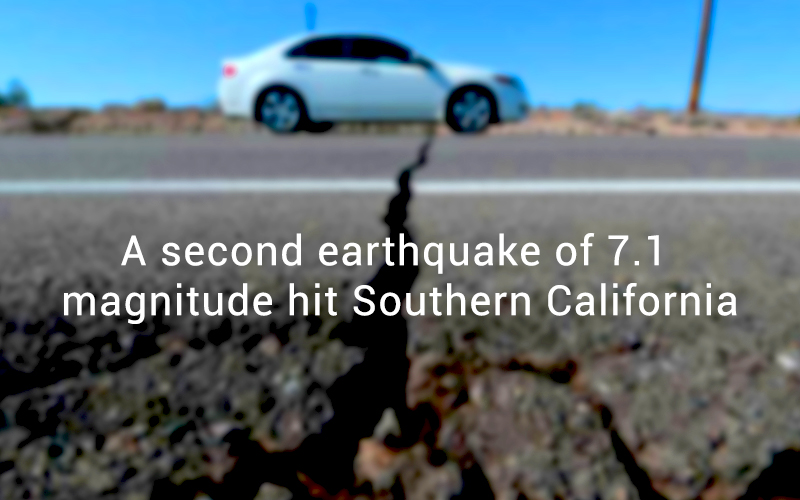 Two days back on Thursday an earthquake of magnitude 6.4 hit Southern California and now on Friday another five times bigger earthquake of magnitude 7.1 again hit that area. The quake cracked the foundations of the building, and the residence got frightened once again.
The United States Geological Survey stated that the current earthquake hit eleven miles northeast of Ridgecrest. Furthermore, Brandon Miller, the CNN Meteorologist share more details by saying that it was five times bigger than Thursday's earthquake magnitude.
According to a spokeswoman of Kern County, Megan Person several fires broke out after the disaster and injuries reported at Ridgecrest. Officials said that the County Fire Department started the emergency operations centers and at present about two thousand people facing no power.
Moreover, the County Fire Department of the San Bernardino expressed that it received a lot of damage reports including from the northwest communities. The department said that foundation of homes cracked, homes shifted and retaining walls down. One minor injury reported with firefighters treating the patient.
Duration of Southern California's Earthquake
A resident of Bakersfield, Giovanna Gomes, share her story by saying that she was at her home with her family. Suddenly their house swayed, and the water of her swimming pool overflowed, and after that, they rushed outside quickly.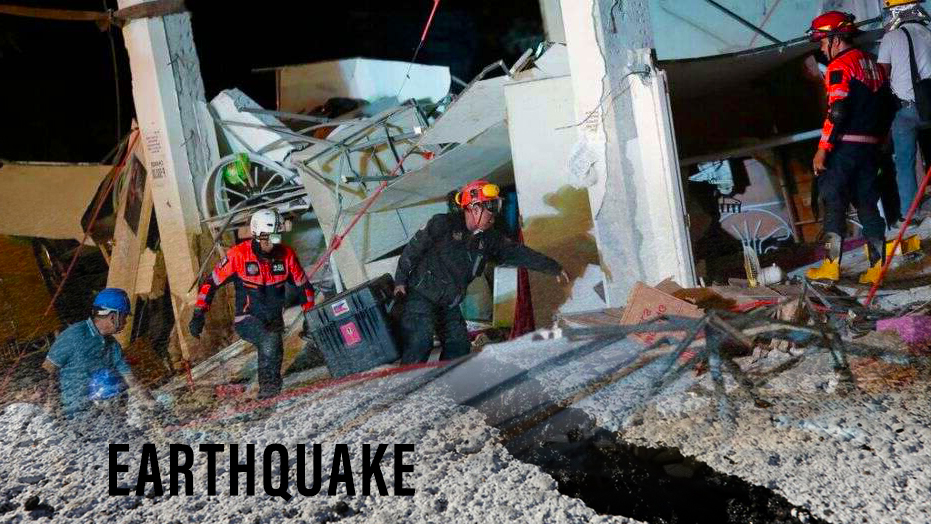 She said that the earthquake continued for almost one minute. It lasted longer than that happened on Thursday. The geolocation of Bakersfield located at Kern County, which is approximately 110 miles from Ridgecrest.
People Called Rescue Teams for Medical Help
The resident of Porterville located at west of Ridgecrest told that his house quaked for about twenty-five seconds. He said that it lasted longer and rolled more than the Thursday one.
Chief of Kern County Fire Department, David Witt said that instead, they didn't receive reports of major gas leaks or faults, but they received several calls for ambulances and medical aid for help.
Read Also: 41 Killed after Moscow Airport Plane Crash-landing
Mayor of Los Angeles, Eric Garcetti said that people also felt the shaking of the earth, but they didn't come to face any severe damage. The County Fire Department of  Los Angeles said that their team found that some electric wires down and localized power outages. In addition, they publicized that there was no significant damage to infrastructure, no deaths as well as no serious injuries reported.
Earthquakes are Part of Geographical Changes
Lucy Jones, the CalTech seismologist, said that the current both earthquakes are part of on continuing sequence of an energetic system. According to Jones, the recent earthquake of magnitude 7.1 was a major shock, and the Thursday's earthquake of magnitude 6.4 was a foreshock.
He added that the latest quake released over eleven times more energy than the 6.4 one. On the other hand, the officials are expecting the possibilities of a few more earthquakes. Gavin Newsom, the Governor of California, said that he activated the emergency operation center of the state at the highest level. He tweeted on his official account that the government is organizing mutual relief to local first responders.