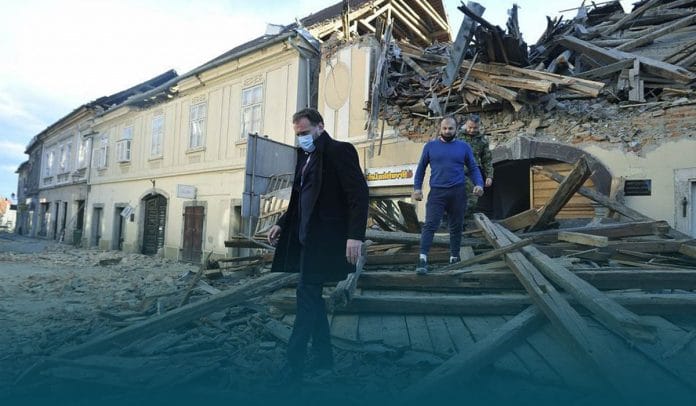 A strong, destructive earthquake has hit central Croatia, causing significant destruction in Petrinja and injured more than 20.
According to the US Geological Survey and Croatian officials, a powerful 6.4 magnitude earthquake hit near Petrinja, Croatia, around 30 miles southeast of Zagreb (capital of Croatia). Moreover, earthquake shocks felt as far away as the neighboring countries Bosnia, Herzegovina, Serbia, and Slovenia.
According to Croatia's Interior Ministry, a 12-year-old girl in Petrinja, a man found inside a collapsed church in the village of Zazina, and five men in the village of Majske Poljane were among the killed people.
Pogledajte trenutak kada se zatresla #Petrinja pic.twitter.com/bZQxtGpU3f

— TV N1 Sarajevo (@N1infoSA) December 29, 2020
Petrinja mayor Darinko Dumbovic said that a kindergarten was among the damaged buildings, but there were no children inside at the time. Further claimed by Dumbovic that his town has been destroyed. They have dead children. That is like Hiroshima; half of the city no longer exists.
Emergency crews were still digging through the rubbles with the military assistance in several towns as night fell and electricity remained out.
Croatian Prime Minister Andrej Plenkovic arrived shortly, and the military was helping with search and rescue operations. Many homes had reduced to rubble. Plenkovic said that deaths are expected to rise. Moreover, he appealed to the citizens to stay away from the epicenter, the worst-hit town, Petrinja.
Interior Minister Davor Bozinovic tweeted that they are trying everything possible to help the Petrinja citizens and nearby areas in this sad situation. Moreover, Davor Bozinovic said that they extremely sympathize with every affected person and every harmed family.
Earthquake Leaves Petrinja, Croatia in Ruins
Authorities advised people to stay out of buildings due to fears of further building collapses. Prime Minister said that the army has 500 places ready in barracks to house people, while others will be housed in nearby hotels and other sites. He further added that no one would stay out in the cold outside.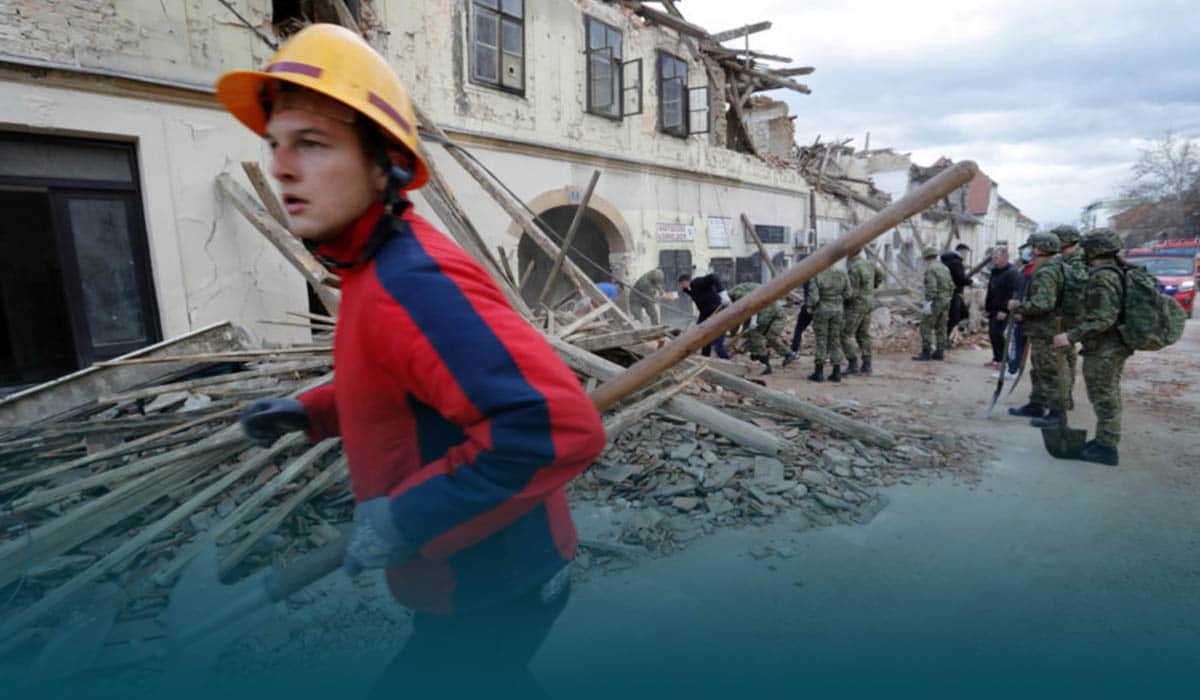 Slovenia's Krsko Nuclear Power Plant suspended operations out of an abundance of caution right after the earthquake hit. The 6.4 earthquake follows two 5.2 earthquakes that hit the same area on Monday morning and caused enough building damage. However, no injuries resulted in previous earthquakes.
Croatia's state HRT television reported that the center of Petrinja no more exists and people remained inside collapsed buildings.
Police stated at least 20 people were a little injured and six more severely wounded. Most of the injuries include broken bones and head injuries. Police added that searching through the rubble is going on.