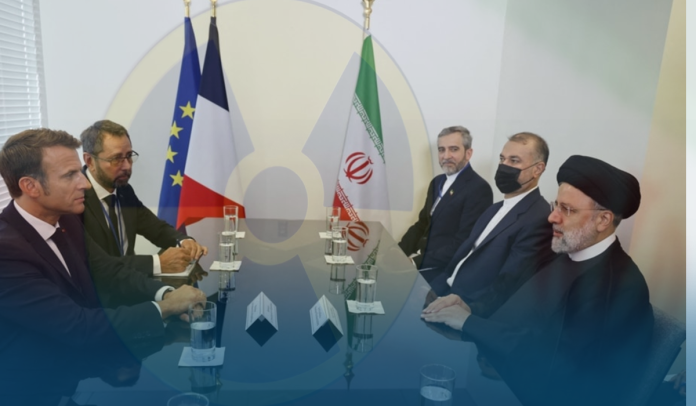 Ebrahim Raisi, the President of Iran, held his first in-person meeting with Emmanuel Macron, the President of France, with Macron saying he anticipated being able to discuss all subjects. In addition, Raisi also held talks with top Western leaders as a stalemate over their nuclear accord – an agreement signed in 2015 by Iran and European powers, including America – remains in place.
Moreover, Iranian President Sayyid Ebrahim Raisolsadati, accompanied by Hossein Amir-Abdollahian, Iran's Minister of Foreign Affairs, and Ali Bagheri Kani, the deputy at Iran's Ministry of Foreign Affairs, sat down on September 20 with Joseph Borrell, EU's High Representative for Foreign Affairs and Security Policy, Enrique Mora, deputy secretary general of the EU's European External Action Service (EEAS), and Charles Michel, President of the European Council, who act as executives of the nuclear negotiations that started in Aril last year.
#Iran's President Ebrahim Raisi, who is accused of crimes against humanity and engages in Holocaust denial, gets a meeting, handshake, and photo with #France's President Emmanuel Macron today at #UNGA2022. pic.twitter.com/SKY1RxooAe

— Jason Brodsky (@JasonMBrodsky) September 20, 2022
Enrique Mora and Ali Kani then held a separate meeting that is believed to be focused mainly on delayed attempts to revive the Iran nuclear agreement, as the Accord that America unilaterally withdrew from on 8 May 2018 is officially known.
IAEA Inquiry into Iran's Atomic Facilities
The meeting comes due to a complete deadlock to restore the nuclear negotiations and as many protests are taking place over the death of the 22-year-old Mahsa Amini. According to police, she went into congestive heart failure and died on September 16, 2022, after two days of coma.
According to Iranian media reports, Raisi emphasized his chief demand to Macron that the UN's IAEA investigation into several nuclear facilities in Iran revolving around unexplained nuclear particles must come to an end for any contract.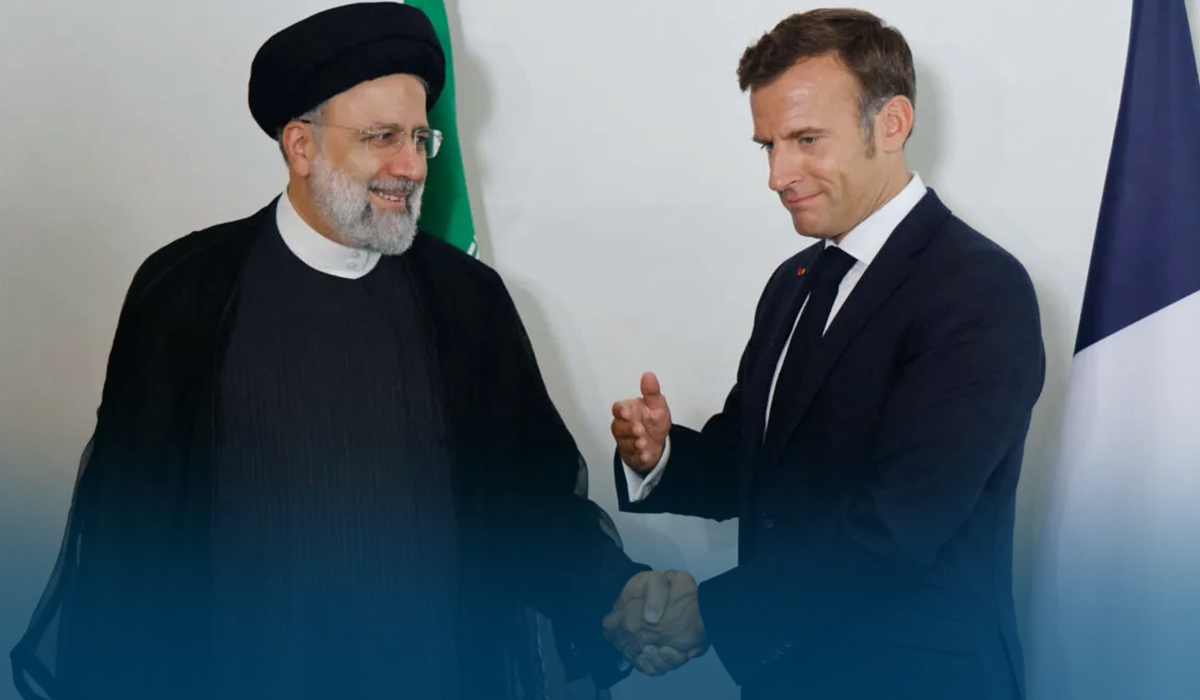 On Tuesday, West and Tehran remained at odds over the United Nations inquiry of Uranium traces at Iran's atomic facilities as America stated it didn't anticipate development in restoring the JCPOA at the 77th session of the U.N. General Assembly (UNGA).