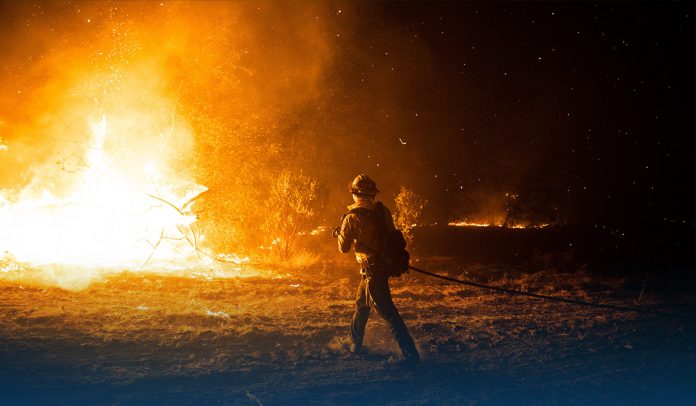 Firefighters in western America and Canada are fighting several wildfires as dry, hot weather intensifies drought conditions. There're warnings that this wildfire season could be another extremely destructive one. The United States drought monitor, a partnership between the US Agriculture Department and some other expert organizations, said that 50% of the nation is under some kind of drought, the most severe in western US states.
A wildfire burning in southern Oregon state, close to the California border, expanded to over 373 miles, prompting evacuations and tripping off power transmission lines that carry power to California.
Furthermore, firefighters aren't expected to get much relief in the upcoming days, with conditions predicted to be dry but windy, with temperatures above average. On Sunday, officials said they're shifting more teams to operating overnight when it's easier to fight the blazing fires and building fire containment lines.
Death Valley, California reached 53C
California is coping with its largest wildfire of the season, burning north of Lake Tahoe. The fire in the Beckwourth Complex destroyed dozens of houses and grew to 135 square miles in size, while firefighters managed to get it twenty-six percent contained.
⚠️#BeckworthComplexFire has jumped US 395. Evacuation orders reinstated for Rancho Haven and Flanigan Flats communities. Take immediate steps to protect large animals and livestock. Details forthcoming. @washoecounty @WashoeSheriff @blmnv @USFSPlumas pic.twitter.com/J490FKZsBz

— Truckee Meadows Fire & Rescue (@TMFPD) July 11, 2021
The Truckee Meadows Fire Protection District said in the tweet to take time for immediate steps to protect livestock. In addition, the California ISO recommends people conserve energy on Monday to prevent power outages, with numerous parts of the state and Nevada state under excessive heat cautions.
Moreover, the National Weather Service stated Death Valley reached a high temperature of 53C Sunday, and it was possible to nearly match that level again on Monday. Authorities in British Colombia, a western Canadian state, stated over three hundred active fires are burning there, an increase of thirty-six in two days.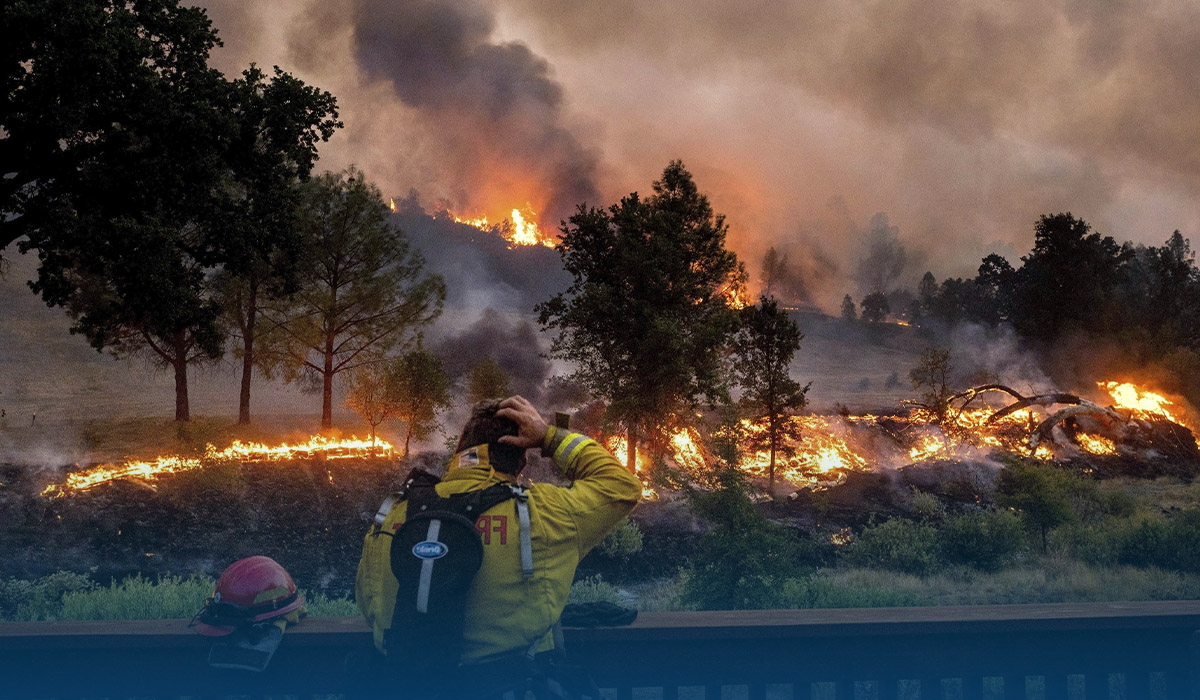 The Bootleg Fire in Oregon burnt nearly 224 square miles as it moved through heavy timber near Sprague River. A meteorologist, Charles Smith, said that the blazing fire was too worrying because the state's fire season had just started.
Furthermore, powered by dry vegetation and hot, windy weather conditions, the fire situation became so intense that firefighters were forced on Saturday to evacuate from the front lines to safety areas. On Saturday evening, incident commander Al Lawson said that the firefighters noticed conditions they'd never seen before.
Read Also: Heat-Linked Deaths In US Northwest Pacific and Canada Expected to Creep Up