A seventy-five-foot diving boat on a Labor Day tour caught fire resulting in 15 death casualties and leaving many people missing. According to officials of Coast Guard, the incident took place at the coast of Santa Cruz Island in Southern California. The international media reported the recovery of eight bodies. The officials of Santa Barbara County told the global media that many other victims recovered, but they did not share the total number of those bodies.
Recoveries of Bodies from the Accident spot
Earlier on Monday, Bill Brown said that they recovered four bodies but had not identified yet. He added, four other dead bodies spotted at the ocean bottom in close proximity to the boat. Brown showed his condolences and sympathy for the victim's families of the terrible tragedy. Monica Rochester, the Coast Guard Capt. Said that there were about thirty-nine people on board, thirty-three passengers along with six crew members. She added, twenty-six people are still missing. Furthermore, she said that they all are ready to face the worst outcome of the accident.
#CoastInc: @VCFD responded to boat fire off the north side of Santa Cruz Island at approximately 3:28am. @USCG helping support rescue operations for people aboard a dive boat. #ChannelIslands @USCGLosAngeles @CountyVentura @SBCOUNTYFIRE pic.twitter.com/DwoPGfBjtA

— VCFD PIO (@VCFD_PIO) September 2, 2019
Rochester said that Samaritans were successful in saving the lives of five crew members, these five were awake in the main cabin, and they jump timely to the fully engulfed boat. However, according to Aaron Bemis, the Coast Guard, passengers were present below deck in the berthing portion that mainly use for sleeping. Bemis said they received the report that they trapped by the fire in the boat. The fire was so penetrating that after it put out, passengers in a boat not able to get on the vessel and look for survivals. Whereas, it is still going on.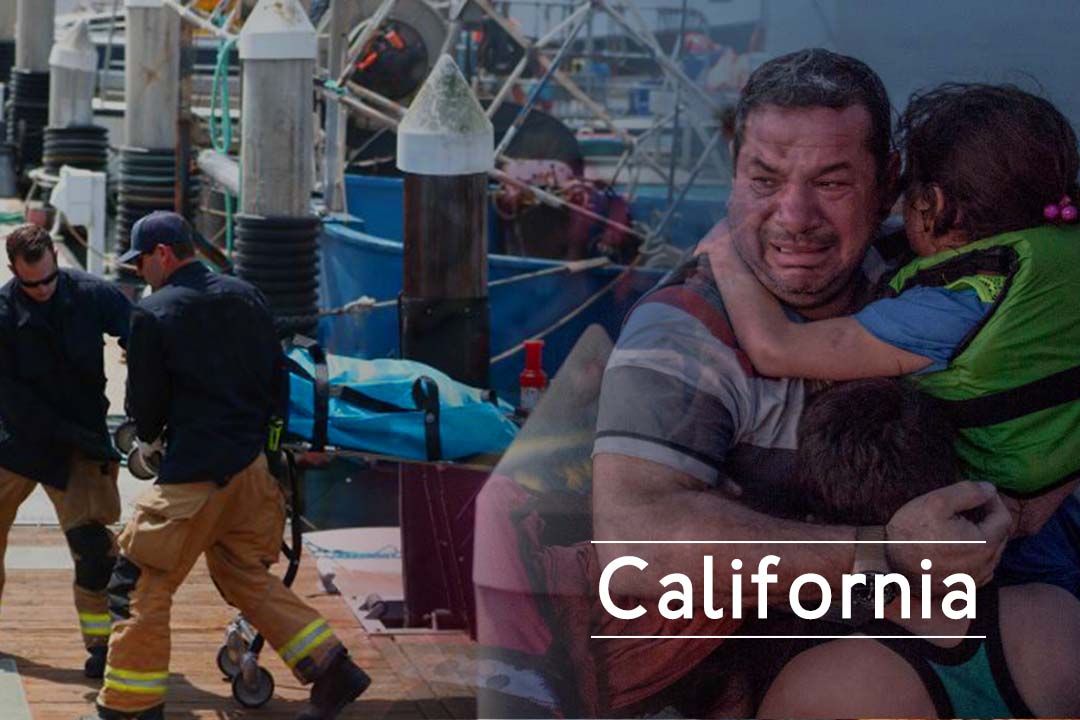 What Happened to the Ship?
Coast Guard services received a helping call at 10:30 GMT (03:30 local time) on Monday and saying that the boat immersed in flames. Reports said that few passengers trapped below the deck. Those passengers who luckily escaped the fire by jumping off the bridge of the boat before a Good Samaritan vessel called the team of The Grape Escape reached to rescue the trapped people. CBS News and the Associated Press news agency reported twenty-five to confirm deaths cited Coast Guard officials.
Read Also: About 19 Students Killed in Tuition Class Fire in India