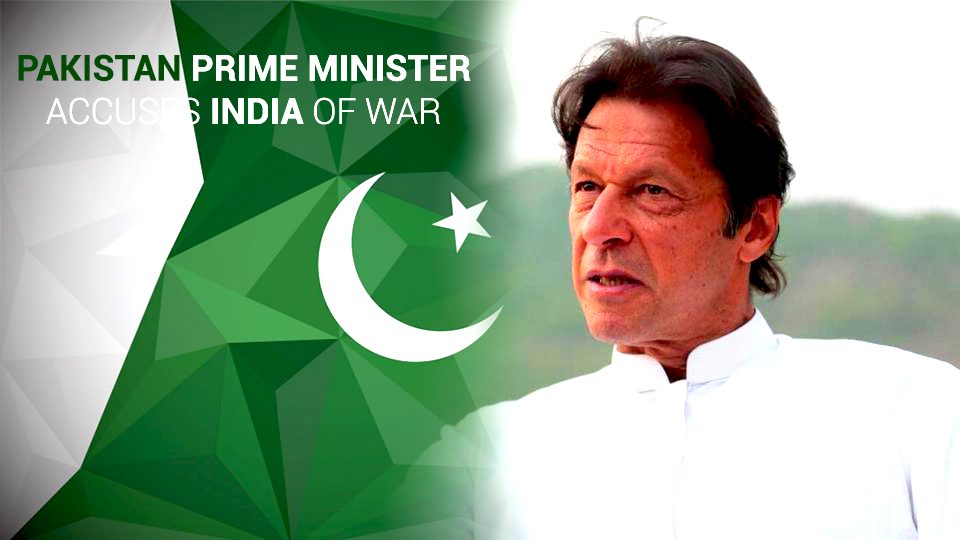 The Pakistan's Prime Minister Imran Khan Niazi accused the Indian Prime Minister that he and his party is whipping up war hysteria as they are claiming that they down an F-16 Pakistani aircraft in February as a standoff. Furthermore, he said that truth is always the best policy and there is not any truth in the Indian claim. United States-based Foreign Policy magazine stated that Pakistan's all F-16 fighting aircrafts had accounted for, opposing the assessment of Air Force of India that they target down one of the jets.
However, the Pakistani PM Khan tweeted that "The truth always conquers and it is always the best policy." Moreover, he expressed that the Bharatiya Janata Party is trying to win the elections with the help of war hysteria and doing wrong claims of hitting down a Pakistani F-16. On the other side Defense officials of the United States supports the Khan's argument and confirms that not a single F-16 missing from Pakistani fleet. Earlier, two neighboring nuclear powers trapped in an aerial fight on the Kashmir dispute after the border crossing of Indian jets in the Pakistani territory.
During this battle, Pakistani jets hit down an Indian aircraft and captured its pilot under their custody. But after the announcement of Pakistani Prime Minister Imran Khan to create a peaceful atmosphere between India and Pakistan, they handover that pilot to Indian officials without any conditions. After the release of the pilot from the Pakistani side, the environment of nuclear war between the two countries little bit vanishes.
BJP Campaigning Elections on Tough National Security
The ruling party of India, the Bharatiya Janata Party, is campaigning the upcoming general elections on the platform of national security. It is blame from New Delhi that Pakistan is fueling a thirty-year revolt in Indian occupied Kashmir, whereas Pakistan always uses to deny their claim. Bizay Sonkar Shastri, the spokesperson of BJP, shared his views to the journalists that Pakistan's tradition of lying not a secret for the entire world. On the other side, it is a definite truth that the roots of terrorism lie in the Pakistani territory and their officials use to grow it.
Opened and Unopened Pakistan's Air Routes
Due to the past recent situation among the two neighbors, Pakistan closed its airspace whereas, until now it resumes most of the commercial air traffic and opened many airports. An official of an Air India said that one of the 11 air routes opened on Friday from Pakistan's side. Though, an official of the Indian government did not specify the details said that it is a piece of confidential information. Also, the news of opening one air route confirmed also from Pakistan's side as Civil Aviation of Pakistan spokesperson, Mujtaba Baig.