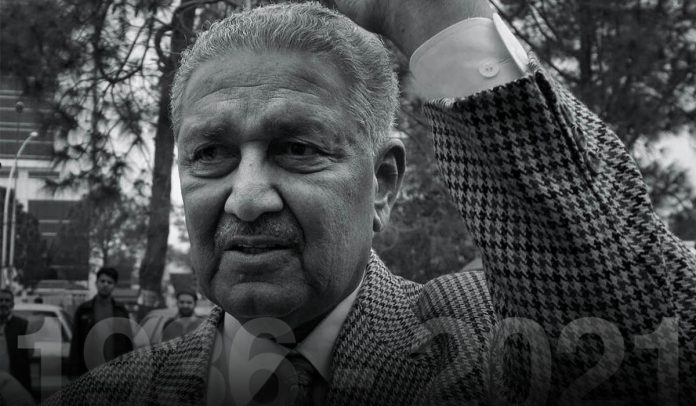 Dr. Abdul Qadeer Khan, a Pakistani atomic physicist and metallurgical engineer, a man regarded as the 'father of Pakistan's nuclear program,' has died at 85 after being hospitalized with severe COVID-19, according to Pakistan's Ministry of Information and Broadcasting.
A. Q. Khan was given a state funeral on Sunday at The Faisal Mosque, located in the country's capital Islamabad. Attended by several thousands of bereaved persons including Gen. Qamar Javed Bajwa, Pakistan's Chief of Army Staff, the funeral was held in rain falling.
The state funeral was led by Prof. Al Ghazali after 03:00 PM, including Interior Minister, Aviation Minister, Information Minister, Revenue Minister, and other parliamentarians, cabinet members, and military leadership.
Khan was suffering from multiple diseases but his health worsened after he contracted COVID that doctors believed was his death cause.
Flags were flown at half-mast as the government announced one-day mourning on his death that plunged the country in grief. In several cities, funeral prayers were offered for Khan in absentia.
Dr. Khan was welcomed as a National Hero in the Islamic Republic for making it a Nuclear-armed nation but was viewed as a villain by several nations in the West. But Khan was also notorious for having smuggled atomic secrets to countries including Iran and North Korea.
"National Icon"
In 2004, at the urging of America, Pakistani authorities placed Dr. A. Q. Khan under house arrest. He was released in 2009, but his traveling in and out of the country was still strictly curtailed by the nation's security agencies. Moreover, the United States State Department said that year that Mr. Abdul Qadeer had run an extensive global network for nuclear weapon proliferation and proficiency that provided one-stop shopping for nations pursuing to develop atomic devices.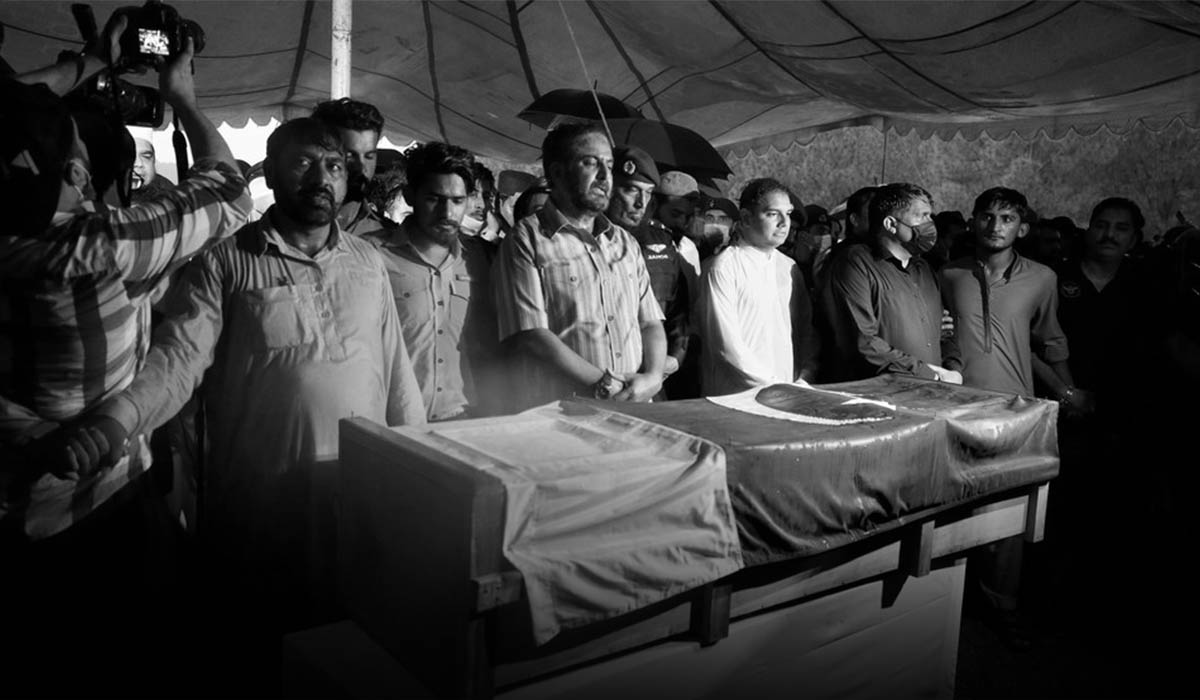 Furthermore, Dr. Arif Alvi, the President of Pakistan, PM Imran Khan, Federal ministers, leaders of the opposition, and military leadership expressed condolences in their separate messages on the demise of Khan and admired the contribution of the atomic scientist to make the Islamic Republic of Pakistan a "Nuclear Power." Mr. Imran Khan said Pakistan had lost a 'National Icon.'
Deeply saddened by the passing of Dr A Q Khan. He was loved by our nation bec of his critical contribution in making us a nuclear weapon state. This has provided us security against an aggressive much larger nuclear neighbour. For the people of Pakistan he was a national icon.

— Imran Khan (@ImranKhanPTI) October 10, 2021
Mr. Fawad Chaudhary, Pakistan's Information Minister, said that Dr. Khan's services for the nation and Contributions for firming up the country's defense would always be remembered.
Ali Alizada, ex-ambassador of Azerbaijan to Pakistan, called Khan's demise a huge loss for the Islamic Republic of Pakistan and world science.
A huge loss for #Pakistan and world science. May Allah grant him the highest rank in Jannah.
Our deepest condolences!#DrAbdulQadeerKhan #AQKhan https://t.co/gz0hgGOKmi

— Ali Alizada 🇦🇿 (@Ali_F_Alizada) October 10, 2021
Read Also: North Korea Accused Top U.N. Body of Double-Dealing Standards Over Weapon Tests