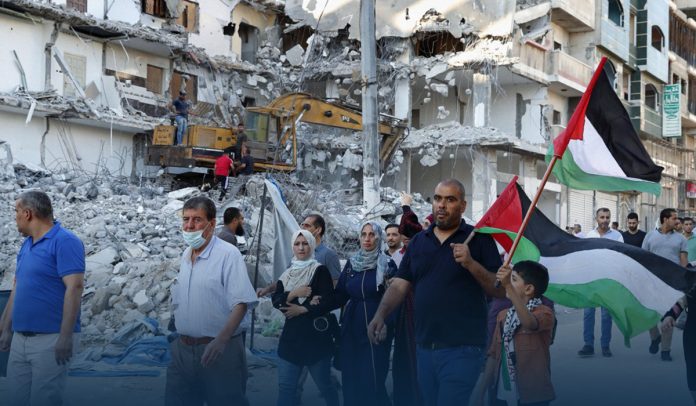 On Wednesday, an Israeli airplane executed a series of air raids at militant spots in the Gaza Strip, the first attack since cease-fire that ended the eleven-days of conflict with Hamas's militants in May.
The Israeli military stated that Israeli airstrikes targeted sites used by Hamas's militants for meetings to plan raids, holding responsible the group for any violent act emerging from Gaza. So far, there were no causality reports.
On Tuesday, over a thousand extreme patriotic Israeli protestors bearing Israeli flags poured into East Jerusalem's flashpoint City in a march.
With tensions high because of a thirty-days-old cease-fire that ended the deadly conflict between Gaza militants and Israeli forces, law enforcement deployed heavily, blocking roads, firing stun grenades, and plastic bullets to remove Palestinian people from the primary way.
Medical representatives stated thirty-three were injured, whereas law enforcement said that 2 officers were wounded and seventeen individuals were detained.
The demonstration caused protests in the Gaza Strip and West Bank and prompted criticisms and cautions from allies of Israel, but ended without significant events.
Israel has launched air strikes against Gaza tonight. Comes right after Israeli settlers marched through Jerusalem for the 'March of the Flags', which commemorates Israel's annexation & occupation of East Jerusalem. 17 Palestinians were arrested, not a single settler. https://t.co/9I8hgo16Wb

— Sana Saeed (@SanaSaeed) June 15, 2021
'a disgrace to the Israelis'
The so-called "March of the Flags" celebrates the city's 'reunification' anniversary after the Israeli state captured East Jerusalem in 1967 from Jordan, and annexed it, an action not acknowledged by most of the global community.
June 15's protest was primarily scheduled for May, however, canceled two times because of law enforcement opposition and warnings from the Hamas group. And the demonstration concentrated on the city which houses the AL-AQSA mosque.
Yair Lapid, Foreign Minister, said on Twitter in condemnation that the people shouting racist slogans were 'a disgrace to the Israelis.'
Bezalel Smotrich and Itamar Ben-Gvir, both far-right legislators, attended the march hoisted on the shoulders of protestors.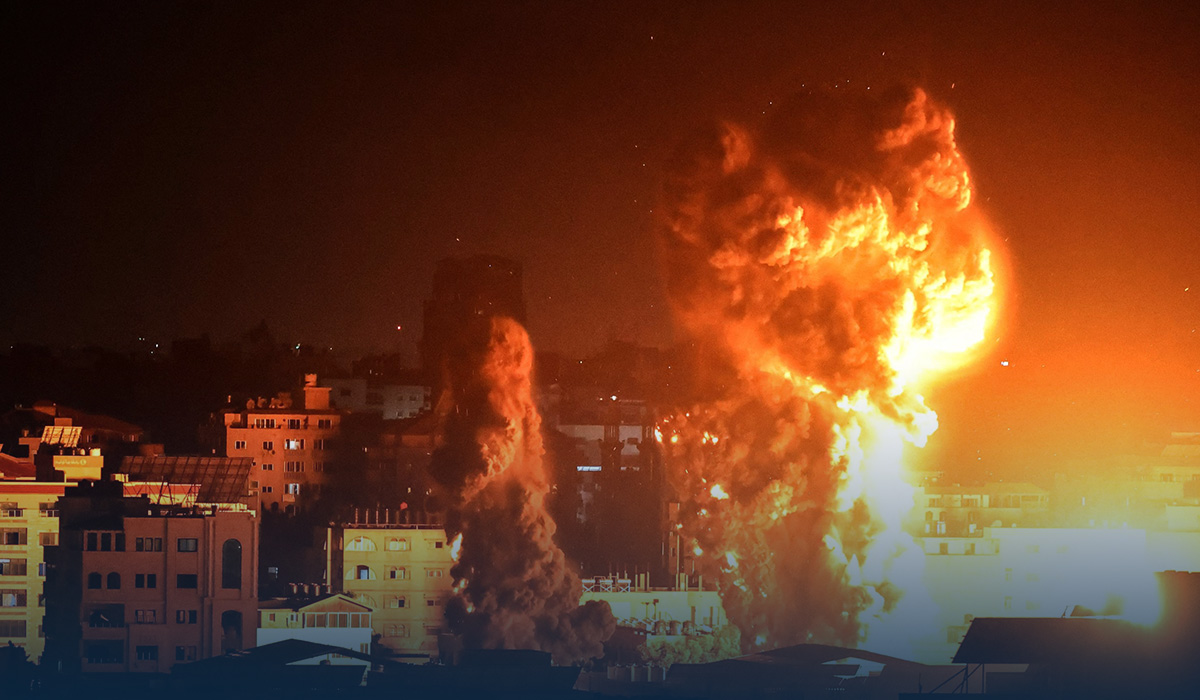 Ultranationalist Jewish groups' rallies in East Jerusalem aided spark a law enforcement raid into the AL-AQSA mosque compound in May that initiated the deadliest conflict of Palestine-Israel violence since 2014.
Naftali Bennett, Israel's new PM's administration, said organizers had consulted law enforcement on march's passage, which avoided the Muslim Quarter in Old City but still took protesters to Damascus gate before reaching a holy site for Jews, the Western Wall.