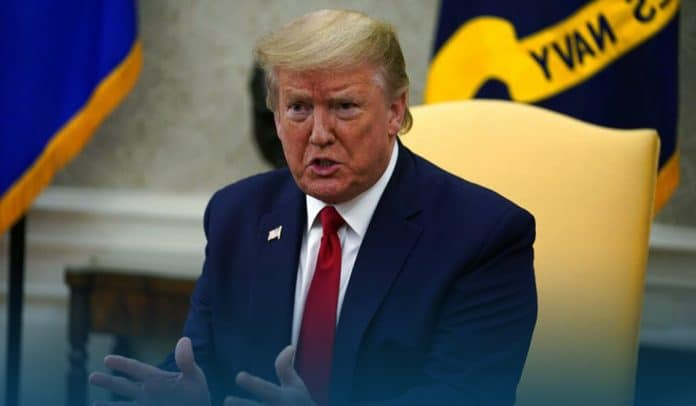 On Friday, former American President Donald Trump suggested Georgia's new election law restricting mail-in voting would have prevented his narrow loss to current U.S. President Joe Biden due to accusations from Democrats that the legislation is intended at improving the Grand Old Party's electoral prospects after a dismal 2020 showing.
QUESTION: "Can you comment on the new Georgia election law, Mr. President?"

BIDEN: "It's an atrocity… You don't need anything else to know that this is nothing but punitive design to keep people from voting. You can't provide water for people about to vote? Give me a break."

— Ryan Struyk (@ryanstruyk) March 26, 2021
Major Facts
Donald Trump congratulated Georgia and the Georgia State Legislature in a statement adding that Republican legislators there learned from the November 3 Presidential Election's travesty.
Mr. Trump stated that his loss in Georgia, the first for a GOP presidential candidate since 1992, can never be acceptable to happen once again. Moreover, he added that it is too bad the law was not implemented sooner, apparently suggesting it would have allowed him to win the election.
Read Also: Biden becomes first Democrat to take Georgia in 28 Years
The statements come as top GOPs vigorously defend the law against Democrats' accusations of voter suppression, with Chair of the Republican National Committee, Ronna McDaniel asserting it, in fact, EXPANDS voting possibilities, citing a rise in early voting days.
But the regulation certainly restricts mail-in voting, which Donald Trump often railed against during the 2020 Presidential election campaign as vulnerable to fraud despite a mountain of evidence to the contrary.
The law also includes measures Democrats have cast as needlessly draconian, including a prohibition on bringing water and food to voters waiting in long lines at balloting places.
Background
Even after Joe Biden's win certification in Georgia, Mr. Trump went to great lengths to try to tilt it. Along with publicly beseeching Georgia Governor Brian Kemp and the Republican-controlled legislature to endorse his baseless election fraud allegations and hand the state's electors to him, Trump urged Georgia officials to FIND the votes he required to win.
Republican Governor Brian Kemp quickly signed the Georgia law, who incurred Donald Trump's wrath in 2020 for refusing to play along with his effort to override Mr. Biden's victory by 12000 votes in the state, which several audits confirmed.
Moreover, Kemp claimed that the law makes it easier to vote and more challenging to cheat.
How many House Republicans voted in favor of objection to Georgia's electors?
121 House Republicans voted in favor of an objection to Georgia's electors submitted by Rep. Jody Hice (R-Ga.) on January 6 with Mr. Trump's support, in addition to 6 Senate Republicans. Jody Hice is running for Georgia State Secretary against incumbent Republican Brad Raffensperger, who opposed Donald Trump's efforts to reverse the election. Mr. Trump has endorsed Hice.
On Friday, in a statement, Joe Biden called the law an 'obvious attack on the constitution,' later expressing to reporters that it is an 'atrocity.' Moreover, he urged United States Congress to pass Democrats' sweeping election reform bill, which would undo several changes made by the Georgia law.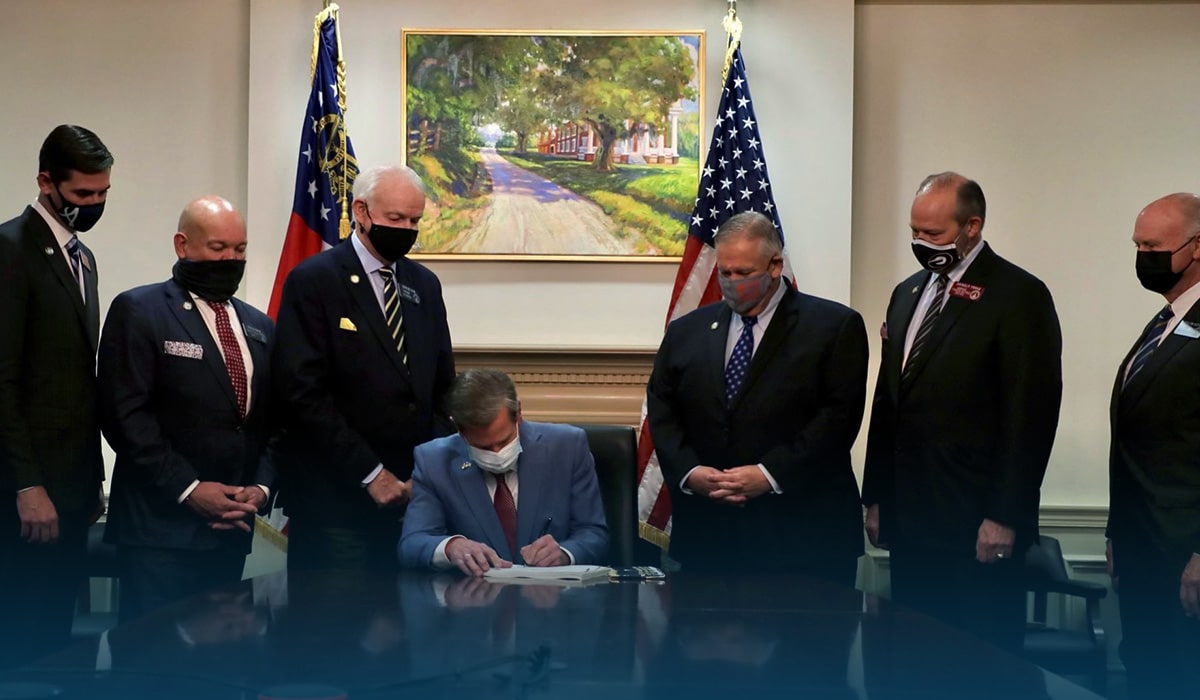 The Georgia bill will not be defeated by federal legislation unless the filibuster is significantly reformed; Senate Democrats would require Ten Republicans to vote for it.
However, progressive voting rights groups have also sued Georgia in United States district court to get the law reversed.
Read Also: "Easily, Provably False" Georgia's Election Official refutes Trump on Vote Fraud