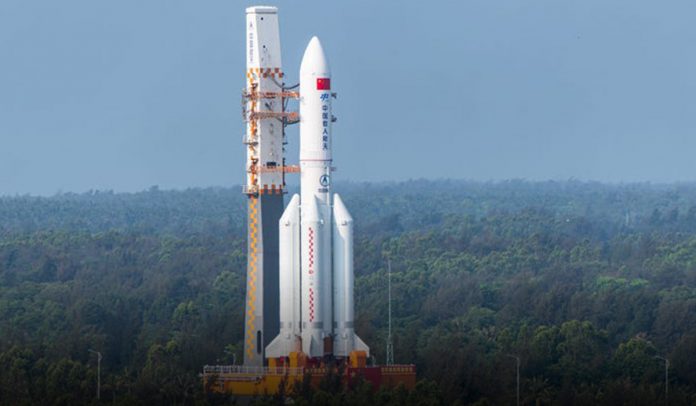 China National Space Administration (CNSA) says the remains of China's Long March 5B rocket, which was hurtling back towards Earth, have crashed into the Indian Ocean. The bulk of China's rocket was destroyed as it re-entered the atmosphere, but state media reported that debris landed west of the Maldives on Sunday (May 9).
There have been days of assessment over where the rocket might land, and United States officials and other experts cautioned its return imperiled potential casualties. But the People's Republic of China insisted the risk was low.
State media reported, citing the Chinese Manned Space Engineering Office (CMSEO), that the Long March-5b vehicle re-entered the atmosphere at 10:24 Beijing time or 02:24 GMT on May 9. Moreover, there were no reports of damage or injuries.
It stated debris from the 20-tonne rocket, one of the most significant items in years to have an undirected dive into the atmosphere, landed in the Indian Ocean at a point 2.65°N, 72.47°E.
Meanwhile, United States Space Command merely said the Long March 5, also known as Chang Zheng 5, had re-entered over the Arabian Peninsula. It didn't confirm the landing point reported by Chinese media, saying instead that it was unidentified if the debris had impacted water or land.
The monitoring service Space-Track.org, which uses American military data, stated the CZ-5 rocket was recorded above Saudi Arabia before it fell into the Indian Ocean near the Maldives.
The uncontrolled return of the Long March-5B led to pointed criticism from America because of fears that it could land in a populated area. European and U.S. websites tracked its return, and there were many assumptions on social media about where the debris may land.
Beijing has made no secret of its space ambitions in recent years
Lloyd Austin, United States Defense Secretary, stated that spacefaring countries must minimize the risks to people and property on Earth. It is evident that China is failing to meet responsible standards regarding their space debris. However, space experts predicted that the likelihoods of anyone being hit were very small, not least because much of the Earth's surface is covered by ocean and massive land areas are uninhabited.
Injected initially into an elliptical orbit approximately 99 miles by 233 miles (160km by 375km) above the Earth's surface on April 29, the Long March-5B core stage soon started to lose height.
A year ago, when a similar core stage returned towards Earth, piping assumed to be from the rocket was identified on Ivory Coast grounds.
Commentary in the nation's media had described Western reports about the potential dangers involved as 'hype' and projected the debris would land somewhere in international waters.
Beijing has made no secret of its space ambitions in recent years.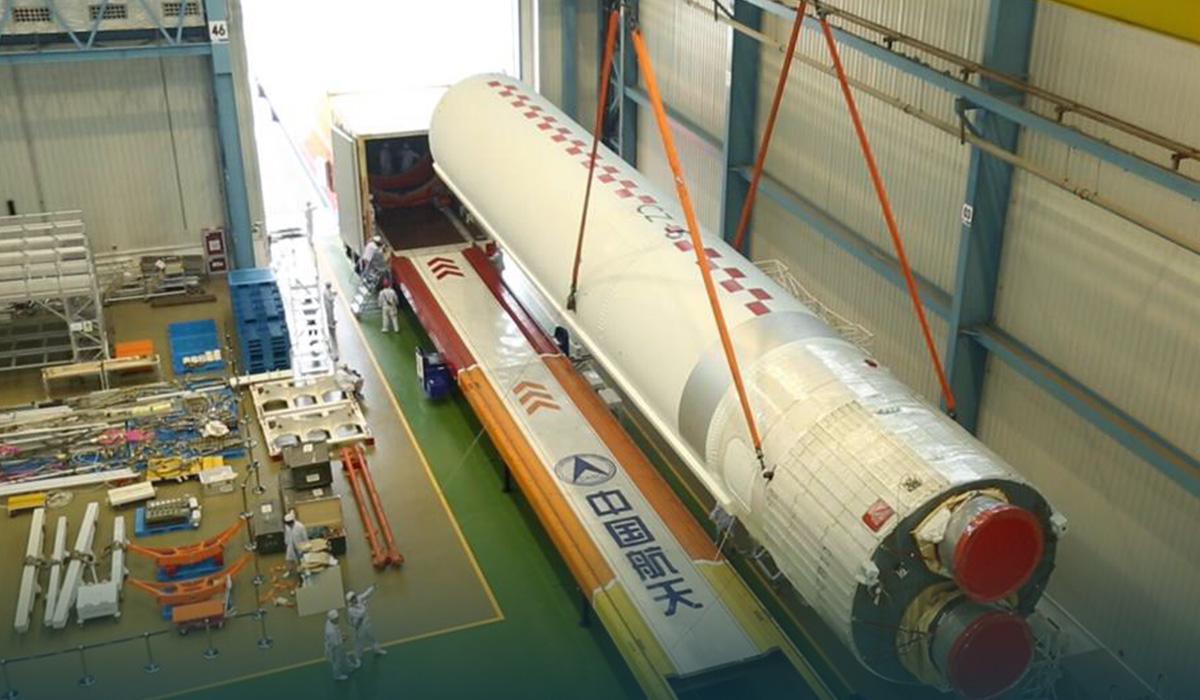 China has poured billions of dollars into its space efforts, and it became the first state to send an uncrewed rover to the far side of the Moon in 2019.
Chinese President Xi Jinping has thrown his support behind the endeavors, and state media has often cast the 'space dream' as one step in the path to 'national rejuvenation.'
The Tiangong space station could be up and running as soon as 2022. Moreover, there is talk in Chinese state media of missions to Mars and a potential shared lunar station with Moscow.
Read Also: NASA's Hubble Telescope finds Star's Mysterious Dimming due to Gaseous Outburst