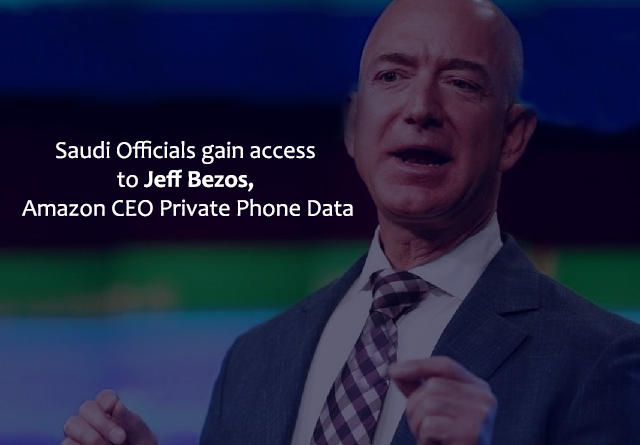 Gavin de Becker, the security specialist of Saudi Arabia, said in an article that they got access to the private phone data of Amazon's CEO, Jeff Bezos. De Becker investigating Bezos that how The National Enquirer acquired and published discussion chats that the CEO of Amazon sent to his lady friend Lauren Sanchez, TV anchor. In the month of February Bezos alleged in a shocking post that National Enquirer publisher AMI blackmailed him after receiving the threats that they will publish the intimate snaps if he did not state publically that his tabloid's coverage not motivated publically. The AMI has maintained that it worked legally on in its Bezos' reporting.
De Becker claimed that he had concluded his investigation with full assurance that the Saudis gained access to Benzos' mobile and taken the personal information. Moreover, Bezos also owns the Washington Post, which manages the serious coverage of the administration of Trump and the government of Saudi Arabia. In October 2018, Jamal Khashoggi, the post journalist murdered in the consulate of KSA in Istanbul due to which international outrage starts against Riyadh. De Becker stated that few Americans would be amazed to know that the government of Saudi Arabia has been very committed on spoiling Bezos since past October after the relentless coverage of Khashoggi's murder started by Post.
Detailed Report of de Becker on Matter
Becker expressed that it is uncertain that maybe AMI know the details or not, however, nominated the close relationship among the Chairman of AMI, David Pecker and the government of Saudi Arabia. On the other hand, the officials of KSA denied previously having any dealing with the Bezos National Enquirer's coverage. The Saudi foreign affairs of state, Adel al-Jubeir told the international media that they have nothing to do with it as it is something among the two parties. Moreover, de Becker said that his investigation results shared with the federal authorities. Whereas, AMI and the embassy of Saudi Arabia could not react to it immediately.