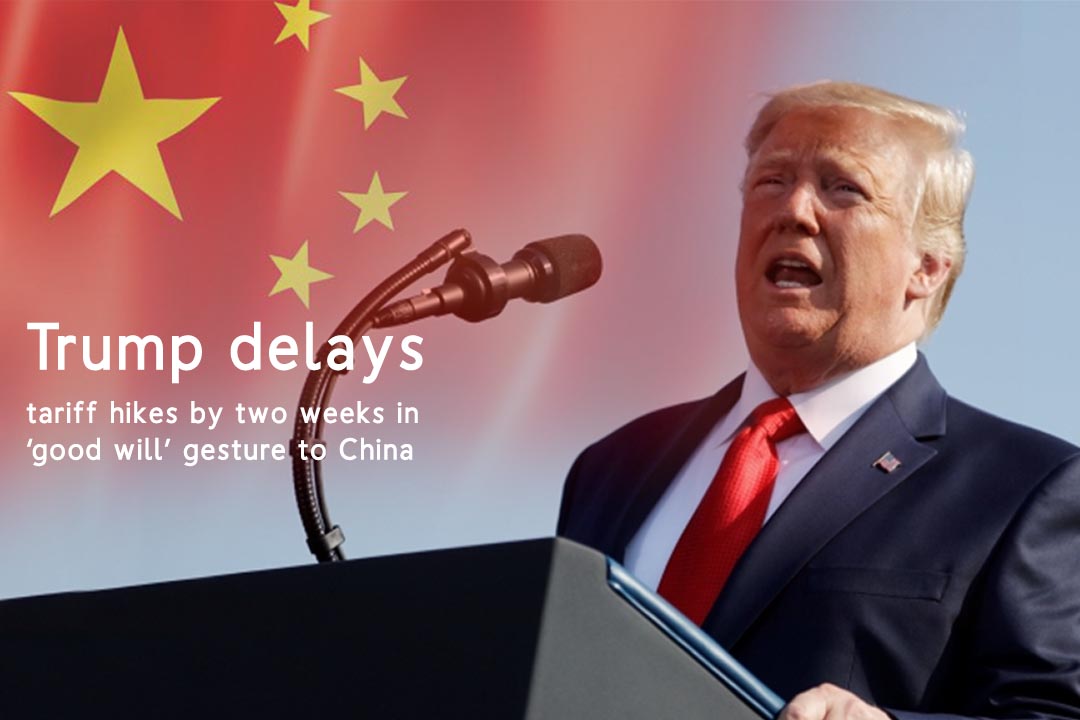 The President of the United States, Donald Trump said on his official Twitter account that he is going to delay the increase of tariffs on Chinese goods having a worth of $250 billion from 1st October to 15th October as a gesture of goodwill to China.
….on October 1st, we have agreed, as a gesture of good will, to move the increased Tariffs on 250 Billion Dollars worth of goods (25% to 30%), from October 1st to October 15th.

— Donald J. Trump (@realDonaldTrump) September 11, 2019
Furthermore, he said that takes the decision of delaying the tariff increase on the request of China's Vice Premier, Liu He as the People's Republic of China will celebrate their 70th Anniversary. The duties set to rise to about thirty percent from twenty-five percent on Chinese goods. He planned to be in Washington for debate at the start of the October. United States stock futures jumped over 0.5% after the delay news. On Thursday the Dow poised to cut through 150 plus points.
At the request of the Vice Premier of China, Liu He, and due to the fact that the People's Republic of China will be celebrating their 70th Anniversary….

— Donald J. Trump (@realDonaldTrump) September 11, 2019
Trump decided to double the rates of tariff on Chinese products last month just after the new retaliation of Beijing in the trade war before settling on a minor increase. He became irritated when he came to know that China is going to slap tariffs on United States products having worth of $75 billion in a reaction to latest tariffs from the U.S. on 1st September.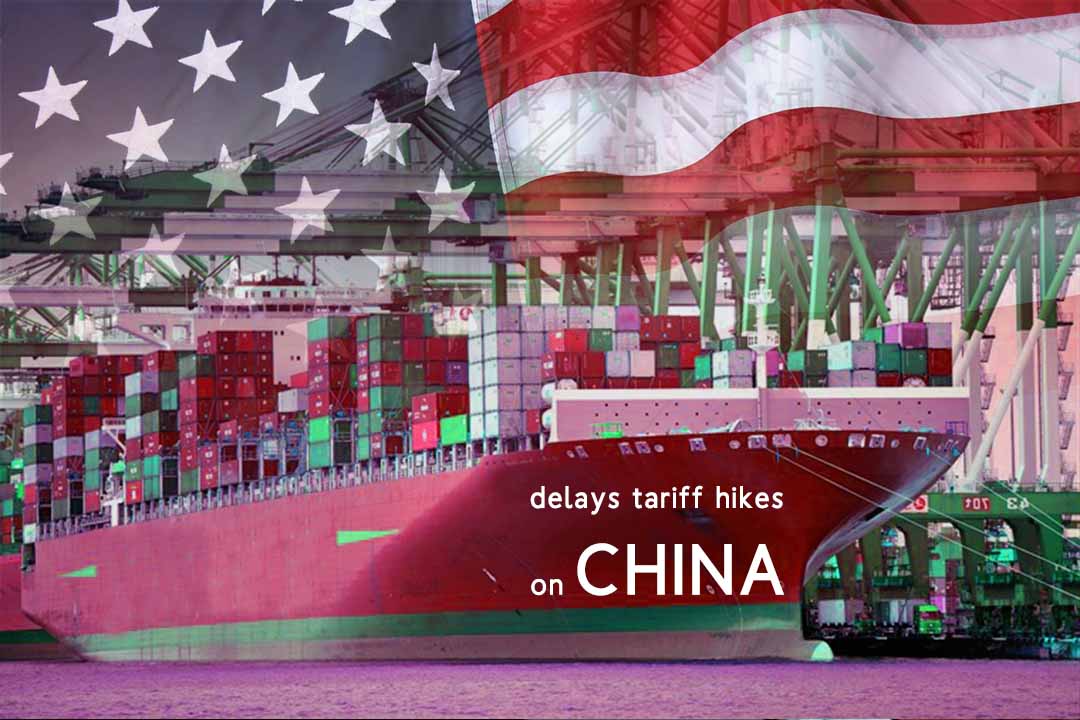 Mnuchin and Lighthizer warned about the impact of the move
The United States Trade Representative Robert Lighthizer and Treasury Secretary Steven Mnuchin enlisted several CEOs to call Donald Trump and notify him about the influence of the above mentioned move on the stock market as well as on the economy. Finally, he settled on a five percent rise in tariff rates on Chinese products worth of around $550 billion, and he announced on 23rd August in his tweet after the close of the market.
During those days, both press secretary of White House Stephanie Grisham and Mnuchin said that the only regret of Trump was not increasing duty much higher. Moreover, in the start of this month, Mnuchin said the United States and China have a theoretical settlement on enforcement concerns, highlighting positive progress already done in trade talks, which expected to resume next month at high levels. Also, he stated the warning that President Trump did not have any problem for enforcing big tariffs on China if an agreement could not done from the Chinese side.
Read Also: From Today 15% US Tariffs will apply on $112 billion of Chinese Goods