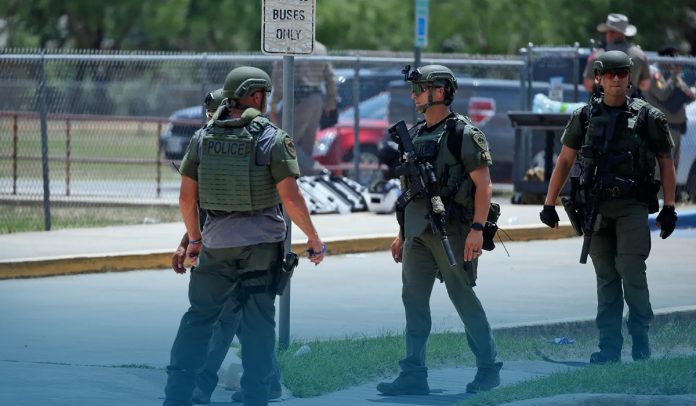 Authorities said Tuesday that an eighteen-year-old shooter fatally shot nineteen young children and two adults at Robb Elementary School in Uvalde, a city in south Texas. Law enforcement officers shot dead the gunman on the scene, whom they identified as Salvador Ramos of Uvalde.
Sergeant Erick Estrada of the Texas Dept. of Public Safety said that the gunman crashed his vehicle near the elementary school and, after engaging with the police, entered the school with a handgun wearing body armor and went classroom to classroom shooting.
Sgt. Estrada told CNN's Don Lemon the updated numbers include 19 children and two adults, and then they also have the gunman that was killed. In addition, the shooter also shot his grandmother before crashing his car, said Public Safety Sergeant. According to media reports, she needed critical care as of Tuesday night.
Gregory Wayne Abbott, the Governor of Texas, also said that one of the 2 adults shot dead was a teacher. Investigators say that the shooting suspect has an AR-15 semi-automatic rifle and large-capacity magazines.
'Turn Pain to Action'
Uvalde Memorial Hospital said in a Facebook post that it received thirteen children via ambulance for treatment. Another two children have been moved to San Antonio, and one is pending transfer.
At least one Border Patrol Agent was wounded by the shooter during the exchange of gunfire. On-and-off duty Border Patrol Agents arrived on the scene to assist with transferring students safely to their families and providing medical support.

— Marsha (Catron) Espinosa (@MCatronDHS) May 25, 2022
According to Texas authorities, the gunman entered the Elementary School in Uvalde, a town nearly 130 km west of San Antonio, at around 11:32 AM Texas local time. According to the Texas Dept. of Public Safety official, the gunman opened fire upon teachers, children aged 7-to-10 years, and whoever was coming in his way. The shooter was shooting everybody.
Furthermore, according to Pedro Arredondo, the Uvalde Consolidated Independent School District (CISD) Police Chief, Robb Elementary teaches students in second, third, and fourth Grade. He confirmed the death of the shooting suspect and said the initial inquiry says the gunman acted alone.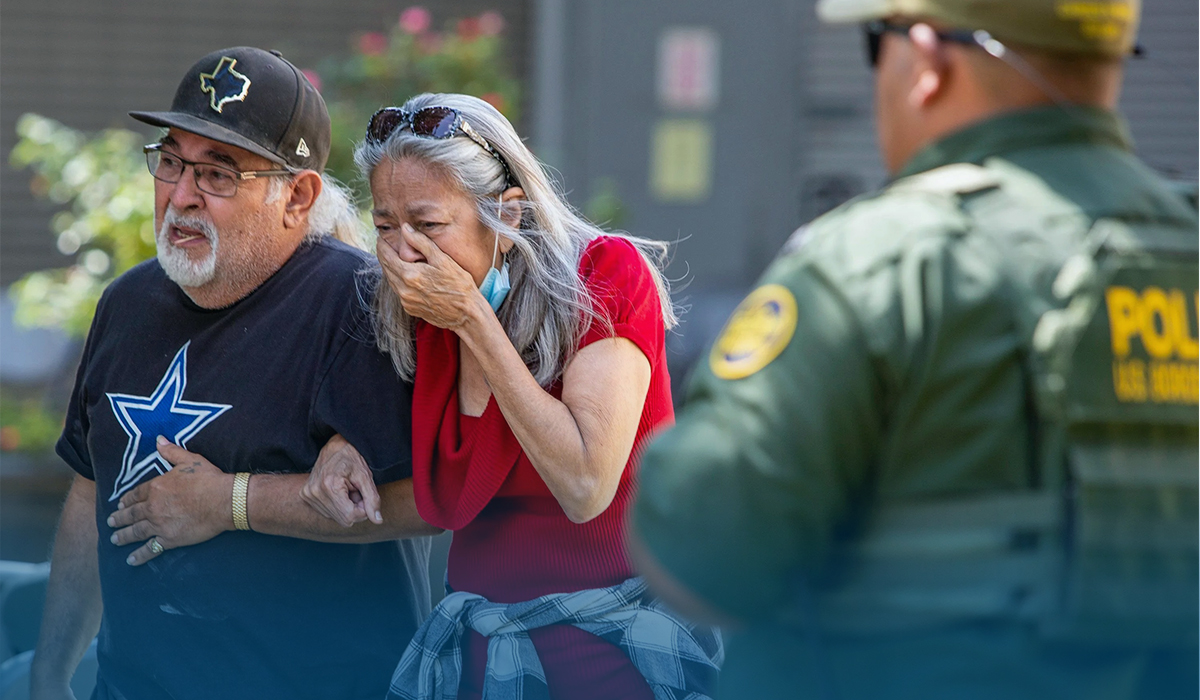 Late on Tuesday, Joe Biden, the American President, condemned the mass shooting at Texas Elementary School. Hours later, while speaking from the White House, Mr. Biden urged Americans to stand up to the US' powerful gun lobby, which he accused of blocking the enactment of stricter Gun Laws in the United States. He added: For every US citizen, mainly parents of victims, it's time to turn this pain to action.
Read Also: CDC Reports U.S. Gun Deaths Increased During 2020