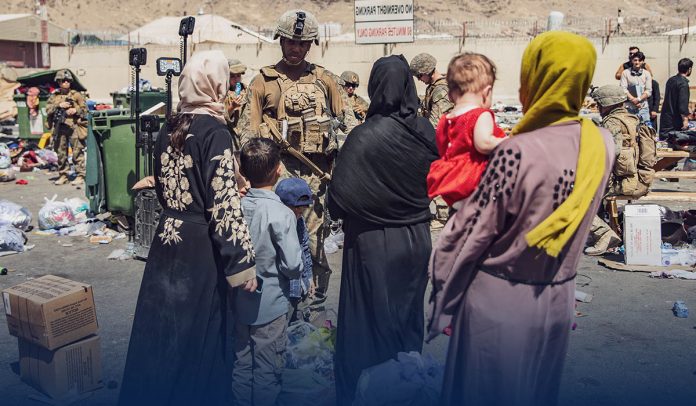 The Washington Post-ABC New's new survey shows that the U.S. people are drawing out their approval of the American President Joe Biden because of rapid Taliban captures and the spread of more transmissible Delta variant of lethal coronavirus.
The U.S. leader is now seven points below in net approval rating, with 44 percent approving of his overall job performance and 51 percent disapproving. That is about a complete flip from the positive eight-points approval rating in June's polling, in which half approve and around 42 percent disapprove.
The tackling of the Afghanistan pullout is an apparent reason for the sinking of support. Only thirty percent of the U.S. people approve of the President's handling of the evacuation, with the majority of Americans, sixty percent, disapproving.
It's not just about the American President pulling out forces from Afghanistan by 31st August because seventy-seven percent support that choice. Moreover, it was precisely the way he pulled out; as a majority opinion on the evacuation, fifty-two percent supported the troops' pullout but disapproved of he operated it.
Negative Numbers Also Came To Barack Obama, Ronald Reagan
Around 57 percent of independents now disapprove of the President's job performance, a fourteen percent up from a minority of 43 percent in June polling. Even Democrats have shaved eight points of his approval, i.e., 94 percent in June 2021 to 86 percent in September.
Furthermore, GOPs have remained approximately the same, squarely negative in their view of Joe Biden, i.e., 88 percent in June and 89 percent now.
ABC NEWS/WAPO POLL: Approval of Biden's handling of pandemic drops steeply from 62% in June to 52% now

— Josh Caplan (@joshdcaplan) September 5, 2021
The coronavirus pandemic is another sore spot among U.S. people. After gaining sixty-two percent on his government's tackling of the epidemic in June, the U.S. leader now has only 52 percent support on his COVID response.
According to the Post's poll analysts, the quickness by which President Biden's approval rating has dropped from net positive to net negative isn't unparalleled but puts him in a small group of the U.S. leaders who have found their popularity downfall in their first year of presidency. Moreover, Biden's predecessor was net negative within months of his resuming the office.
But for most recent Presidents, including Barack Obama, G W. Bush, George H W. Bush, and Ronald Reagan, net negative members came at some time in tenures.