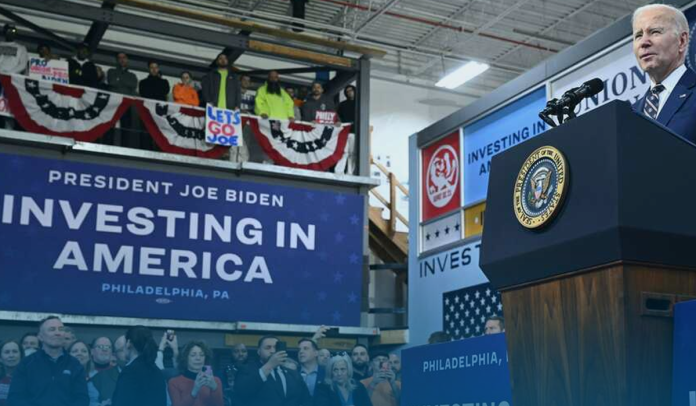 On Thursday, Joseph R. Biden, the U.S. President, proposed his budget aiming to reduce the American federal deficit by about USD 3T over the next ten years, in some measure by imposing a twenty-five percent minimum tax on American billionaires. The proposal of a federal deficit cut of $3 Tn is far more than the USD 2T the government formerly targeted.
According to Bloomberg reports, the American President will impose a new 25 percent minimum tax on the richest US people in his budget proposal, among a series of additional taxes on the wealthy individuals and corporations targeting to cut down the federal deficit and evening out US Medicare.
The business and markets analysts also reported that this new minimum tax would apply to the top 0.01 percent of American good earners, quoting officials having knowledge of the plans – a small increment from Mr. Biden's proposed budget in 2022, which inclined a twenty percent tax on households worth more than a hundred million dollars.
Furthermore, the Democratic Biden government has also estimated the country's wealthy individuals typically pay an eight percent tax rate, but that number is based on a calculation that estimation that includes unrealized capital gains (difference of asset's value at the purchasing time from its current market value), or increases in the value of unsold assets. The President's budget proposal for a new minimum tax rate of 25% is also anticipated to impose to unrealized gains.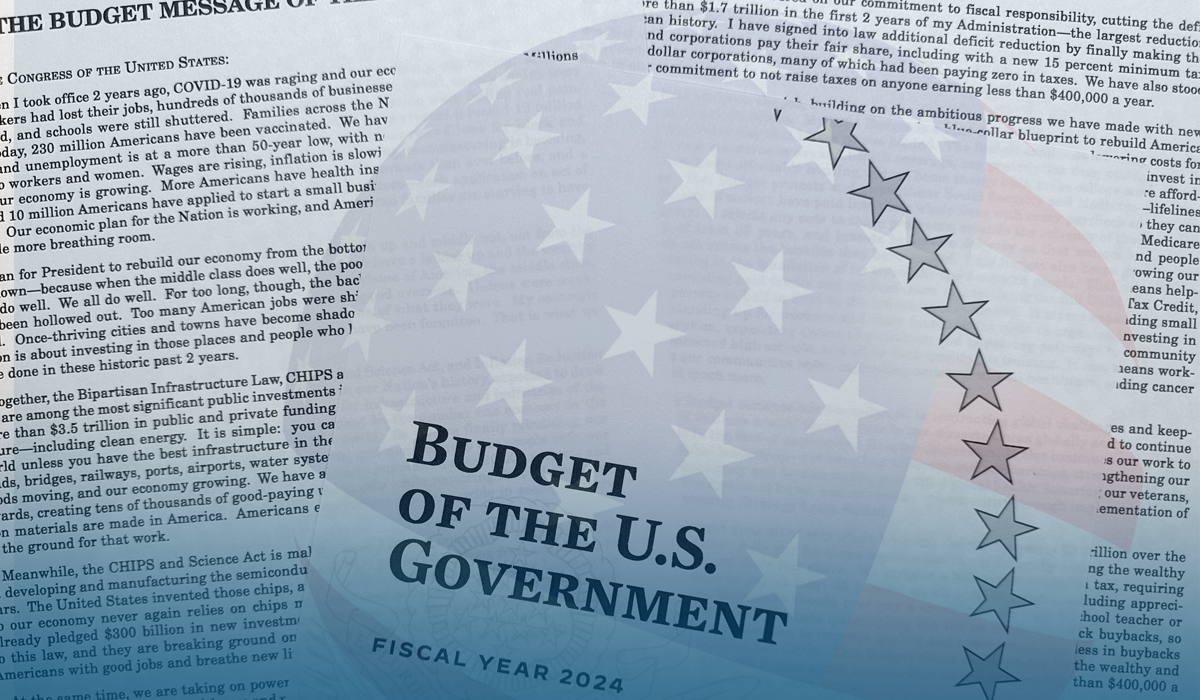 Economic Boom for Decades to Come
Biden's budget proposal also suggests a raise to the top tax rate for US people and firms making over USD 0.4M to 39.60 percent from 37 percent and a rise in the corporate taxes to 28 percent from twenty-one percent, two pitches that would reverse tax reductions made under Biden's predecessor Trump's government.
The US President's Fiscal Year 2024 Budget makes grave, targeted investments in the US individuals that would promote greater affluence and economic upswing for the coming years. At the U.S. State Department and the United States Agency for International Development, the Foreign Affairs Budget will support the war-ravaged Ukraine by ensuring the Kremlin's violence against its neighboring state remains a strategic catastrophe while ensuring the answerability for the for Ukrainians.
⚡ Biden's 2024 draft budget outlines specific aid to Ukraine.

The Biden administration is asking Congress for more than $6 billion in assistance to help support Ukraine in the 2024 fiscal year as Russia's full-scale invasion continues with little sign of letting up.

— The Kyiv Independent (@KyivIndependent) March 10, 2023
Additionally, the American President's proposal includes USD 1.7 Bn to assist Ukraine's courageous people and forces in winning the war and help the other European partners impacted by the Russian barbarity stabilize their economies and make for their economic and infrastructure recovery.