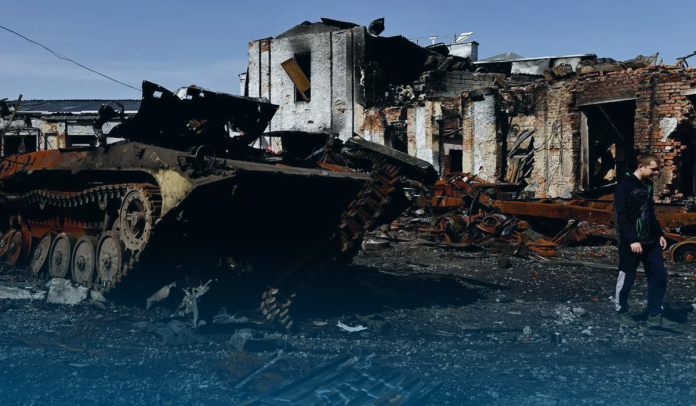 Joseph R. Biden, the President of America, has made a surprised visit to the Ukrainian Capital City, a few days before the first anniversary of Moscow's brutal incursion of neighboring Ukraine. The U.S. President's visit on February 20 was the first to war-torn Ukraine since the Russian leader ordered his forces to launch an unprovoked and unjustifiable invasion of the East European state on 24 February last year.
According to media reports, air-raid alarms sounded as he met Volodymyr Zelenskyy, the President of Ukraine, in north-central Kyiv; however, there were no significant strikes. Additionally, the White House stated that the unannounced trip was to repeat America's substantial and unwavering commitment to Ukraine's sovereignty, democracy and territorial oneness.
The White House statement mentioned the American President as saying that when the Russian President ordered his unprovoked incursion last year, he thought Ukrainians were weak, and Europe was split. He felt he could outlast the U.S. and the West; however, Putin was absolutely incorrect.
Furthermore, in a regular update on Wednesday, Ukraine's General Staff reported that the Armed Forces of Ukraine had effectively resisted Moscow strikes on around seven towns and settlements in Luhansk and Donetsk provinces. Moreover, the Ukrainian defenders launched eight attacks on the temporary Russian military bases and two attacks on positions of Russian anti-aircraft defense systems, according to the General Staff.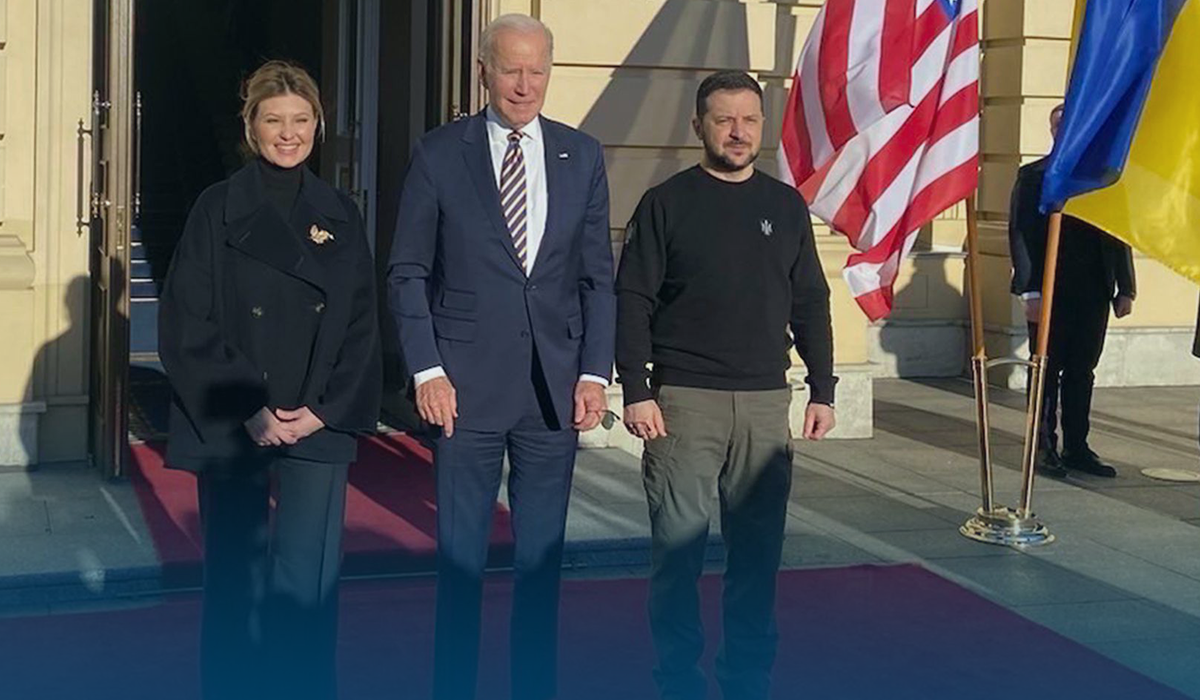 More US, European Military Support for Ukraine
It's reported that at least five Ukrainian citizens lost their lives, and sixteen others were injured in the Russian bombardment of the port city of Kherson on Tuesday. On Feb. 21, the Russian military also bombarded five communities in the Sumy region in northeastern Ukraine. No casualties were reported then; however, the Moscow military's shelling of the Krasnopillia region in Sumy Province in central Ukraine caused damage to one residential structure and one farm building.
No casualties were reported, but Russia's shelling of the Krasnopillia community damaged one house and one farm building.

Sumy Oblast Military Administration also reported that Ukraine's air defense shot down one target over Sumy overnight on Feb. 22.

— The Kyiv Independent (@KyivIndependent) February 22, 2023
On Monday, the United States leader pledged more defense support for war-ravaged Ukraine worth 500M dollars during an unannounced trip to Ukraine. In a visit expressing solidarity with Ukrainians, Mr. Biden also said that more sanctions would be imposed this week against the Russian officials, businesspersons and entities attempting to escape the consequences of supporting the Russian war machine.
Along with other Western countries, the Polish government will send fourteen Leopard 2 Main Battle Tanks in the next few weeks, after Ukrainian forces complete training, according to Polish Foreign Ministry.