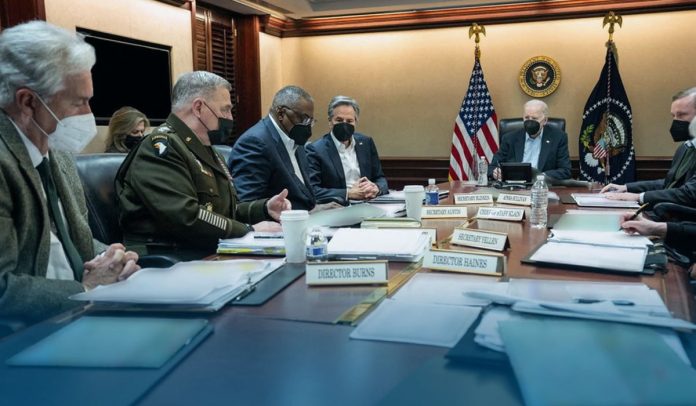 On Wednesday, in an annual White House event that has taken on added significance as the Russia-Ukraine conflict enters a risky second phase, Joe Biden, the President of the United States, called his top military leadership, including the US Secretary of Defense, to discuss the updated assessment of the Moscow's all-out incursion as America plans to send more military aid to Kyiv.
According to the White House declaration, the US President will be attending the White House Correspondent's Association dinner later in April. However, his presence had been uncertain due to the COVID-19 pandemic.
According to a U.S. National Security Council spokesperson, a 'variety of topics' were ready to be conversed by Lloyd Austin, the Chairman of the Joint Chiefs of Staff, General Mark A. Milley, and other senior leaders of the U.S. military. Ahead of his meeting at the White House, Joe Biden said to his military leadership that he wants to hear from all of them and their assessments on what they're observing across their forces and in the field.
The United States announced fresh sanctions on several individuals and entities blamed for escaping continuing financial consequences levied on Russia for its all-out incursion of Ukraine.
Furthermore, the White House Press Secretary told the media that the U.S. Treasury Department imposed sanctions on Transkapitalbank – a Russian commercial bank with foreign capital shares, including the European Bank for Reconstruction and Development EBRC, German Investment Company DEG & International Finance Corporation (IFC) – that has provided services to banks worldwide to escape sanctions, and over forty people & entities that're part of the sanctions-evasion system led by a Russian businessman and oligarch Konstantin Valeryevich Malofeev.
More American Security, Military Aid for Ukraine Coming
Additionally, US State Secretary Antony Blinken said the Department of State is also levying sanctions on Dzhabrail Alkhazurovich Akhmatov, Nurid Denilbekovich Salamov, and Khusein Merlovich Khutaev for their engagement in a gross violation of human rights perpetrated against Russian human rights activist Oyub Salmanovich Titiev. In addition, the Department of State is also imposing visa restrictions on seventeen Russian people responsible for undermining democracy in Belarus, a landlocked country in Eastern Europe.
Jen Psaki said that the U.S. has also taken action against firms in Russia's virtual currency mining industry. In addition, the U.S. Department of State announced visa restrictions on over six hundred Russian people, including State Duma (in Russian as Gosduma) members and ten alleged authorities of the so-called independent republics, Luhansk and Donetsk People's Republic.
On Wednesday, the White House Press Secretary said that America would announce the latest batch of security and military aid to Ukraine in very short order, as Moscow's brutal incursion continues.
While speaking to Chris Wallace, an anchor for CNN+, Jen Psaki said Moscow's test-launching of a Sarmat intercontinental ballistic missile (ICBM) – from Plesetsk spaceport in the Arkhangelsk region and landed on the other side of the country in the far-eastern Kamchatka peninsula – wouldn't modify Washington's intents in supporting Kyiv, pledging that America would continue in providing security and military aid packages to Ukrainian forces.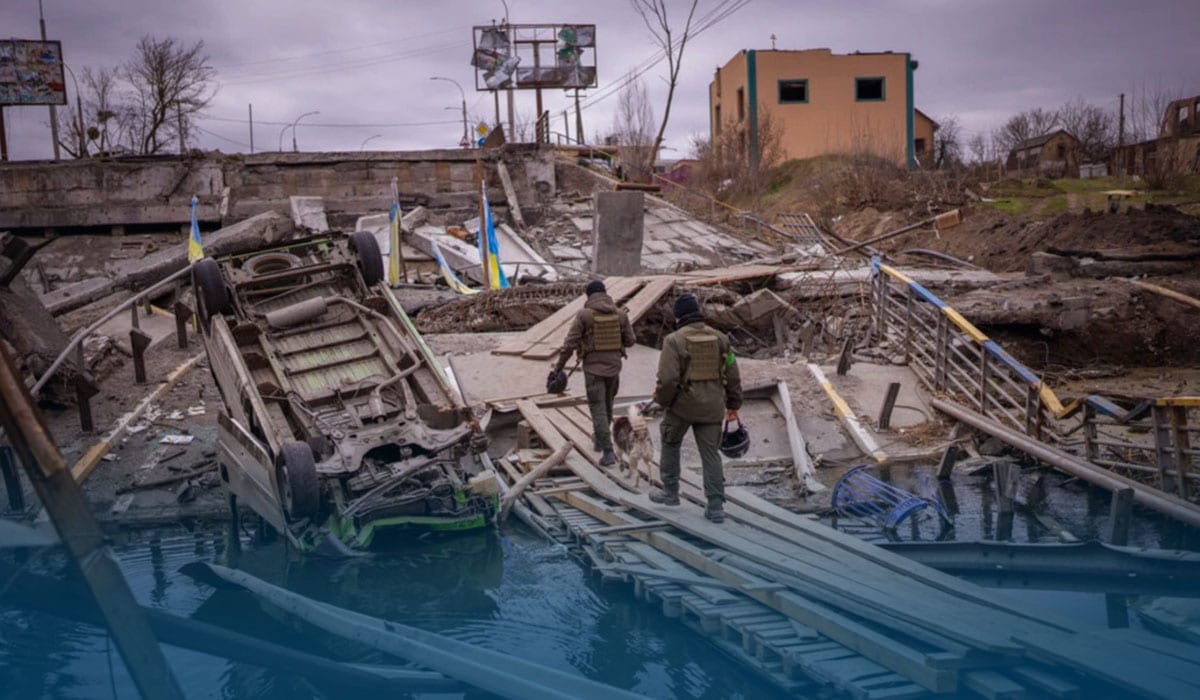 Previously, according to CNN reports citing three senior American officials and two persons having knowledge of the planning, the United States is readying an additional military aid package worth 800M dollars for the Armed Forces of Ukraine.