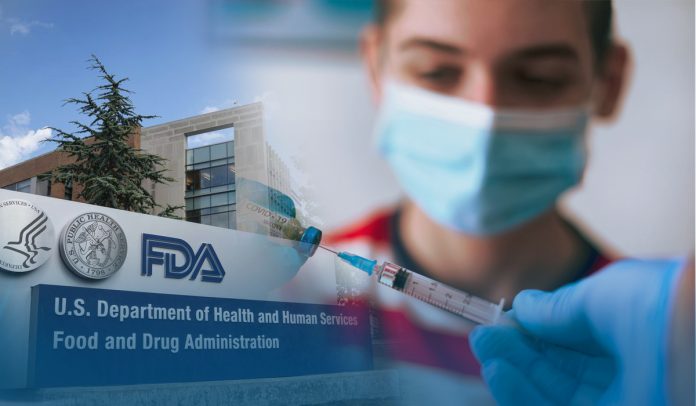 The US FDA plans to expand eligibility for COVID-19 vaccine boosters produced by Pfizer Inc. and its German partner BioNTech SE to 12-15-year-old Americans in the upcoming days, according to anonymous sources having knowledge of the FDA's plan.
According to the sources familiar with the FDA's plan, some federal health agency officials had initially anticipated to approve an additional shot of the Pfizer jab this week but experienced scheduled challenges linked to the holidays. The decision of the US FDA would then be revised by jab advisors at the U.S. CDC (Centers for Disease Control and Prevention), and that top officials of the agency current week pledged to proceed hurriedly on booster recommendation if the CDC advisors agreed with FDA.
.@washingtonpost reports: #FDA expected to authorize #Pfizer-BioNTech booster shots for 12-to-15-year-olds by early next week. #GetVaccinated #GetBoostedNow #COVID19

— PETER MAER (@petermaer) December 30, 2021
According to data from the US CDC, the Omicron variant of SARS-CoV-2 continues to spread swiftly in America, accounting for nearly 58% of all new COVID-19 infections for the week that ended Dec. 25.
In the meantime, according to the AAP (American Academy of Pediatrics), coronavirus cases among children are rising, with about 199000 reported for the week that ended Dec. 23, a 50 percent increase over the 7-days reported cases at the beginning of this month.
On Wednesday, the US CDC Director, Dr. Rochelle Walensky, said that, of course, the national health agency would quickly follow as soon as they hear from them, and she is hopeful to have that in the days to a few weeks ahead.
How many Americans have received their booster doses?
The Omicron COVID-19 variant has been linked to a rapid increase in pediatric hospital admissions in December.
The U.S. FDA declined to provide any comment.
Pfizer, the US pharmaceutical company, referred queries about the timing of booster dose authorization to the health agency. However, according to the NYT, the US FDA will declare the approval on Jan. 3rd, 2022.
A Pfizer Inc. spokeswoman, Jerica Pitts, wrote in an email that as the COVID-19 booster is already approved for 16 and up, they're confident health regulators are making every effort to explore ways to preserve a high level of protection against the lethal virus.
President Biden Administration officials have encouraged US citizens to receive booster doses to boost their immunity against the highly transmissible Omicron variant, which has been shown to avoid antibodies conferred by previous infections or months-old immunizations.
On Wednesday, Jeffrey Zients, the White House Coronavirus Coordinator, said at a press conference that nearly 45% of Americans 18 and up have gotten their extra vaccine doses. But he added that as the doctors repeatedly emphasize: everybody who becomes eligible should go and receive boosters as early as possible.
Expanded Booster Eligibility in the U.S.
The director of the CIDRAP (Center for Infectious Disease Research & Policy) at Minnesota University, Michael Osterholm, said expanding coronavirus booster eligibility to more children would be much-greeted news, but it would've limited influence on the present Omicron variant surge. Moreover, he has cautioned that the fast-transmitting Omicron version of the COVID-19 will challenge the country's healthcare system.
Sixty-eight million Americans have received a booster shot of the coronavirus jab or approximately 33 percent of fully-immunized people. About 62 percent of the American population is fully inoculated, meaning they've had initial vaccination.
Previously, the U.S. FDA approved the use of the vaccine made by Pfizer in adolescents 12-15 in May and 5-11-year-olds in October this year. In addition, booster shots for Americans ages 18 and up were granted authorization in November, and 16-17-year-olds became booster-eligible in December.
In October 2021, Moderna Inc. said FDA informed Moderna Inc. that the health agency needed additional time to study the probable side-effects, such as rare 'inflammation in the heart,' of its COVID-19 jab in 12-17-year-olds.
America Braces for New Omicron COVID-19 variant Surge
The US Health authorities are sounding the alarm again, saying American people could face disruptions in the upcoming weeks amid the rapid spread of highly transmissible Omicron variant.
America has reported record numbers of coronavirus infections consecutively two days, and eighteen states have set COVID-19 pandemic-case records. In addition, Washington, Ohio, and Maryland have reported record hospital admissions.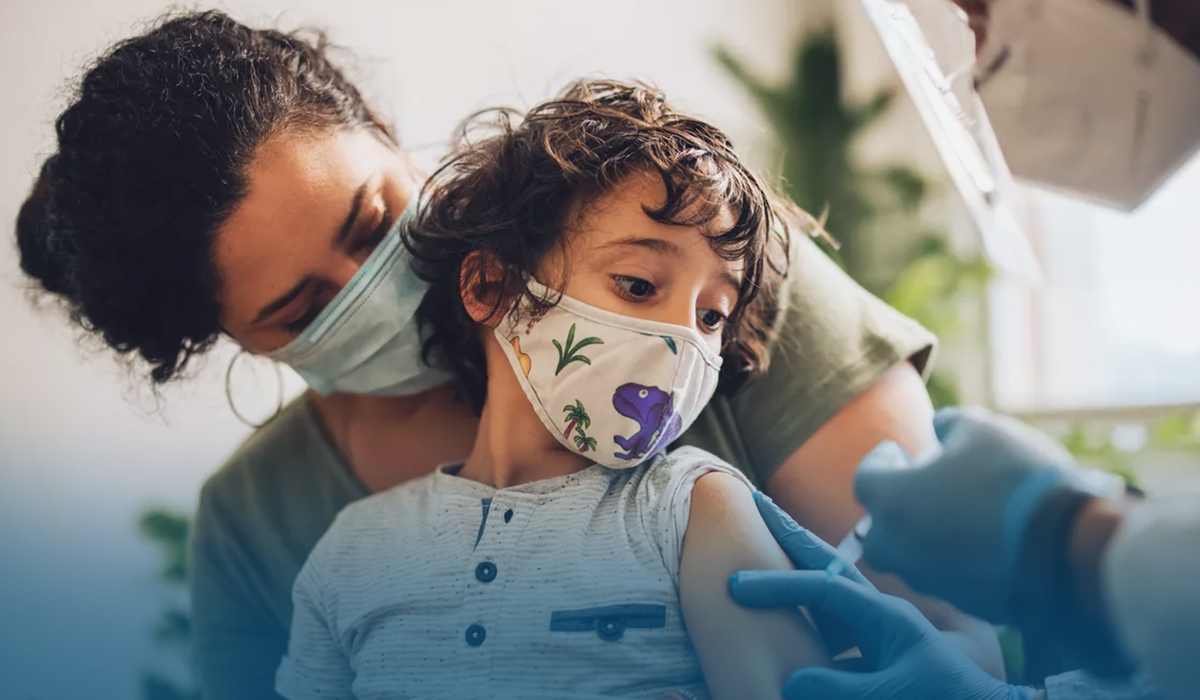 Moreover, Dr. Michael Osterholm told MSNBC that they're going to see the number of new infections in the country increase so dramatically, they're going to have a tough time keeping normal life operating.
Numerous public agencies like fire and police departments have reported many workers calling in sick, making it tougher to deliver services. According to the latest study by the University of Texas, Omicron variant infections could peak between 18th January and 3rd February next year. However, the study states that infections could subside by March 2022.
According to the JHU COVID-19 Resource Center, the American death toll for the deadly COVID-19 pandemic is 824342. However, it's uncertain how many fatalities are Omicron.