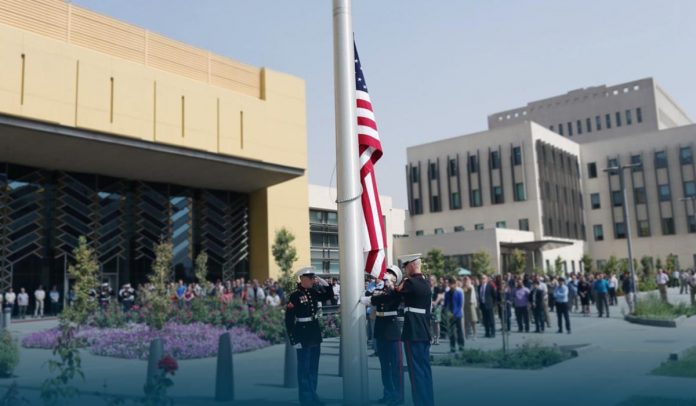 According to a notice on the U.S. Embassy website, the United States of America emphasized on Thursday U.S. citizens to leave Afghanistan immediately amid rapid 'Taliban forces' gains in the country. Taliban forces gained control over the key city of Ghazni, around 95 miles (150 kilometers) southwest of Kabul, the Taliban's latest takeover since America started pulling out forces from the Islamic Republic in May. As a result, U.S.-led forces are likely to be out of the country by the end of August.
The embassy of the United States said that it urges Americans to leave Afghanistan instantly using available commercial flights, noting that U.S. citizens who can't manage to purchase air tickets should consult the embassy to get information regarding temporary assistance.
.@SecDef and I spoke with @ashrafghani to discuss the current security situation and US plans to reduce our civilian footprint in Kabul. I affirmed that the US is committed to supporting a diplomatic solution to the conflict and to our enduring partnership with the Afghan people.

— Secretary Antony Blinken (@SecBlinken) August 12, 2021
Moreover, the embassy cautioned American citizens about the mission ability at that period in serving Americans. The website notice said, given the security circumstances and cut staffing, the U.S. Embassy's capability to assist Americans in the country is highly restricted even within the capital Kabul.
The U.S. State Department already suggested U.S. citizens against moving to Afghanistan amid civil unrest, crime, terrorism, armed conflict, and coronavirus spread.
U.S. Forces Heading to Afghanistan to Support Evacuation Efforts
Furthermore, on 27th April, America ordered administration employees out of its embassy in the capital if their work could be completed elsewhere, mentioning growing violence. Earlier this week, Ned Price, State Department spokesman, said the embassy's official posture hasn't altered when answering queries regarding whether an evacuation of the U.S. Embassy is more anticipated. However, he said that Washington was assessing the threat atmosphere around its embassy in Kabul daily.
According to Pentagon, almost three thousand American forces are traveling to Afghanistan to help with the evacuation efforts. Three infantry battalions are anticipated to reach Kabul in the coming twenty-four to forty-eight hours. Currently, there're 650 American forces in the country protecting the U.S. Embassy and Hamid Karzai International Airport.
America is vacating a considerable number of workers from its embassy in Kabul. On Thursday, the U.S. State Department declared that it's decreasing its civilian footprint of about four thousand personnel to a 'core diplomatic presence' given Afghanistan's swiftly worsening security condition. As of Thursday, the Taliban forces have captured ten provincial capitals, successfully putting the Taliban in possession of 66 percent of the country.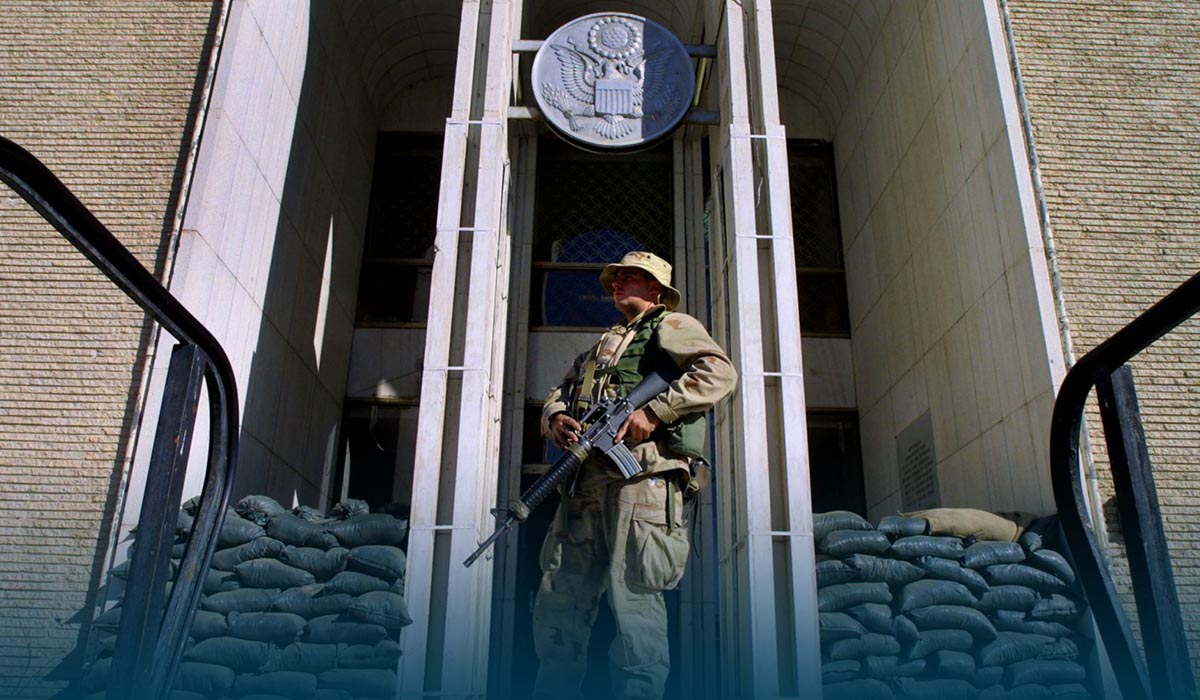 Furthermore, the embassies of the major countries like the United Kingdom, France, and Germany have also urging their citizens to leave the country.