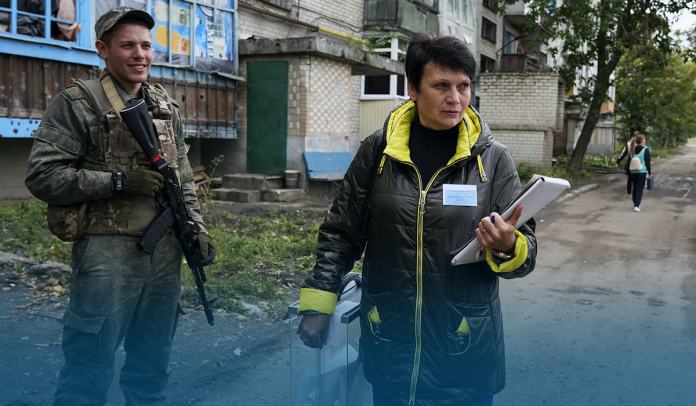 According to US officials, President Biden's White House is keeping a close watch on preordained referendums in Moscow-captured Ukrainian regions in the country's eastern and southern part that are being successfully executed under duress and have been declared as 'sham referendums' by leaders of Ukraine and the European supporters. In addition, Washington is preparing its potential response against the Russians.
According to media reports, with the outcomes of the Moscow-planned balloting in Kherson, Zaporizhzhya, Luhansk & Donetsk regions anticipated to be declared as early as Sept. 27, American officials expect the Kremlin could swiftly proceed to annexing and then incorporating those four occupied areas, possibly within a few days.
According to a White House official, Russia's such move would provoke a quick reaction from Washington, which had already vowed not to accept the outcomes of the preordained annexation referendums. However, the official continued that currently, America isn't likely to make a response until Moscow moves toward the forcible acquisition of the Ukrainian areas.
Furthermore, James Cleverly, the British State Secretary for Foreign, Commonwealth & Development Affairs, said recently that Moscow has already determined what would happen after the voting ends, saying that by September's end, Moscow's aim would be to formalize the accession of Ukrainian land into Russia.
Russia Likely to Officially Announce the Annexation on Friday
When questioned about the chances of using nukes, Karine Jean-Pierre, the White House spokesperson, said that the U.S. takes these threatening remarks in earnest, but America hasn't got any reason to review its own nuclear posture at this instant.
Jean-Pierre said of the annexation referendums that the U.S. would never recognize the territory, if annexed by Russians, as anything other than as Ukrainian land & territory. The White House Press Secretary added that America would continue to work with their Allies to hold Moscow answerable for the flagrant violation of the international norms and support Kyiv wholeheartedly.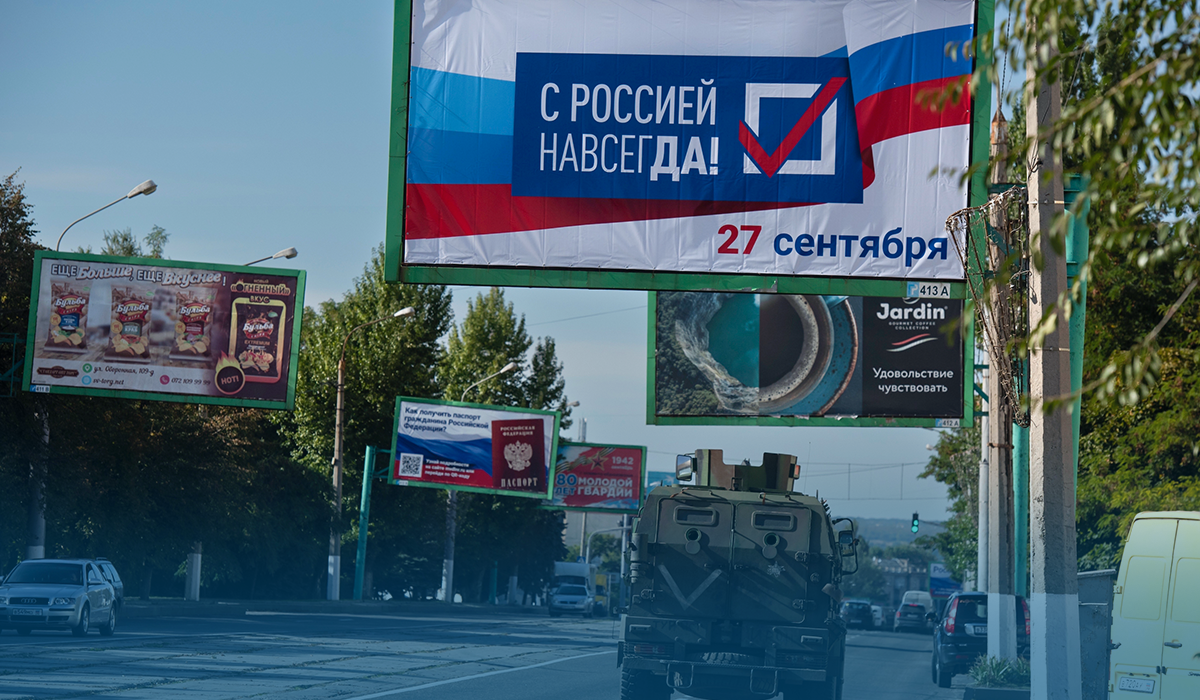 According to UK's intelligence update, Volodymyr Zelenskyy, the Ukrainian President, is planned to deliver an address to both houses of the Federal Assembly (Russian Parliament) – State Duma (lower house) and the Federal Council (upper house) – on Friday, Sept. 30.
UK intelligence: Putin may announce annexation of occupied Ukrainian territories on Sept. 30.

Russia's leaders hope this announcement will be seen "as a vindication of the 'special military operation' and will consolidate patriotic support for the conflict."

— The Kyiv Independent (@KyivIndependent) September 27, 2022
The UK Defense Ministry said there's a higher probability that the Russian leader would use his words that day to officially declare the incorporation of the Ukrainian land into Russia. The voting currently continues there and is planned to be finalized on Sept. 27.