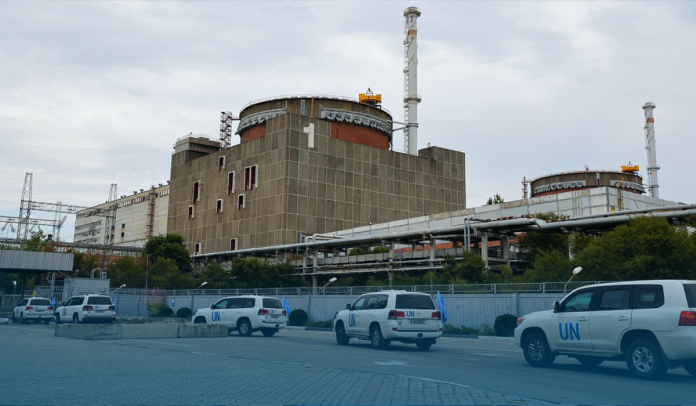 On Thursday, the United Nations expert mission has accomplished its initial safety and security inspection of Europe's biggest atomic power station in southeastern Ukraine, in spite of constant shelling and raised fears of a potential nuclear incident. After being long-delayed by constant bombardment close to the location, the IAEA inspection team reached the ZNPP in a huge convoy with a massive Russian military presence.
Rafael Mariano Grossi, head of the IAEA (International Atomic Energy Agency), is leading the trip mission by a team of fourteen nuclear experts from the U.N. atomic watchdog. He told the media that the autonomous organization was establishing a continued presence at the nuclear plant. However, Mr. Grossi provided no assessment details of what the expert team observed.
Staff at the seized Zaporizhzhya NPP have told the media correspondents that they were, in fact, kept at gunpoint and that Russian forces have used the power plant as a military base. IAEA Chief said that the IAEA team isn't going anywhere. They're now there at the station, and it isn't moving back – IAEA is going to stay at the ZNPP. However, Mr. Grossi didn't provide details on how many team members would be there and for how long.
However, according to an independent Russian news agency, about 8 to 12 nuclear inspectors would be staying at the ZNPP site. In contrast, Energoatom, Ukraine's nuclear state enterprise, said five IAEA team members would remain at the plant.
Furthermore, the team of nuclear experts hopes to analyze the state at the potential atomic site and speak to the Ukrainian nuclear operators under Moscow's control. Mr. Rafael Grossi continued that fighting and shelling near the ZNPP weren't going to halt the plant's safety inspection.
The UK Reported Heavy Battle in Ukraine's South
Kyiv and Moscow blamed the other side for attempting to sabotage the expert mission. Built near the city of Enerhodar in southeastern Ukraine, Zaporizhzhya NPP is the largest atomic power station in Europe and is also among the ten biggest in the world. Russian troops took it under control in early March.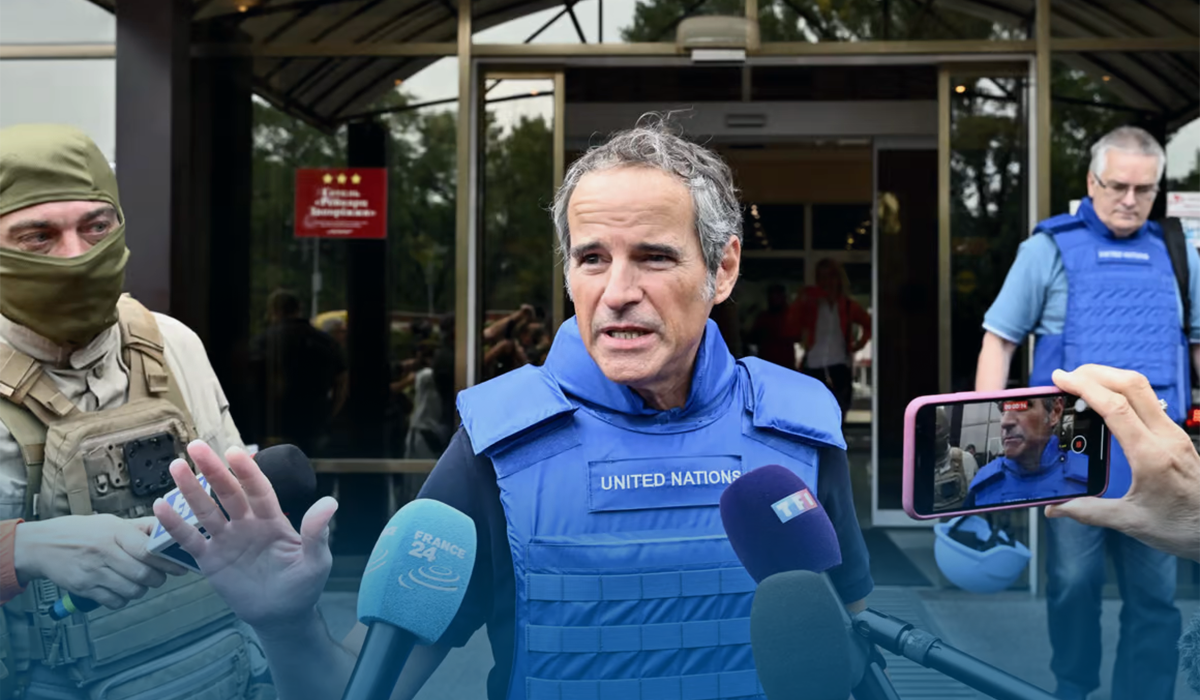 The British Defense Ministry said Friday that heavy battle continues in Ukraine's South, including bombardment in Enerhodar, a city in the north-western region of Zaporizhzhya, around 4.3 kilometers from ZNPP. On the 1st of September, Russia started its 2022 Vostok (East) military exercises in the Eastern region. Moscow asserted that fifty thousand military personnel would join the drills; however, it isn't likely that at least fifteen thousand soldiers will join the exercise.