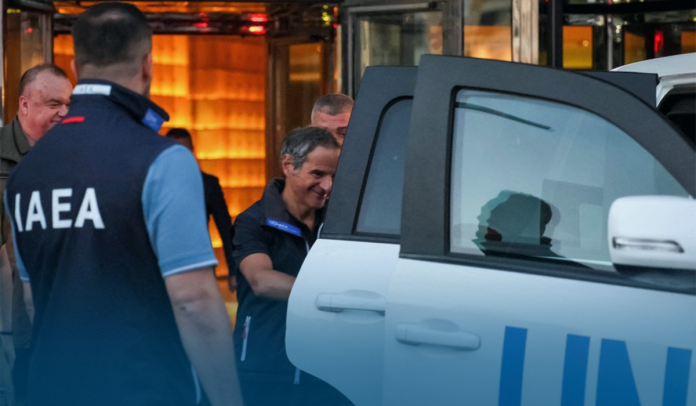 On Wednesday, a team of nuclear experts from the U.N. nuclear watchdog IAEA arrived in Moscow-controlled Zaporizhzhya, a city on the Dnipro River in southeastern Ukraine, located 34 miles from Europe's largest atomic power station. According to Kyiv's Ministry of Defense, an IAEA expert mission was scheduled to visit the nuclear facility on Thursday.
Rafael Mariano Grossi, IAEA Director-General, heads the trip mission intended to inspect the Zaporizhzhya NPP after repeated attacks around the plant region over the last month, with both sides trading accusations over the shelling. Additionally, an Italian nuclear engineer Massimo Aparo, and Deputy Director-General of the Department of Nuclear Safety and Security, Lydie Evrard, were also on the leadership team.
‼️The @iaeaorg mission has already passed through the "grey zone" in #Zaporizhzhya region and entered the occupier-controlled territory.

They will arrive at the Zaporizhzhya NPP in the near future. pic.twitter.com/ROQiKjH0yJ

— NEXTA (@nexta_tv) September 1, 2022
According to media reports, for several weeks now, Kyiv and Moscow have blamed the other side for putting in danger the safety of the biggest atomic power station with drone strikes or artillery attacks, endangering a Chernobyl-type radiation incident.
Technical Mission
Ukrainian officials say Moscow has been utilizing the atomic complex as a protection for its military personnel to strike cities and towns, knowing it would be hard for Zelenskyy forces to retaliate. Moreover, Kyiv has blamed Moscow forces for hitting the ZNPP.
On the other hand, the Kremlin has denied Kyiv's claims of wild behavior, asking why the Russian military would attack the site where its own personnel are living and defending the potential location. And arriving on August 31 afternoon in Russian-occupied Zaporizhzhya city, Mr. Grossi said the actual job would commence on September 1.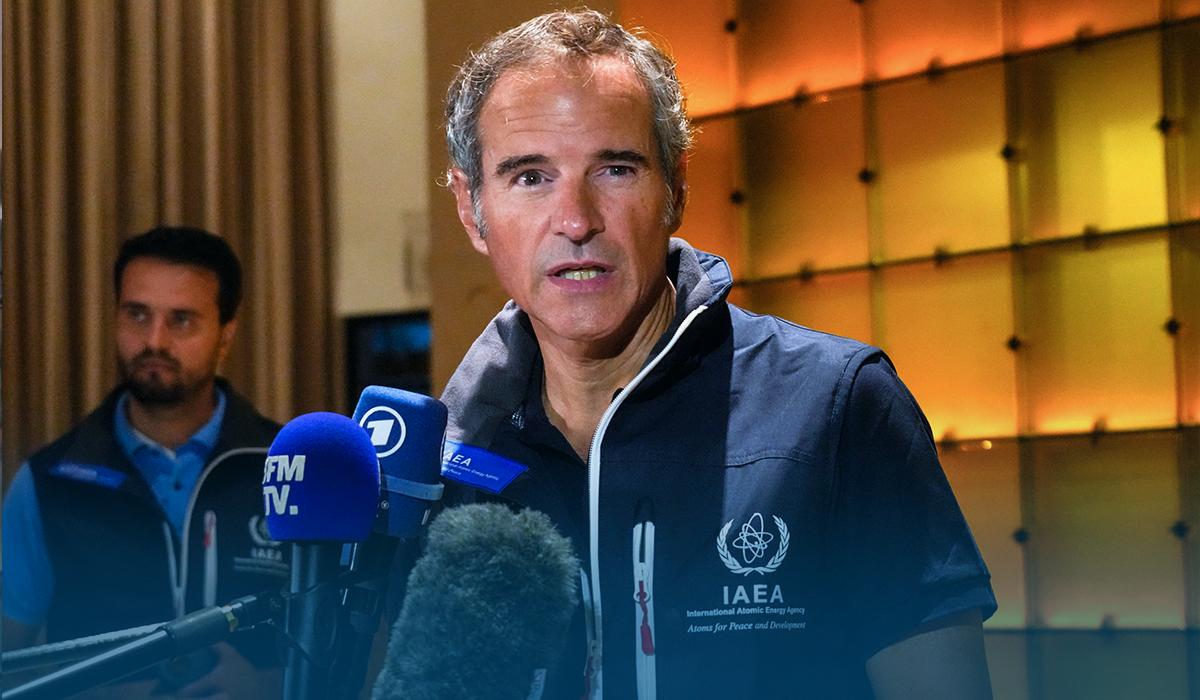 When questioned about plans for a demilitarized zone at the nuclear facility, the IAEA head said that is a subject of political will. He added his mission is a technical mission that seeks to avoid any possible nuclear radiation disaster. In addition, it is a mission to protect Ukraine's biggest atomic power plant. Grossi also said that the IAEA expert mission could last a few days. However, Russian Defense Ministry has said that nuclear radiation levels at the Zaporizhzhya NPP are normal.