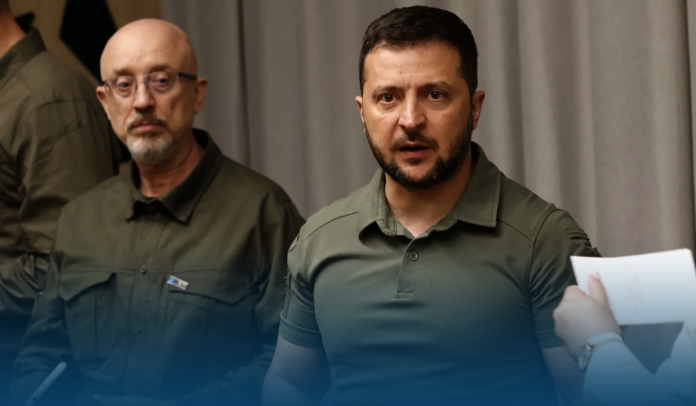 The Ukrainian President Volodymyr Zelenskyy has dismissed his Defense Minister Oleksii Reznikov, who has served in the post since the start of the Russian full-scale invasion of Ukraine. President Zelenskyy addressed at night and expressed the country's demands for new approaches, and during the address, he dismissed Reznikov and nominated Rustem Umerov as the new defense minister. Rustem Umerov is currently serving in the Country's State Property Funds. Mr. President addressed the nation from Kyiv and said the defense ministry needs a new level of approach to both sides: the military and society at the same time.
Ukrainian media has been claiming that Reznikov would be appointed to London as Kyiv's ambassador as he has developed good relations with English democratic figures. Reznikov has served at the defense minister's seat since the start of the Russian invasion in 2022 and has been a prominent figure internationally. He has repeatedly participated in meetings with their Western-allied countries. He has also achieved significant goals in lobbying for additional artillery for Ukraine to be used in the war against the Kremlin. It was anticipated that he might be dismissed from his seat, and he expressed earlier that he had been exploring other positions with President Zelenskyy.
According to Kyiv's local media, the former defense minister expressed that he would agree if he got the opportunity to serve on another project. Ukrainian defense advisor Yuriy Sak said Mr. Reznikov has properly led the ministry and laid the foundation for the country's NATO membership. Yuriy Sak added the foreign defense minister succeeded in convincing the allied counterparts that the Impossible was possible and that they could fight back against the Russians. Sak also appreciated Reznikov's lobbying of foreign nations for arms aid.
Ukraine Ranks 116th Out Of 180 In The Corruption Perceptions Index
Experts claimed the reshuffling in the Ukrainian President's cabinet would cause no effects on the country's war strategies, currently led by Gen Valery Zaluzhny, the commander of Ukrainian armed forces. President Zelenskyy dismissed his defense minister at a time when the Ukrainian government is implementing a policy to eliminate corruption, which is seen as an essential step to complete the country's desire to join Western institutions like the European Union. Transparency International claims Ukraine ranks 116th out of 180 in the corruption perceptions index. It further details that the country has dramatically improved in eliminating corruption in recent years.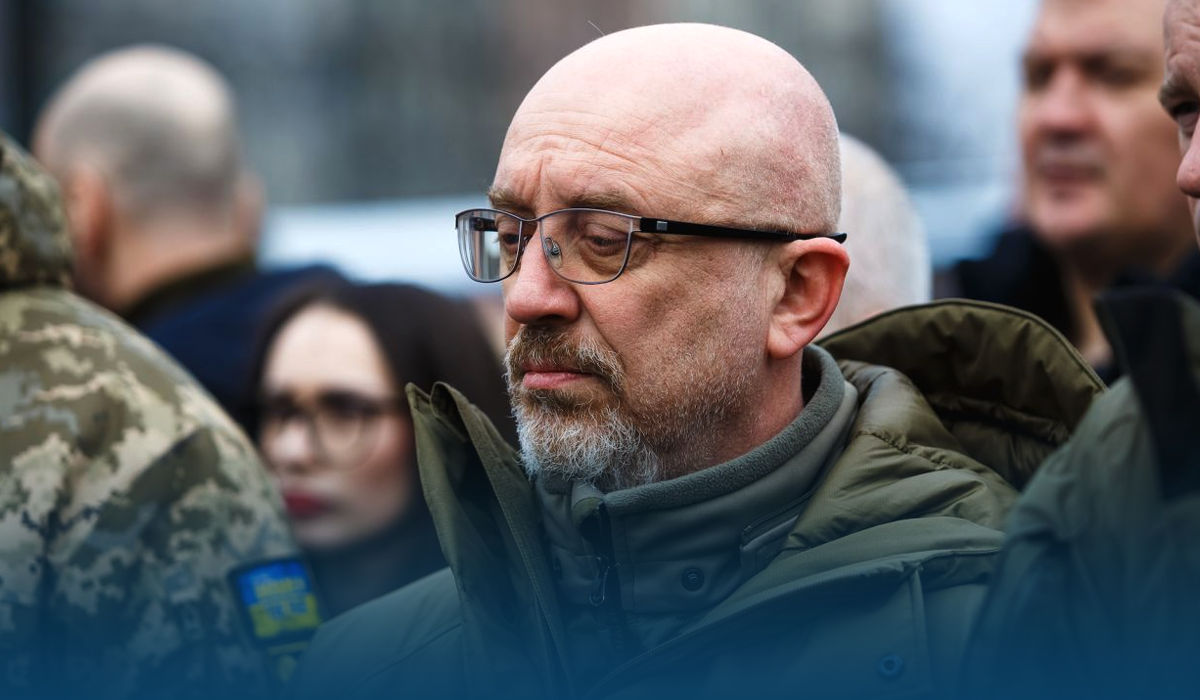 Mr. Reznikov is not accused of any corruption charges, but there are some scandals relating to the defense ministry, which involve supplies of goods and military equipment to the army at higher rates. When this scandal erupted, Mr. Reznikov's deputy, Vyacheslav Shapovalov, resigned, and it was also reported that Mr. Reznikov could barely save his post. At that time, he said he had bared unimaginable stress, but he had a pure conscience. The defense ministry has been shaken by recent arrests at regional recruitment offices. Officers are accused of taking bribes to exempt men from Ukraine's military draft.
UN Urges To Pursue Corruption Cases
Jake Sullivan, US National Security Adviser, had a meeting with senior Ukrainian anti-corruption officials and emphasized eliminating corruption in the country and urged them to pursue corruption cases without watching the consequences. Mr. Umerov conducted and represented the peace talks at the beginning of the Russian full-scale invasion, and now he would be replaced by former defense minister Reznikov. During peace negotiations in March 2022, the former MP reportedly experienced symptoms of suspected poisoning, along with Russian billionaire Roman Abramovich, who was also present. However, in a Facebook statement, he denied these reports and cautioned against believing "unverified information."
The former MP expressed it was challenging to find a way to stop the deadly invasion, but he was dedicated to finding a political and diplomatic resolution. Mr Reznikov has been dismissed as Ukraine wages a slow and bloody counter-offensive following acquiring more advanced weapons from Western allies. On Sunday, top Ukrainian generals announced that their forces had broken through a critical line of Russian defenses in the country's south despite slow progress on the front-line.