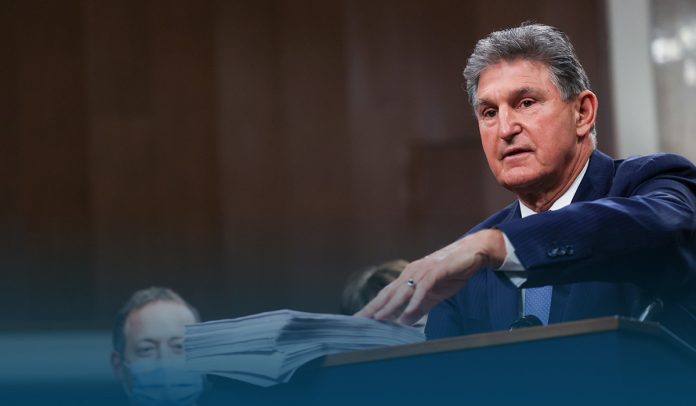 Senator Joe Manchin said Monday that he doesn't support President Joe Biden's proposed tax increases to 28% on corporations as part of an almost 2.3 trillion dollars spending proposal, potentially dealing a fatal blow to a critical revenue raiser contained within in the infrastructure initiative.
Joe Biden's proposal would increase the corporate tax rate to 28 percent from 21 percent and increase the global minimum tax on American companies from about 13 percent to 21 percent.
The White House said the tax growths would pay for the proposed investments in the country's roads and bridges, transit systems, hospitals, and schools over fifteen years.
But Manchin, a moderate Democrat who has become one of the most influential members of the 50-50 United States Senate, said that 28 percent is too high and could hurt U.S. competitiveness. Moreover, he suggested the package could be paid for by boosting the corporate rate to 25 percent and closing tax loopholes used by rich American people to dodge taxes.
Amid these concerns, Janet Yellen, Treasury Secretary, is leading an effort to inspire other nations to institute a minimum tax levy on corporations to ensure that no one nation earns a competitive benefit.
As of Monday afternoon, it was unclear if Manchin had heard Yellen's plan before his comments. The Joe Biden plan would also raise the offshore profit tax rate to twenty-one percent, up from the Donald Trump-era rate of 10.5 percent.
During a radio interview with West Virginia MetroNews, he said that it needs to be changed as this bill exists today. And the main point is, that is what legislation is all about. This bill wouldn't be in the same form we have seen introduced or understood people talking about it.
Bipartisan Issue
GOPs have widely rejected the sweeping economic proposal, meaning that Democrats will almost certainly have to pass the measure via budget reconciliation, the obscure Senate rule the party used in March to approve Biden's $1.9T American Rescue Plan without a single Republican vote.
With thin majorities in the House and U.S. Senate, Democrats would need to secure almost every party member's support to pass the package.
Manchin said that if he does not vote to get on it, then it is not going anywhere, so they are going to have some leverage there. He added that it is more than just him. There are 6 or 7 other Democrats who feel very strongly about this. Manchin said they have to be competitive, and they aren't going to throw caution to the wind.
The White House has said it welcomes response from legislators on how best to address infrastructure, which is primarily viewed as a bipartisan matter in Washington D.C.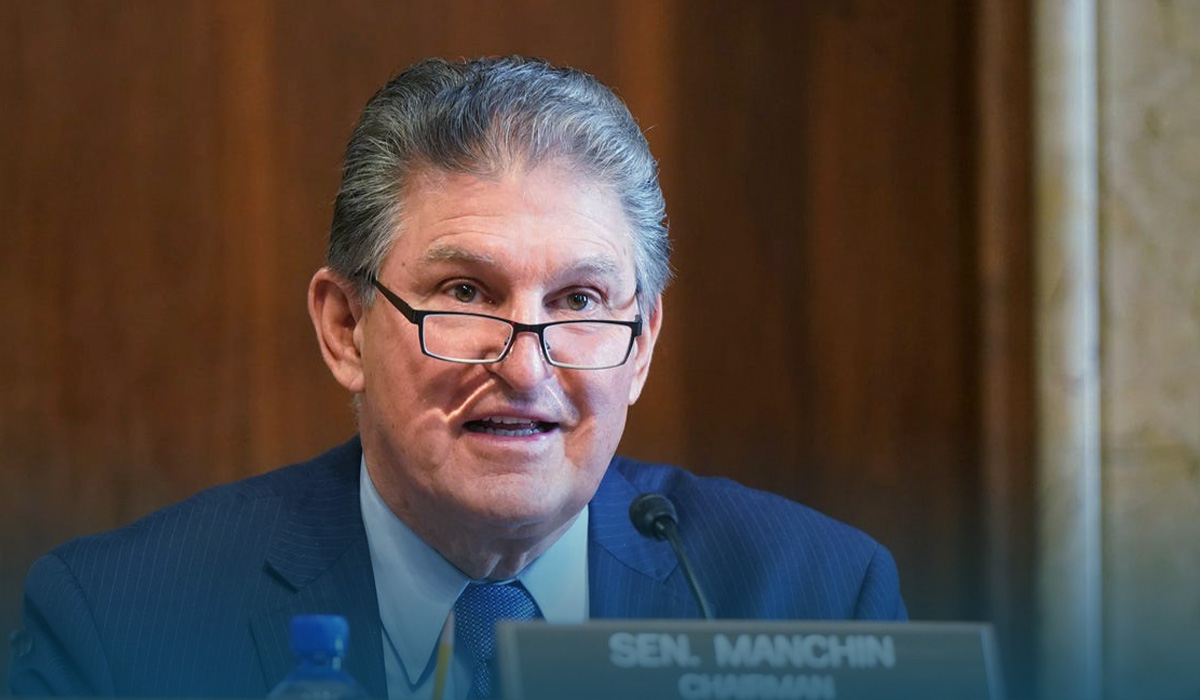 On Monday, Jen Psaki, White House press secretary, said when asked about Manchin's statements, the American President felt it was answerable to propose a way to pay for his proposals.
Psaki said that is precisely what he did. Moreover, he knows some members think it is too big, some think it is too small. They fully expect that from Senator Manchin and other members. White House Press Secretary added they expect the demand of how to pay for the package, if they should pay for the package, to be part of the discussion. Also, they are open to hearing ideas.
Read Also: Joe Biden Details $2 Trillion Infrastructure Plan