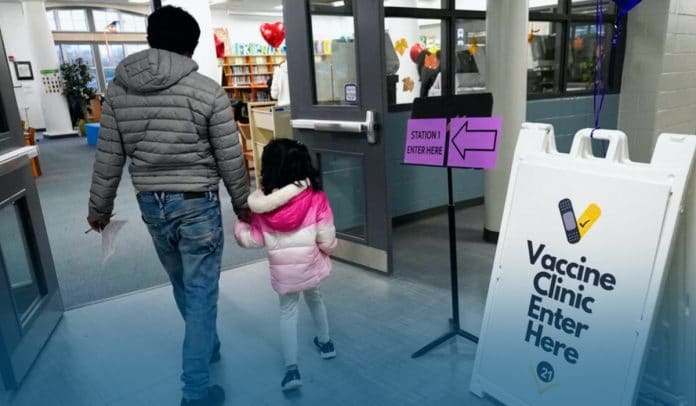 On Tuesday, the U.S. FDA (Food and Drug Administration) approved the booster shot of the Coronavirus vaccine developed by Pfizer Inc and its German partner BioNTech SE for 5-11-year-olds, making every American above 5-years age booster-eligible. But, booster doses for the above-specified group need approval from the U.S. Centers for Disease Control and Prevention before shots can be administered.
According to the health officials, everyone in the U.S. aged twelve and up was already believed to receive one additional dose for the best protection against the infections from new variants of SARS-CoV-2 – and some individuals including 50-years and older can choose a 2nd booster or fourth overall COVID-19 dose. Approximately 102.3M American people have received a third overall or first booster dose.
Today, we amended the EUA for the Pfizer-BioNTech COVID-19 Vaccine, authorizing the use of a single booster dose for administration to children 5-11 at least five months after completion of a primary series with the Pfizer-BioNTech COVID-19 Vaccine. https://t.co/2PNNFPqAwe pic.twitter.com/khpG0DLou3

— U.S. FDA (@US_FDA) May 17, 2022
According to the data from CDC, it isn't obvious how many parents of this age group will choose to have their kids boosted with a third dose. Only 28.8 percent of kids ages 5-11 have received their initial vaccinations. And that's the lowest immunization rate among all age cohorts.
The authorization from the U.S. health regulator now opens a booster dose of Pfizer/BioNTech jab to elementary-age children, too, and they can get it at least 5-months after their primary vaccination. However, there's an additional obstacle: the U.S. CDC must decide whether to officially approve the third overall dose for this age cohort. The scientific counselors of the U.S. CDC are planning to hold a meeting on May 19.
America Surpassed 1 Million COVID-Linked Deaths
Pfizer, a New York-headquartered pharmaceutical firm, and Mainz-headquartered biotechnology company BioNTech SE manufacture the only Coronavirus jab available for American children of any age. And those 5-11-year-olds get 1/3rd of the amount offered to every American 12-years and up.
Moreover, Moderna, a Cambridge, Massachusetts-based pharmaceutical and biotechnology company, and Pfizer Inc have been investigating their doses in the youngest kids, and the Food and Drug Administration is anticipated to evaluate data from one or both Drug Firms sometimes in June. For the specified age group, it isn't apparent how much demand there'd be for additional shots.
Nearly thirty percent of that age bracket have had the primary two doses of Pfizer-BioNTech jab since their immunizations commenced in November. But, according to Peter Marks, M.D., the director of the CBER at the FDA, the COVID-19 jab produced by Pfizer and BioNTech is productive in helping to prevent long-term effects of the fatal Coronavirus disease in 5-year-olds and up.
Marks added that an additional vaccine shot could help offer the best protection against the disease caused by the lethal Coronavirus in the above-specified and older age brackets.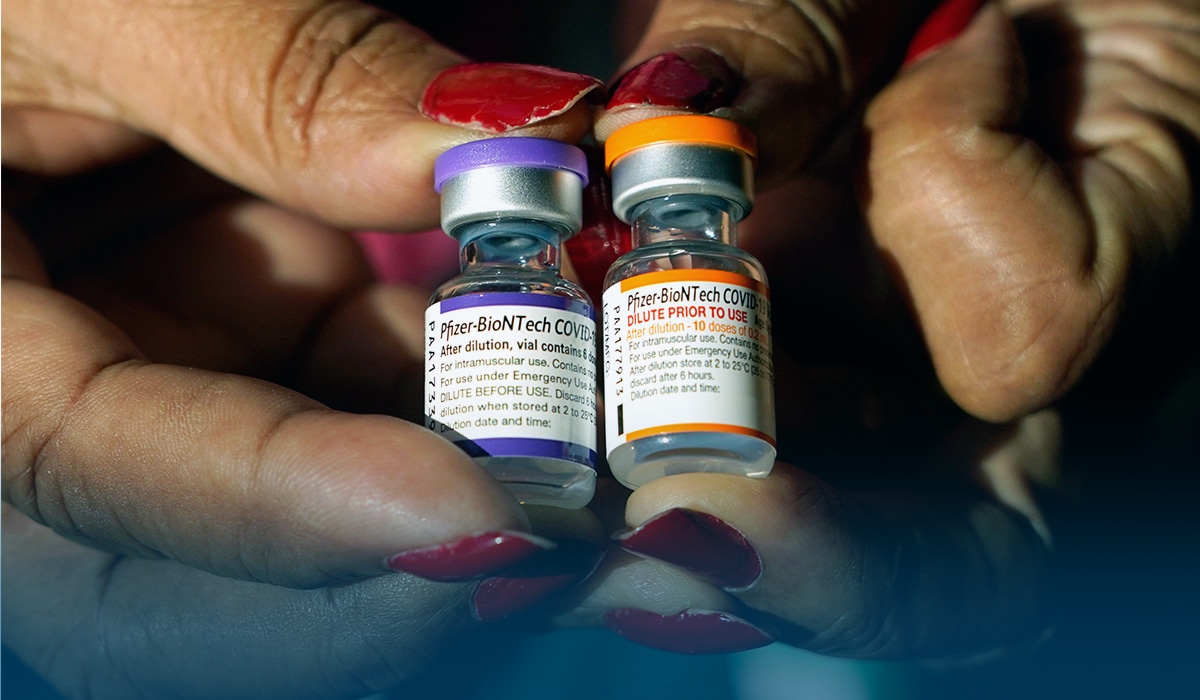 According to data from Johns Hopkins University (JHU) on May 17, unfortunately, more than one million Americans have now lost their lives amid COVID-19 since the start of the deadly pandemic. But experts believe that the actual number is much higher than officially reported.
Earlier in the month, according to the latest estimates from the WHO, nearly 14.9M people worldwide lost their lives amid the Coronavirus disease in the time period from 1st January 2020 to 31st December 2021 – about three times more fatalities than were formally reported.
Read Also: U.S. FDA Limits Johnson & Johnson COVID-19 Vaccine to Certain People