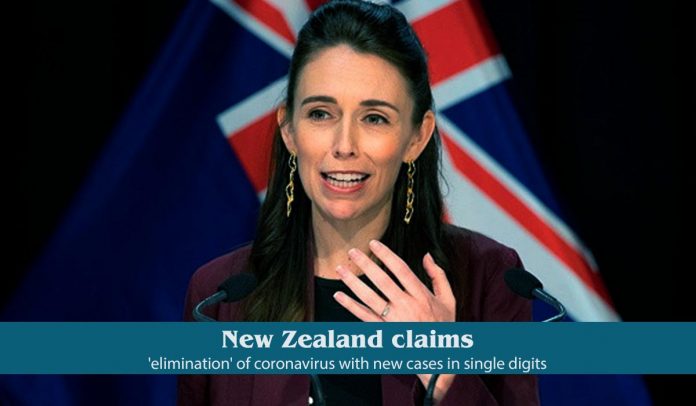 On Monday, the government of New Zealand claimed that it overcomes the COVID-19 as the country announced to relax the restrictions from level four to level three. The officials reported new cases of coronavirus in single figures. During the news conference, the country reported one new coronavirus case, four possible cases, and one new death.
New Coronavirus cases in New Zealand have been in single figures. That's why they've eased the lockdown.

But the daily average number of new UK cases has been around 4,600 in recent days.

We must get to New Zealand levels before lifting the lockdown.https://t.co/pc6fUhlAqG

— Richard Burgon MP (@RichardBurgon) April 28, 2020
New Zealand's Director General of Health, Ashley Bloomfield, states that the low number of new cases and deaths give them the confidence to eliminate the virus from the country. It doesn't mean the number of new cases zero falls to zero, but they know where these cases are coming from. He adds that their goal is the elimination, and it does not mean eradication, but it reveals their goal to limit the number of cases to the smallest number that they will able to eradicate any case.
Jacinda Arden about the new Coronavirus cases
The Prime Minister of New Zealand, Jacinda Arden, said that they currently eliminated COVID-19 but the nation needed to remain cautious and might still expect to continue to see new cases. She said that as they claimed elimination, it means the country's coronavirus new case may reach zero but may face a small number of virus cases coming up again. It didn't mean her administration failed to combat the virus. But it just means that they are in the position to have that zero-tolerance approach to have very strict management of those cases and keep those new numbers low and declining again.
She adds that during the last few days, cases are in the single digits, calling the new numbers incredible while she sends her condolences to those who lost their loved ones during the outbreak. She praises the efforts of the citizens of New Zealand and says that it is almost five weeks working and living in ways that only two months ago it was impossible. But as a nation, they did it together.
What will Level three of restrictions allow in the country?
According to the officials of government, the level three alert that goes into effect at the Tuesday start will allow the selective businesses to partly reopen with some SOPs such as physical distancing of two meters. Similarly, schools will also reopen under the limitations of government officials. Work, for example, forestry and manufacturing, will resume under the restrictions. However, the government encourages people to work from home as much as possible.
Moreover, citizens will able to purchase takeaway food and participate in low-risk entertaining activities, including swimming at the beach. A maximum of ten people would allow gathering for funerals and weddings. Public sites such as gyms, libraries, and museums will now be allowed to open, and the measures will be reviewed in fourteen days on 11th May. The confirmed number of COVID-19 cases in New Zealand is 1,472, with nineteen deaths, according to Johns Hopkins University.
Read Also: Coronavirus causes sudden strokes in youngsters – health experts