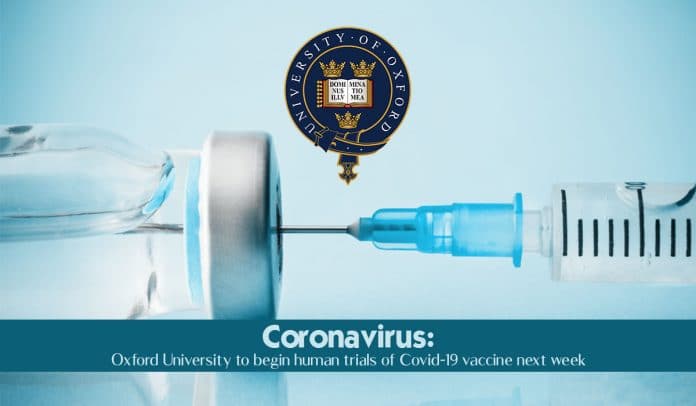 The researchers of Oxford University are going to start human trials of a possible COVID-19 vaccine from next week. The scientists said the injection might be ready to roll out for emergency use by the following autumn after some noteworthy progress in the initial stages of vaccine development. The health team of Oxford tested the vaccine effectively on many species of animals.
Oxford University to begin its coronavirus vaccine test on humans NEXT WEEK in hope of having a jab ready for autumn. 'We are going into human trials of ChAdOx1 nCoV-19 vaccine next week- Professor Adrian Hill #Covid_19 #CoronaVirusUpdate #Covid19India https://t.co/6GdQje5vPH

— Vijay Verma (@VijayCverma) April 16, 2020
The World Health Organization (WHO) reported over seventy novel coronavirus vaccines that developed internationally. The deadly virus infected over two million people globally and killed more than 150,000 people. Whereas, health experts warned that it might need at least eighteen months to finally develop a jab for millions of people across the world.
Moreover, the team of Oxford joins three further researchers' groups, two scientists' groups of the United States and one of China – to start vaccine trials on humans. Professor Adrian Hill, the top researcher, said that their project enlisted 510 individuals, with age groups from eighteen to fifty-five years old, to take part in the trials.
Researcher are very confident for the Vaccine Success
Researchers team is going to start human trials next week. They tested the vaccine in many different animal species, Hill added. The team took a careful approach, but it is too quick to evaluate the vaccine that they are developing. A vaccinologist at Oxford University, Professor Sarah Gilbert, showed her eighty-percent confidence in the success of the vaccine.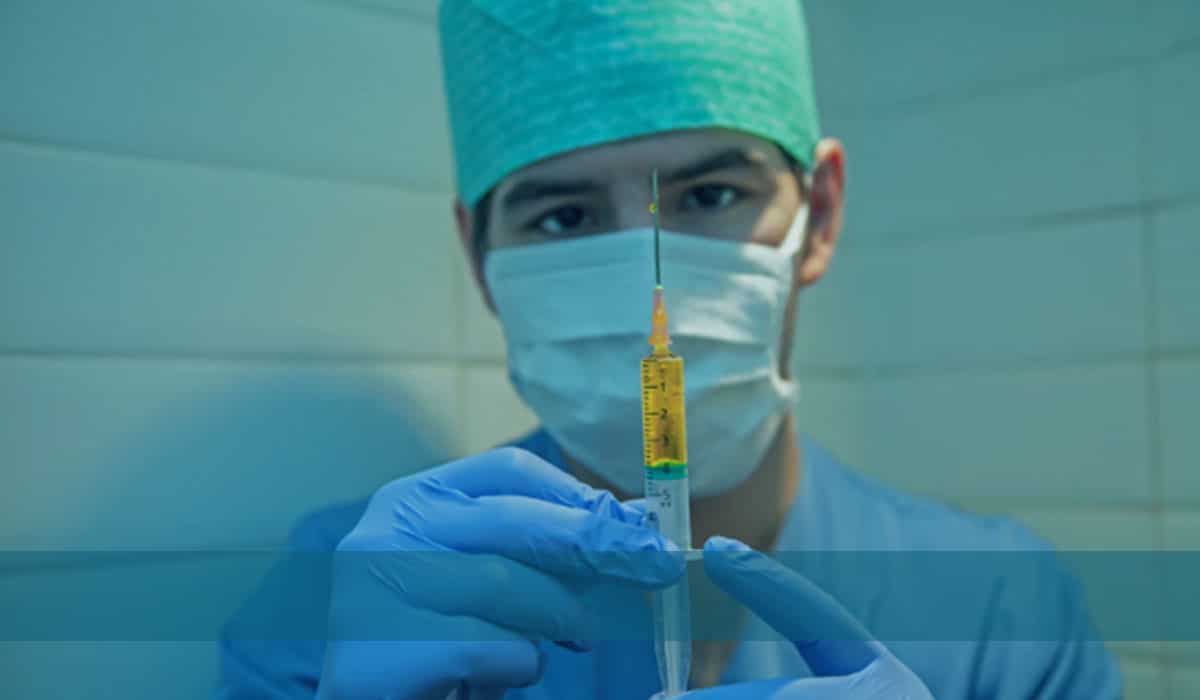 After the development of jab at the Jenner Institute & Oxford Vaccine Group, the experts are now hopeful that it will be fully ready from as early as September. Though, Professor Hill, the officials, must increase the fundraising to accelerate the progress. Hill tells the BBC World Service that they are a university and have a slight in-house manufacturing facility in which they can only prepare dozens of doses. And this ratio is not enough to supply the vaccine to the whole world.
He adds that they are sharing their work experience with other manufacturing organizations and paying them to initiate the process now. Therefore, within four to five upcoming months, whenever they feel good, they will start deploying the vaccine to the whole world under emergency use recommendations. Basically, it is a different approval process to supply commercially, which may take several more years. At present, there is no point in developing a vaccine that one cannot expand and may only make one lac doses of vaccines for after hefty investment.
One may need a technology that allows developing not only millions but make billions of doses just under a year. Sir Patrick Vallance, the chief scientific adviser of the United Kingdom, said it would be a lucky situation if the COVID-19 vaccine would widely available across the world within a year.
Coronavirus Worldwide Map
Read Also: Australian scientists discover a drug "Ivermectin" to kill COVID-19 cells