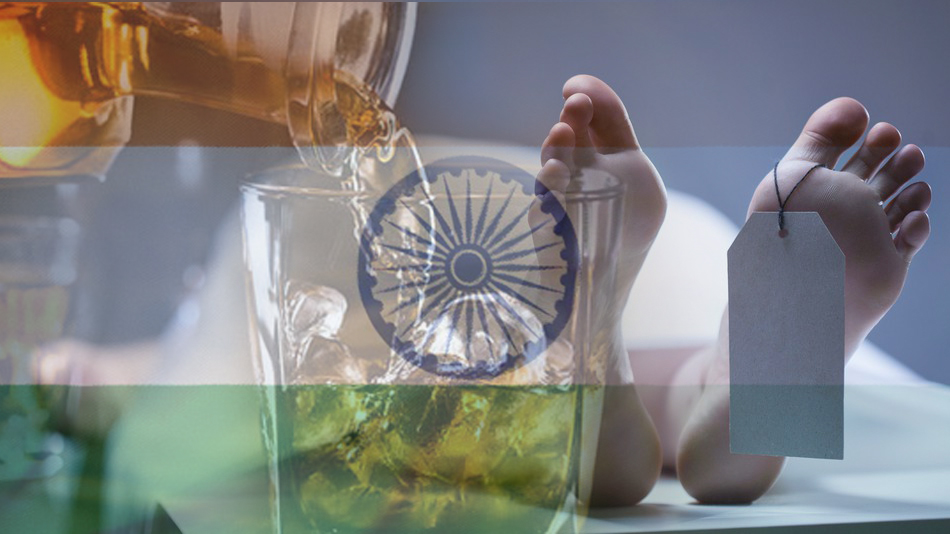 According to the officials of Indian state Assam, there are about 99 death penalties occur due to drinking toxic bootleg alcohol. Moreover, above 100 people hospitalized due to toxic alcohol drinking and all people were working on tea plantations. A similar incident happened in the northern states of Uttarakhand and Uttar Pradesh a few days back when 100 people killed due to drinking tainted spirits.
After this terrible incident, an inquiry settled to investigate the tragedy. According to the Golaghat district's administrator in Assam Dhiren Hazarika said that the first victim of this case died on Thursday. All victims worked in tea plantations in Jorhat and Golaghat district. One undergoing treatment worker told that he was at a tea plantation on Thursday when this incident occurred.
Police Superintendent in district Golaghat, Pushkar Singh stated that police had found the place where the toxic liquor prepared and they recovered one and a half liters of that liquor. Whereas, the place was liquor making was basically a home.
According to the doctors treating these victims, they are mystified due to the ingredients used in the toxic alcohol that is causing human organ failure. Furthermore, the team of experts also reached the tragedy place from Guwahati to analyze the mixture and examine its ingredients.
Dr. Ratul Bordoloi, joint director of Golaghat's health department, gives their statement that the when the tea workers came to the hospital, they were in a condition of severe vomiting, breathlessness, and extreme chest pain.
Victim of Toxic Alcohol Views
A victim of toxic alcohol expressed that he bought a liter of wine and drank it before taking a meal. At the start, everything was going normal, but with the passage of some time, his head started hurting seriously. The headache started severely enough that he could not eat or sleep. Until the morning, he felt restless, and chest pain started. After that situation his wife took him to the tea plantation hospital; afterward, he referred to the hospital at the district level.
Police stated that the authorities arrested one man for selling this harmful alcohol and officials said that two officials of the excise department suspended for failing to take adequate precautions for the alcohol's sale in their regions. Both these current and last week's alcohol drinking death cases, the death tolls may calculate to be higher than the 2011 incident in West Bengal. In the West Bengal's occurrence, there were above 170 people become the death victims when they ingested bootleg alcohol.