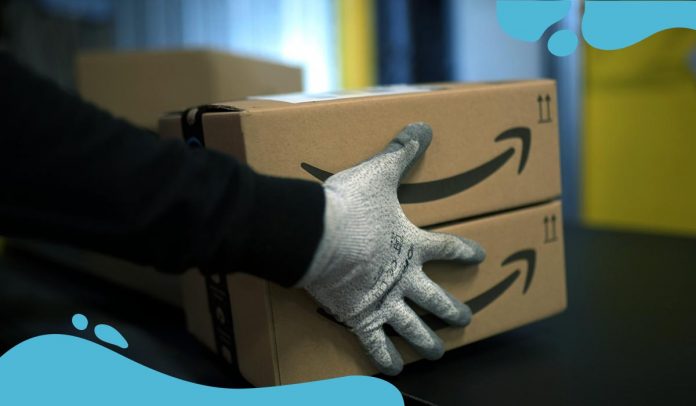 Warehouse workers of Amazon are going to sue the company with a claim that because of the lack of coronavirus safety measures at the facility of Staten Island, it has put the staff members and their families at risk. Three Amazon workers of JFK8 warehouse filed the complaint on Wednesday and accused that the firm created a facade of compliance to meet government public health guidelines after the coronavirus outbreak while instantaneously pressurizing workers to report to work under risky conditions.
A new lawsuit targeting Amazon claims that a lack of Covid-19 protections at its Staten Island facility has not only put workers at risk, but also their families https://t.co/DRySF9Zzsf

— CNN (@CNN) June 4, 2020
The complaint said that most of the citizens of New York remained safe by obeying with the stay-at-home orders of the government – whereas, for JFK8 workers as well as their families, the facility originated as a place of danger.
A spokesman of Amazon, Rachael Lighty, told CNN that the company also saddened by the tragic impact of coronavirus that it did on communities all over the world, including some of the team members of Amazon including their families and friends. From early March to 1st May, the organization offered its workers unlimited time away from duty. Since 1st May, Amazon also offered leave for most susceptible employees or those who want to care for family members or children.
Initial confirmed coronavirus cases at Amazon facility
According to the complaint, Barbara Chandler marked as the first confirmed case of COVID-19 at JFK8. She started feeling symptoms of the virus, and it supposedly transmitted to other members of her household –,, including her son and cousin. After falling ill with coronavirus, her cousin found dead in the bathroom.
For Amazon, the legal report is the most recent in the series of allegations that it is not taking enough measures to protect its workers from the pandemic. Amazon denied sharing the total number of confirmed coronavirus cases in its workforce. Till now, the firm confirmed nine deaths of its workers because of the COVID-19 all over its United States facilities, including one worker from the JFK8 facility.
At that time, Amazon said that they deeply saddened with the loss of an associate at its facility in Staten Island, New York. The company is remembering the family and loved ones in its thoughts, supporting his colleagues.
Latest Cleaning moves of Amazon at its facilities
During the last two to three months, Amazon increased the cleaning activates in facilities about three times and made hand sanitizers and masks more available for the workers, according to a company official. Also, it committed to develop and distribute hundreds and thousands of plastic face shields to its workers, to health care workers, as well as the general public. Amazon made over one hundred and fifty process changes to its routine operations to enhance safety.
Lighty said that the firm invested four billion dollars from April to June on coronavirus-related initiatives, including more than eight hundred million in the first half of 2020 on safety measures such as gloves, masks, temperature checks, sanitization and enhanced cleaning, testing, extended pay & benefits options and more. It includes fourteen days of paid leave for any coronavirus diagnosis or quarantine.
Caring for customers and our people isn't just talk. We've invested approximately $4 billion on COVID-related initiatives to get products to customers, and keep our people and community safe. pic.twitter.com/PsObvMGL2x

— Amazon (@amazon) May 1, 2020
Amazon workers complained Limited Safety measures from company
However, employees complained of limited hand sanitizer, deficient quarantine leave policies along with the work expectations that make it impossible to keep social distancing guidelines. Those employees who need paid coronavirus leave, such as Chandler, it took them far too long to gain the benefit. The complaint also said that the extra salary is a part of what Amazon actually owes Chandler under its policy of paid leave.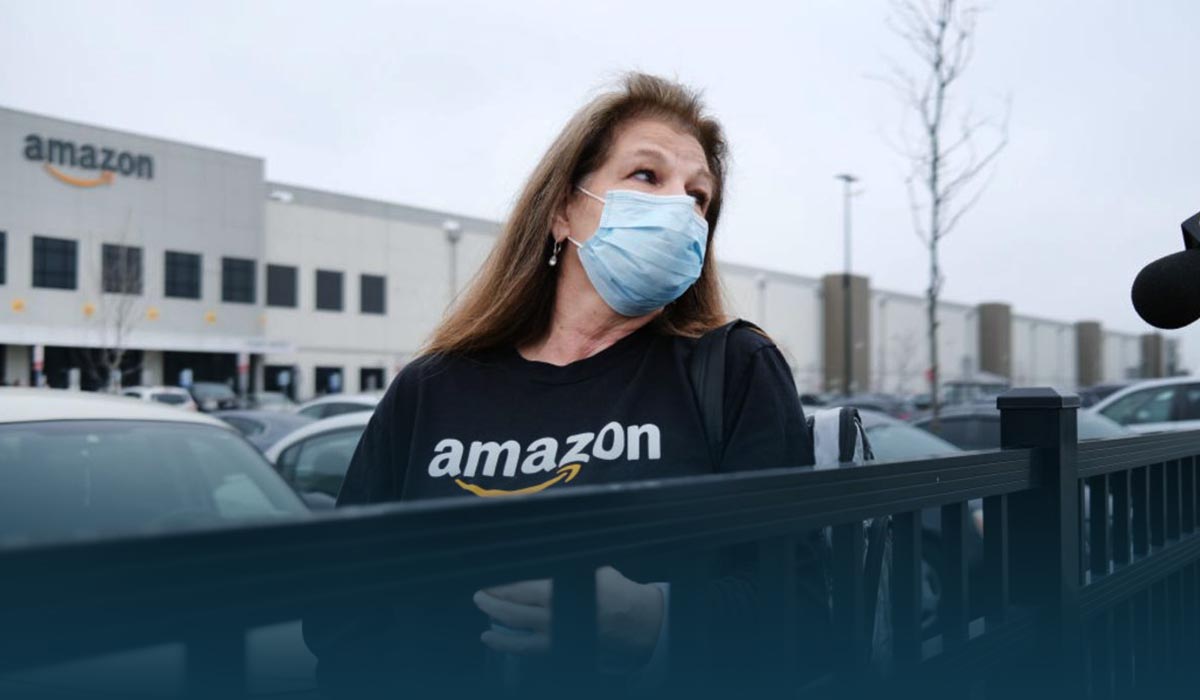 The complaint of the employees pursues a court order calling for the e-commerce giant to expand its leave policy, in addition to hand off its inside contact tracing efforts to a qualified third party. Moreover, it forces the firm to give workers additional time during shifts so that they may wash their hands. Warehouse workers filed the suit in the United States District of Court for the Eastern District of New York, with the services of three legal groups such as Public Justice, Make the Road New York, and Towards Justice.
Read Also: Amazon files lawsuit against JEDI cloud Contract of Microsoft with Pentagon