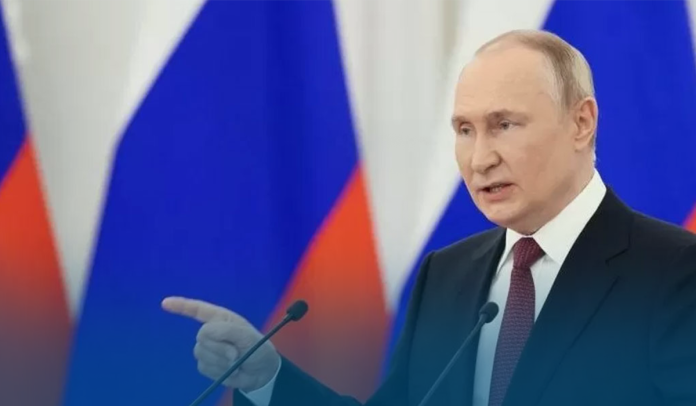 On Wednesday, Vladimir Putin, the Russian President, signed the final papers to formally incorporate four Russian-occupied areas in Ukraine's South and East into the Russian Federation, following voting that the U.S. Kyiv and its European supporters condemned as fraudulent and illegal.
The State Duma, the lower house of Russia's Federal Assembly, said that defiant Putin had signed four federal constitutional laws on absorbing Kherson, Zaporizhzhya, Luhansk, and Donetsk People's Republics into Russia. The lower chamber of the Russian parliament added that Mr. Putin also put his signatures on the relevant laws on ratification.
Earlier in the week, both houses of the Federal Assembly – the Federal Council & the State Duma – ratified treaties to make Ukraine's LPR, DPR, Kherson, and Zaporizhzhya areas as part of the Russian Federation.
The referendums were announced on Sept. 20 by the authorities of two independent republics, Donetsk and Luhansk, as well as Russian-installed administrations of Zaporizhzhya and Kherson on whether to be a part of Russia from Sept. 23 to 27. On Sept. 27, Russian authorities claimed the annexation referendums in Zaporizhzhya province passed with 93.11 percent of voting residents favoring joining Russia.
According to the documents, Kherson, Donetsk and Luhansk People's Republics, and Zaporizhzhya areas are accepted into Russia. However, in two of those regions – LPR and Kherson – Kyiv said it has been regaining more selos.
Moreover, the Russian leader signed a decree making an illegal order to transfer the Zaporizhzhya Nuclear Power Plant (ZNPP) in southeastern Ukraine, Europe's largest, into Russian property. However, Energoatom, a Ukrainian state enterprise operating all nuclear facilities in the country, told Ukraine's national public broadcaster, Suspilne (UA꞉PBC), that defiant Putin's decision has no practical significance.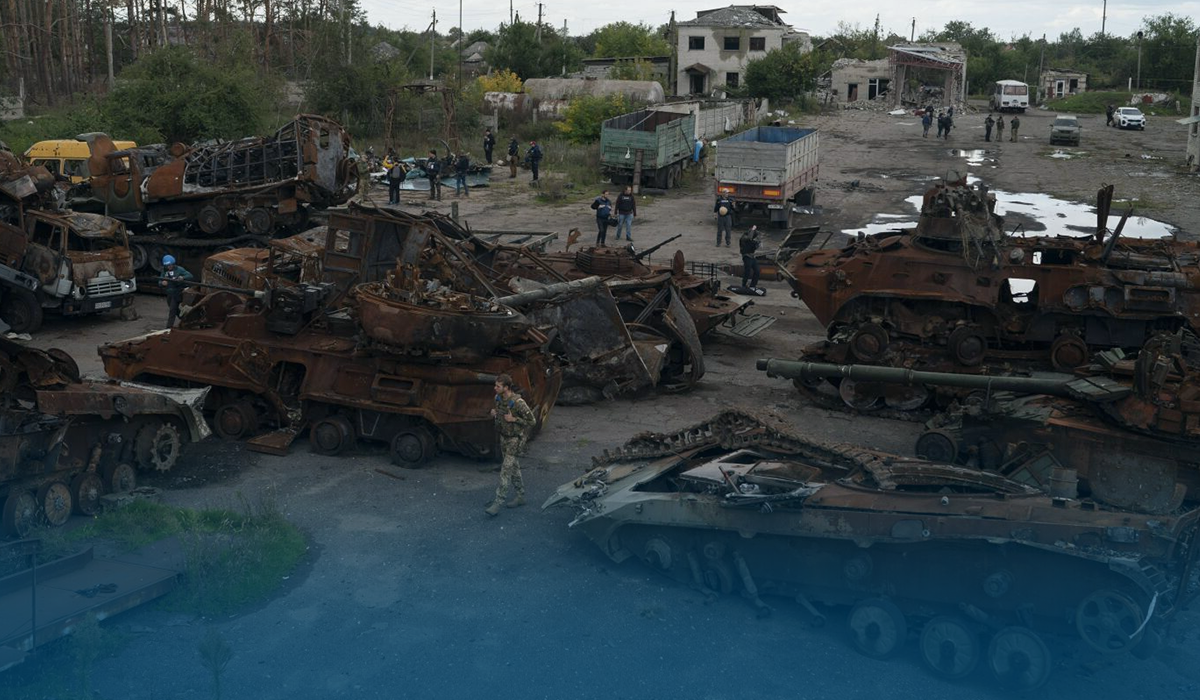 Russia's Putin Signs a 'Decree' to Formalize Capture of ZNPP
The Russian occupation of southeastern Zaporizhzhya province is a continuing belligerent occupation, which commenced on February 24, as Moscow troops violently entered Ukraine and started seizing the Oblast's southern part. Since then, the Armed Forces of Russia have been bombarding Kyiv forces' positions from the nuclear facility, being blamed for using the facility as a protection and a tool of blackmail.
Putin-led military laid siege and took control of Enerhodar city in the north-western portion of Zaporizhzhya province. Enerhodar is home to the ZNPP, which came under Moscow's control on March 4. But, the regional capital, Zaporizhzhya city, remains under Ukrainian control.
Read Also: US Announces Additional $625M to Meet Ukraine's Defense Needs