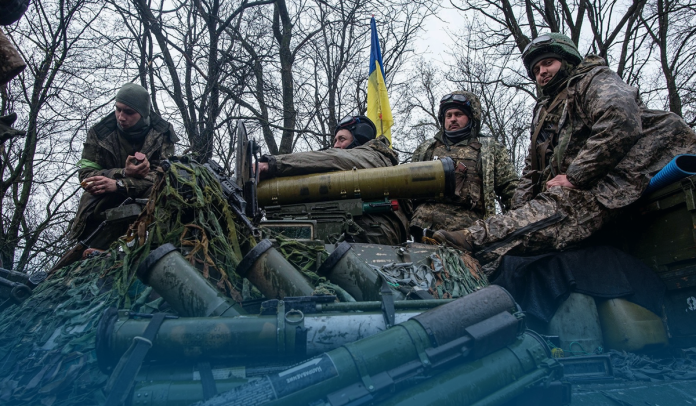 On Monday, the British Prime Minister, Rishi Sunak, will announce another artillery package worth USD 305M for Zelenskyy forces to strengthen its counter-attack against Moscow's brutality. And according to a statement from the UK PM office, the latest military package takes in thousands of artillery shells and intends to ensure a continuous supply of critical munition to the Ukrainian Armed Forces throughout next year.
Ahead of his meeting with UK and NATO forces in Estonia, Rishi Sunak, UK's PM and leader of the Conservative Party will hold the meeting with Baltic, Dutch and Nordic counterparts at the UK Joint Expeditionary Force (JEF) Summit in Riga, Latvia, and make the declaration of the new military aid for Ukraine, according to the British government official.
UK PM Rishi Sunak will announce a major new artillery package for Ukraine tomorrow in Riga, Latvia, per a statement. UK to supply "hundreds of thousands" of rounds of artillery ammunition to Ukraine next year under a £250 million contract.

— annmarie hordern (@annmarie) December 19, 2022
Moreover, Volodymyr Zelenskyy, the Ukrainian President, will deliver an address to the UK-led expeditionary force group, which consists of Finland, Denmark, Estonia, Latvia, Iceland, Lithuania, Sweden, the Netherlands, and Norway.
The statement from the UK Prime Minister's Office added that during the JEF Summit, Mr. Sunak would discuss the continuing efforts to counter Moscow's hostility in the Baltic and Nordic regions. And UK's Sunak, who previously held two cabinet positions under ex-UK PM Boris Johnson, will urge Baltic, Dutch, and Nordic leaders to continue and increase Ukrainian assistance levels in 2023.
Britain Committed Around $7.43B in Kyiv Assistance
The British government is already among the leading European nations sending military aid to Kyiv's military, including providing Ukraine with M-270 MLRS and 125 anti-aircraft guns in addition to technology to counter Iranian UAVs in November's £50M defense package for Kyiv. The statement also said the U.K. has provided over 100K shells of ammunition since February 2022, with the shipments directly associated with the productive actions to regain lost land in the East European state.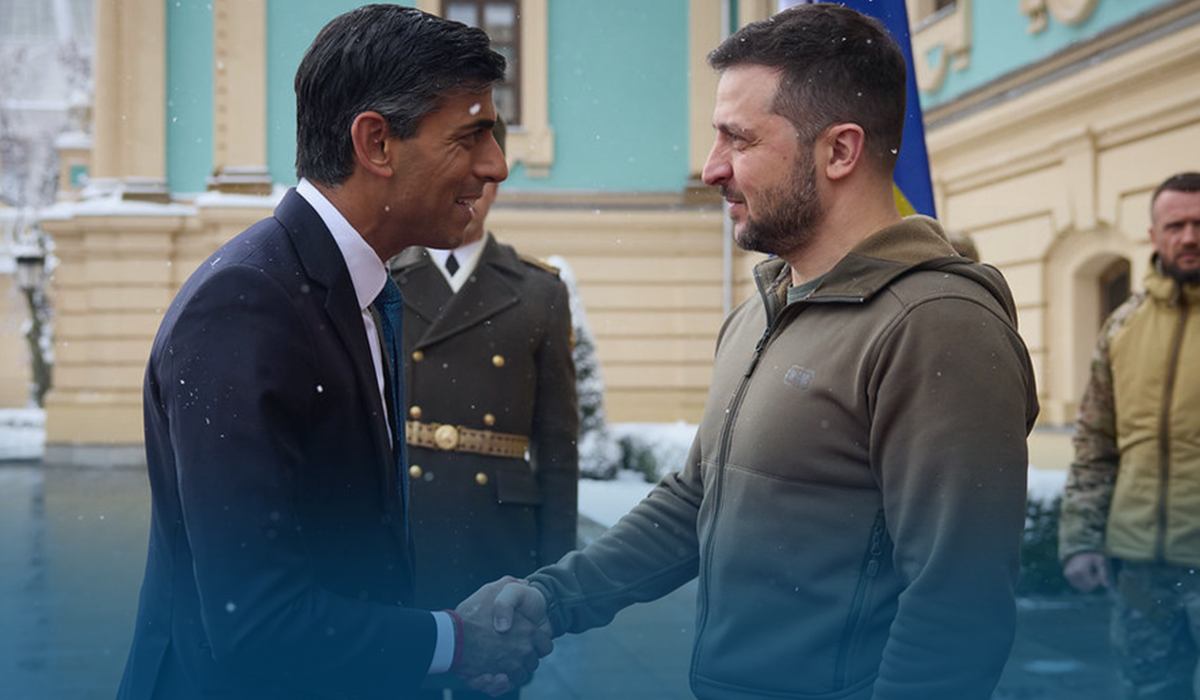 According to Kiel Institute for the World Economy, a Germany-based economic research institute, since Moscow started its cruel and unjustifiable incursion late in February, London has sent nearly USD 7.43 bn in assistance to Kyiv.
The Ukrainian Support Tracker stated that Britain is the second largest defense donor country to the war-ravaged state after America, which had vowed around fifty-one billion dollars in security, economic and humanitarian support. According to UK PM's Office, Mr. Sunak has updated the Ukrainian leader on the new military assistance package recently. The two leaders met in-person when the British leader visited Kyiv in November.
Read Also: Putin Forces Launched 76 Missiles on Ukraine, at least 4 Died