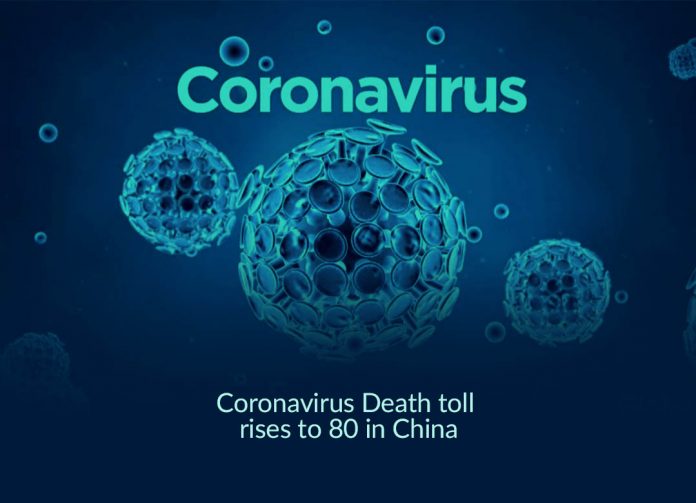 Chinese health officials confirmed 2,744 cases of fast-spreading coronavirus as of the end of Sunday, among those 461 people in critical condition. However, the death toll rises to eighty in different Chinese cities, while Wuhan with maximum numbers of decease. Many other countries also reported their first confirmed cases. Li Keqiang, the Chinese Premier visited the epicentre of the virus – Wuhan city in Hubei province on Monday, where the fatal pneumonia-like virus initially identified in last December. The government said Li visited the infected city to inspect control and prevention efforts.
According to the World Health Organization (WHO), the new tension comes from a big family of viruses recognized as coronaviruses. These viruses cause illness such as common cold to in worst form cause severe diseases; for instance, the 2002 and 2003 outbreak of severe acute respiratory syndrome (SARS). Along with the Wuhan, the virus-oriented city, it spread to other cities of China like Shanghai, Beijing, Hong Kong and Macao. The National Health Commission of China said in a press briefing that the development period of the virus consists of ten days and even spreadable during this stage. That is the major difference of coronavirus 2019-nCoV compared to SARS, as victims of this virus became contagious only after the symptoms.
More Possible Cases of Coronavirus in Wuhan City
On Sunday, the mayor of Wuhan said that there might be more one thousand confirmed cases of the 2019-nCoV virus in the city. About five million people left the city before the restriction of travel to or from the city, whereas nine million people still living there. Wuhan, along with over a dozen cities of China are at this time in lockdown to restrict the spread of the virus. Dr. Tedros Adhanom Adhanom Ghebreyesus, the director-general of the World Health Organization, is travelling to Beijing to meet the health and government officials.
According to WHO, more statistics needed before to declare the virus as a global health emergency, as it can spread through human-to-human contact. According to the State Council, China made efforts to increase medical supplies to the infected city that includes fourteen thousand protective suits and 110,000 pairs of gloves from the central medical reserves. Emergency supplies of three million masks, one lac protective suits and 2,180 pairs of gloves also made available.
WHO is working with networks of specialists to analyze 2019-nCoV full genome sequences as they become available.
We have not received evidence that the virus has changed. We await further information from 🇨🇳 officials.
Situation report 26 Jan https://t.co/DAIdpqarKO#coronavirus pic.twitter.com/wHvEBpdlrO

— World Health Organization (WHO) (@WHO) January 26, 2020
Over sixteen hundred medical staff said to be sent to the province Hubei to assist in containing the virus. Previously, the central government said that it allocated $145 million (one billion yuan) to back the province. Wuhan is building a one thousand bed hospital to give medication to the victims of coronavirus with plans to have the hospital operational by the end of the week.
Banned to trade Wild Animals
Furthermore, on Sunday, the officials temporarily banned the trade of wild animals in China, responding to the outbreak as some of the health experts consider the orientation of virus in the type of wild animal sold and consumed in the form of food in Wuhan, the Associated Press reported.
The Overall rundown of coronavirus cases in mainland China
China extended the national Lunar New Year to 2nd February, in an effort to reduce people gathering in public places. All over China, fifteen cities with a collective population of more than 57 million people, placed under partial or complete lockdown. Here below is a rundown of how many cases are in each province of China:
| Province | Number of Coronavirus Cases | Deaths |
| --- | --- | --- |
| Hubei (includes Wuhan) | 1,423 | 76 |
| Guangdong | 146 | – |
| Zhejiang | 128 | – |
| Henan | 128 | 01 |
| Chongqing | 110 | – |
| Hunan | 100 | – |
| Anhui | 70 | – |
| Sichuan | 69 | – |
| Beijing | 68 | – |
| Shandong | 63 | – |
| Shanghai | 53 | 01 |
| Jiangxi | 48 | – |
| Jiangsu | 47 | – |
| Guangxi | 46 | – |
| Fujian | 35 | – |
| Hainan | 22 | – |
| Shaanxi | 22 | – |
| Liaoning | 22 | – |
| Shanxi | 22 | – |
| Heilongjiang | 21 | 01 |
| Yunnan | 19 | – |
| Hebei | 18 | 01 |
| Tianjin | 14 | – |
| Gansu | 14 | – |
| Inner Mongolia | 11 | – |
| Guizhou | 7 | – |
| Jilin | 6 | – |
| Xinjiang | 5 | – |
| Ningxia | 4 | – |
| Qinghai | 4 | – |
How the Coronavirus affects the human body?
Coronaviruses are a family of infections that include the common cold as well as viruses such as MERS and SARS.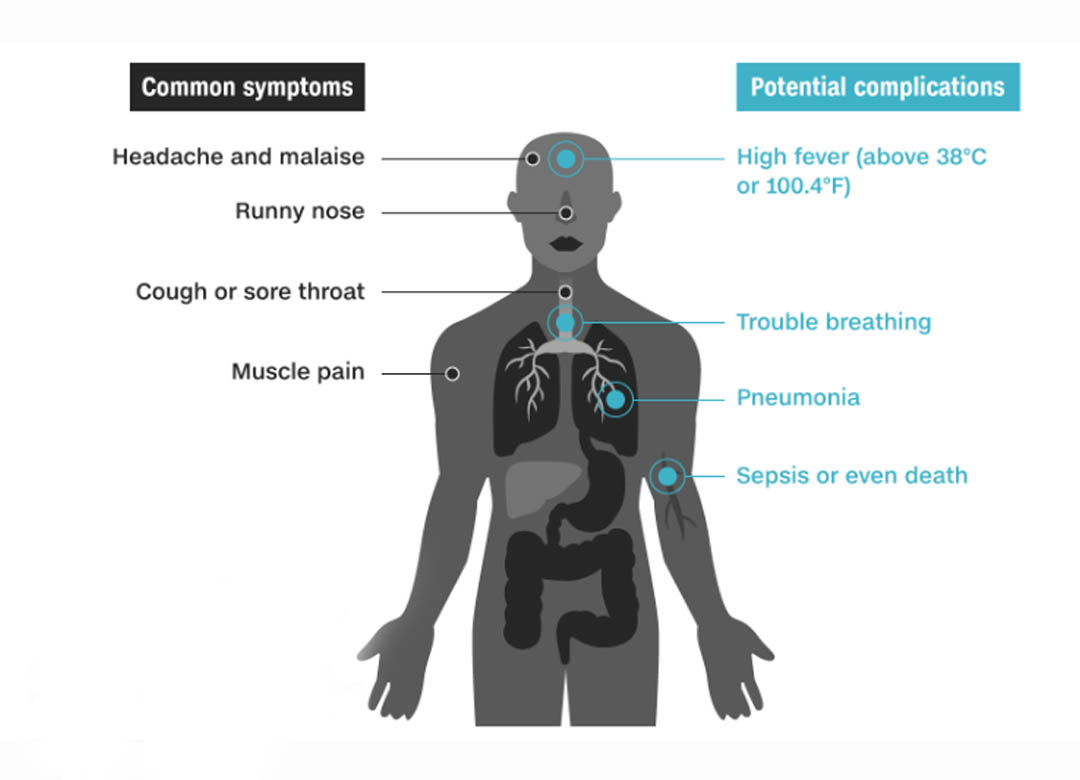 Spread
The health authorities have confirmed Human-to-human transmission of Wuhan coronavirus. Officials advised people to wear masks, wash hands recurrently and avoid close contact with anyone who has a fever or/and cough. The outbreak of the novel Wuhan #coronavirus is following the law of exponential growth. (e.g. 1, 3, 7, 20, 55, 148, 403, 1097, 2981 … )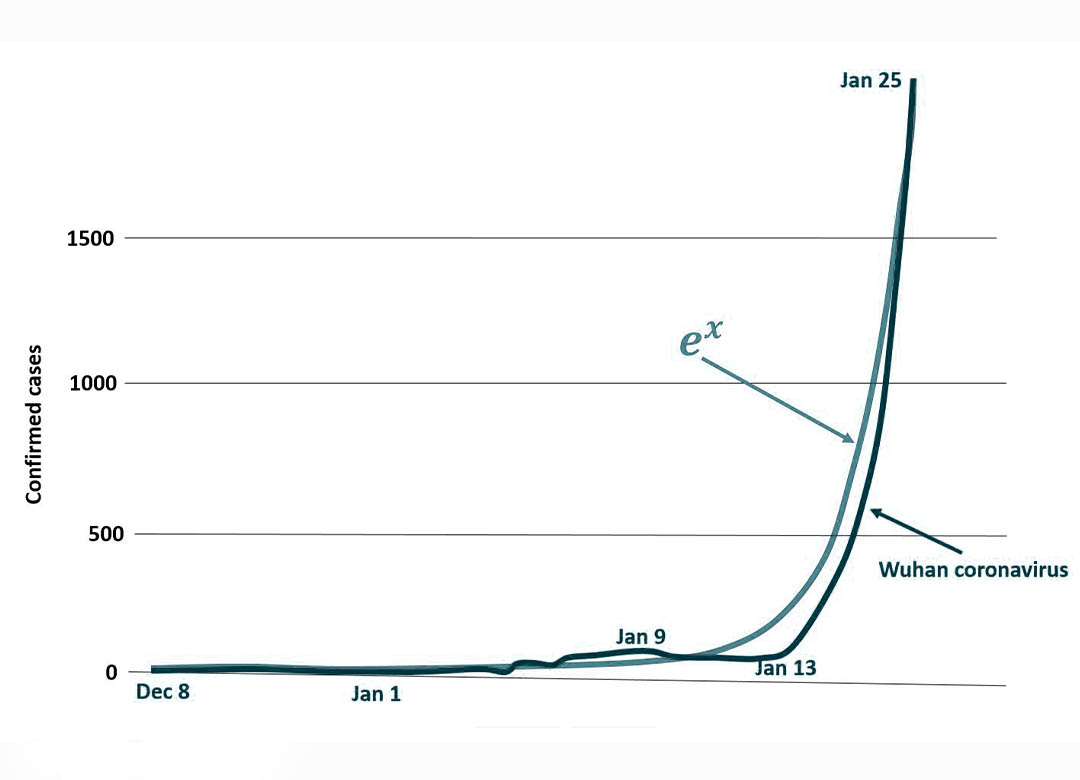 Read Also: Snakes might be the cause of Coronavirus outbreak in Wuhan
International Outbreak of Wuhan Coronavirus
Globally, the number of confirmed virus cases are growing. On Sunday, the Centers for Disease Control and Prevention in the U.S. reported its fifth confirmed case in Arizona. The health ministry of Singapore stated the number of confirmed cases to four in the city while South Korea reported its third infected patient with the coronavirus. Moreover, according to the Associated Press, Thailand reported three new victims of the deadly virus.
Similarly, Australia confirmed four infected patients – three in South Wales and one in the state of Victoria. Health officials reported the fifth case on Monday that involved a twenty-one-year-old girl, who was on the last flight from Wuhan to Sydney before the restriction of China to travel out of the city, according to Reuters.
UNSW Sydney confirmed that a student, who arrived from Wuhan on 22 Jan has tested positive for #coronavirus and is now in isolation. She is the latest case in Australia, bringing the total up to 5 in only 48 hours. pic.twitter.com/PCMwXCqpqc

— Rachel Cheung (@rachel_cheung1) January 27, 2020
Local media of France said that authorities confirmed the first case of Wuhan virus on Friday in Europe, with three patients in the country – two victims in Paris and one in Bordeaux.
As stated by Xinhua, Nepal confirmed its first case of a Nepali student studying in China. Furthermore, similar cases also reported in Japan, Vietnam, Canada, Taiwan and Malaysia. The United States, Japan and France making plans to evacuate their staff present at their consulate in China, the Associated Press stated. Carrie Lam, the Hong Kong leader, declared a coronavirus emergency on Saturday in the city of 7.3 million and extended school cancellations till 17th February.