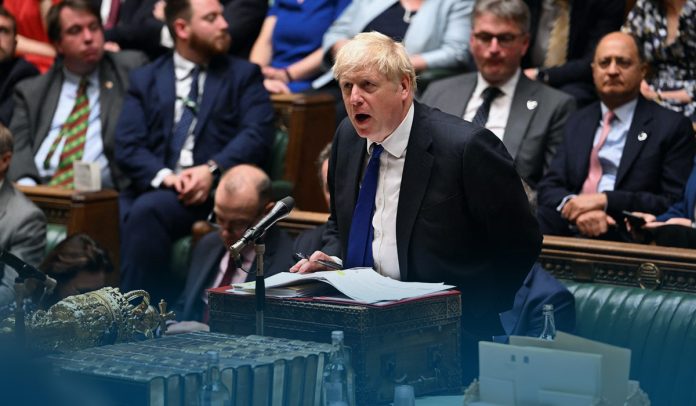 The United Kingdom Prime Minister Boris Johnson is desperately holding power after facing a storm of resignations from a growing list of Conservative ministers and other officials over his mishandling of the case of his senior government official accused of sexual misconduct. According to the U.K. media reports, a delegation of his ministers met with the prime minister at his Downing Street office yesterday evening and forced him to resign.
While the resignations of ministers and other officials continue to pile up, British Prime Minister Boris Johnson told the member of parliament he will remain in office. It comes after he was accused of mishandling an alleged sexual misconduct case against a senior official. pic.twitter.com/9OA9cRilMD

— Live News Now (@LiveNewsNow6) July 7, 2022
Longtime loyalist Brandon Lewis and Transport Secretary Grant Shapps were among those expected to demand that he quit. Earlier at the weekly session of Boris Johnson's Questions in parliament, the prime minister said that is what he will do. Furthermore, a Conservative legislator, David Davis, who had earlier called on Johnson to resign, told parliament that he was again asking the prime minister: to do the honorable thing, to put the country's interests before his own interest.
On the other hand, PM Johnson said that he didn't believe that it was against his national interest for him to remain in the position. Afterward, a Conservative lawmaker told Sky News Wednesday that Johnson is optimistic and is up for a fight after meeting with his top cabinet team members. The lawmaker said the prime minister and the recently appointed finance minister Nadhim Zahawi would lay out a new joint plan for the country's economy next week which would include steps to include tax cuts.
Key Resignations of Officials
The development came one day after Sajid Javid, the Health Secretary, and Rishi Sunak, the Treasury chief, said Johnson was not fit to govern the country. After their reaction, he instantly replaced both of them, but some other junior ministers resigned, which shrunk his inside support in the conservative party. Opponents in his party hope to change party rules to allow a new no-confidence to vote on the prime minister.
Last month, Boris Johnson survived one no-confidence vote, as forty-one percent of MPs voted against him. However, according to three Conservative lawmakers, the so-called 1922 Committee, the Conservative Party Committee governing rules, decided to hold a vote on its executive on Monday before deciding whether to change the directions to go ahead with a confidence vote on the prime minister.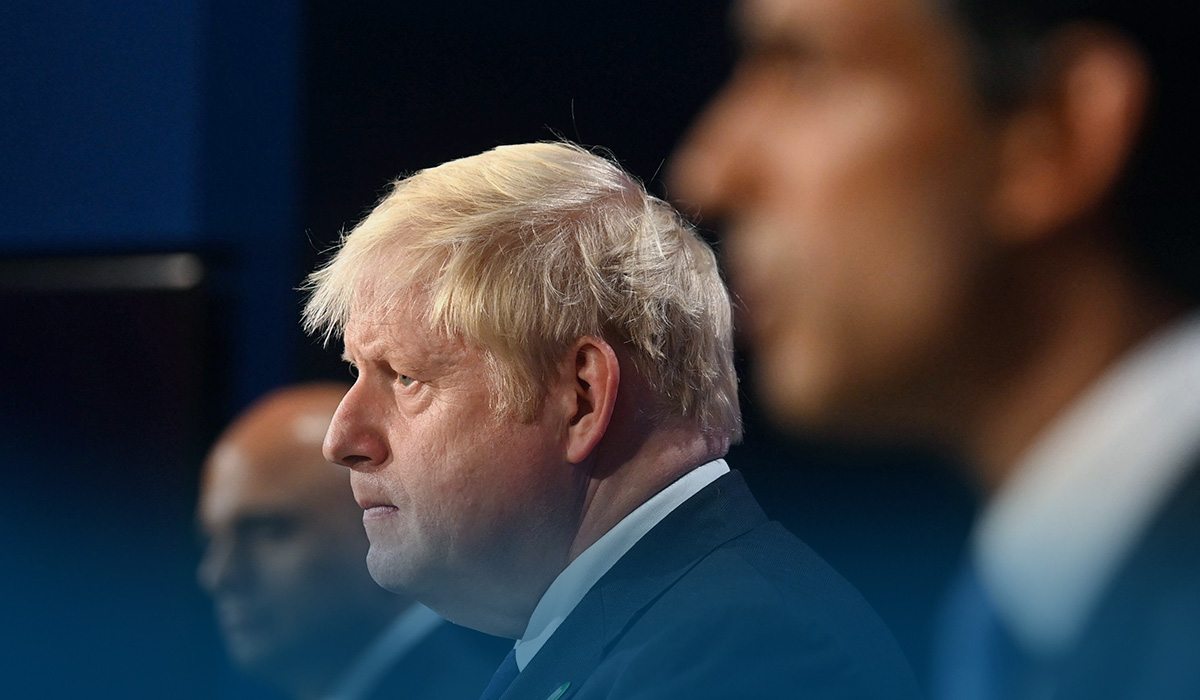 What is the sexual misconduct scandal?
The misconduct scandal initiated the political crisis involving the deputy chief whip Chris Pincher, who resigned last week after facing allegations that he drunkenly groped two men. At first, Downing Street denied Prime Minister Johnson knew of previous allegations against the deputy chief whip when appointing him in the second month of 2022.
However, by Tuesday, that defense collapsed when an ex-top civil servant said Boris Johnson, as foreign minister in 2019, was told about another incident involving this ally. On Wednesday, Will Quince, the Minister for Children & Families, resigned and claimed that he was given wrong information before having to defend the government during several media interviews on Monday. It kick-started a new round of over a dozen resignations and the withdrawal of support from previously loyal MPs.
Read Also: Britain's Johnson Apologizes After 'Partygate' Report Condemns 'Leadership Failure'