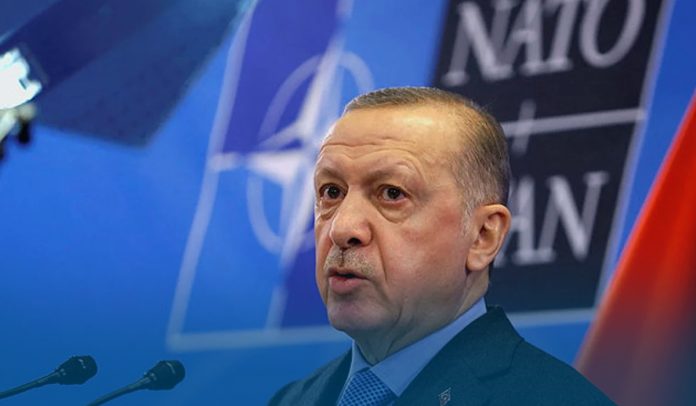 On Sunday, Turkish news channel TRT Haber reported that Recep Tayyip Erdogan, the President of Turkey, said negotiations with Stockholm and Helsinki regarding their entry into the Western military alliance hadn't been at 'the anticipated level,' and Turkey couldn't say 'OK' to terrorist-supporting states' NATO bid.
Tayyip Erdogan has told the news correspondents that he still intends to block two Nordic countries' accession to the North Atlantic Treaty Organization. Turkey's President said that recent talks with the delegations of Sweden and Finland weren't at 'the anticipated level,' considering that no measures were taken to reduce Ankara's security apprehensions.
Erdogan told media persons on his plane following a trip to the former Soviet state of Azerbaijan that during his presidency, Ankara certainly couldn't agree with states that support terrorism becoming a member of the Western defense alliance. Furthermore, Erdogan mentioned an interview on Swedish state TV with the former co-chairman of the Democratic Union Party, Salih Muslim Muhammad, Syrian Kurds' autonomous administration in the country's North-East, on the night of the delegation summit.
Turkey is crucial in two current issues:
– Sweden/Finland NATO accession
– Getting grain out of Ukraine

If I were an advisor to Erdogan, I'd spot an opportunity to achieve major international goodwill (rather than anger & worse). https://t.co/19gmBsL8ft

— Elisabeth Braw (@elisabethbraw) May 29, 2022
Dialogue and Diplomacy
In addition, the President of Turkey quoted this interview as proof of Stockholm's support for a Kurdish militia in Syria that Ankara sees as an extension of the banned Kurdish militant political organization that launched its insurgency against Turkey on Aug. 15, 1984, with assaults on Semdinli and Eruh. The President of Turkey said they're not sincere or authentic and pledged not to let states to join NATO that support and encourage terrorists.
Moreover, Erdogan blamed Amsterdam, Paris, and Berlin for making the same mistake of feeding terrorists. According to the media reports, all member nations of the Western military alliance must support the historic NATO bid of Sweden and Finland, moved forward by alarm at Moscow's brutal assaults in Ukraine.
The Turkish Armed Forces, the 2nd largest standing military in the North Atlantic Alliance after the United States, has stated it would not approve the two Nordic state's NATO accession unless measures are taken to address the concerns and issues, including the removal of weapons exports limitations to Ankara.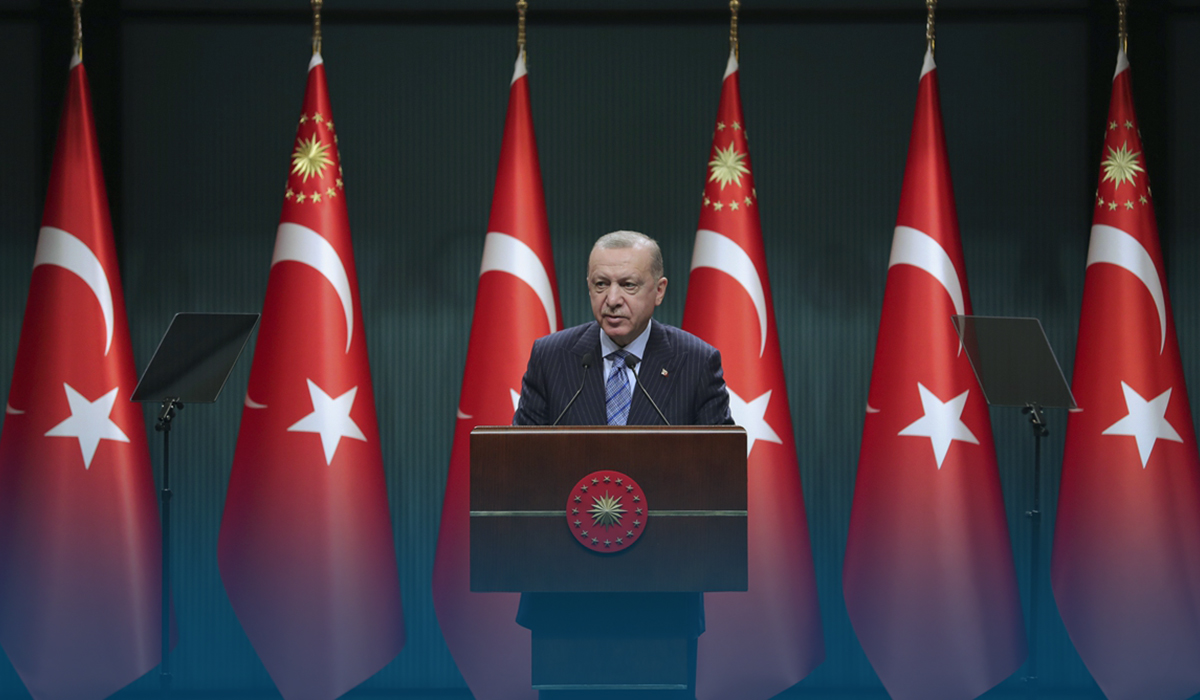 Additionally, Recep Tayyip Erdogan said he'd be talking to the leaders of Ukraine and Russia by phone on May 30. He added Ankara wanted to spot an end to the brutal Moscow-Kyiv conflict as early as possible, but the current situation was becoming more adverse each day. Erdogan also said he'd keep pushing the two sides to find a solution by opening dialogue and diplomacy channels.
Read Also: White House Leaning Toward Sending Long-range Rocket Systems to Ukraine