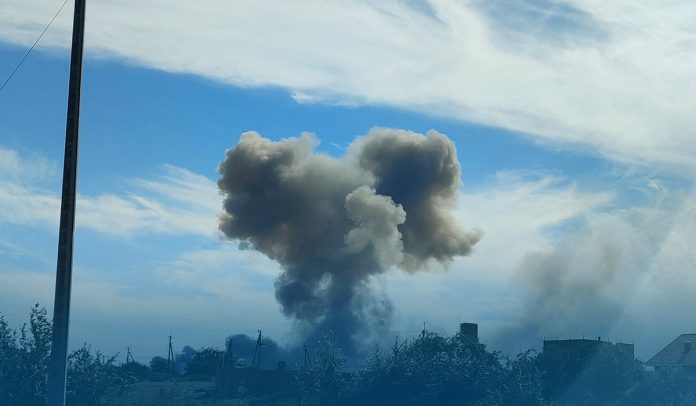 On Friday, Moscow reported more Ukrainian drone attacks, just a day after blasts near military installations within Moscow-occupied territories of Ukraine and inside Russian territory itself, apparent displays of 'increasing capability' of Ukrainian Armed Forces to pound Russian equipment far from front lines.
Sergei Ryabkov, Russia's Deputy Foreign Affairs Minister, said yesterday that Kyiv officials' statements about attacking capability in the Moscow-annexed Crimean Peninsula mark 'a conflict escalation openly endorsed by America and its Western allies and partners.'
Ryabkov also said that profound and sweeping American participation in the Ukraine-Russia conflict effectively puts America on the edge of becoming another party to the war. He added Kremlin didn't want an increase in the conflict, but until now, they've not seen their preparedness to take those warnings seriously.
According to media reports, in the Crimean Peninsula in Eastern Europe, which Russia invaded and subsequently annexed from Ukraine, four blasts were reported late Thursday night in the vicinity of the air base in Belbek village near Sevastopol, the largest city in Crimea and a major Black Seaport and Russian Black Sea Fleet's headquarters.
This is reported to be from the large 🇷🇺 airbase Belbek outside Sevastopol in occupied Crimea 🇺🇦. It certainly looks bad – or good – dependent on the perspective. pic.twitter.com/uXeKsDNL0R

— Carl Bildt (@carlbildt) August 18, 2022
And the residents of two villages within the Russian state were displaced after blasts at a weapon storage site near Timonovo in Belgorod province, which is around 25 miles north of the Ukrainian border, according to Vyacheslav Gladkov, the regional governor. He added no casualties had been recorded.
The Governor said that approximately eleven hundred people live in Soloti and Timonovo, the rural localities in Valuysky District, Belgorod Oblast, Russia. However, he said no loss was reported in the explosions that erupted late on August 18.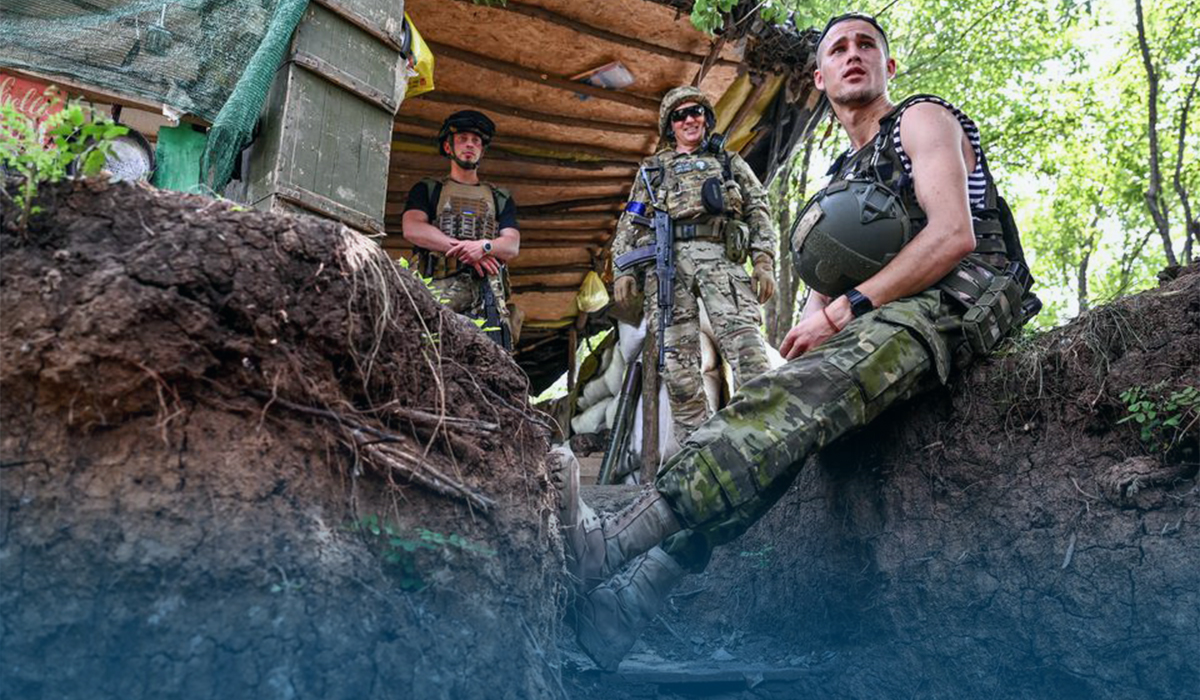 Russia's Putin Allows Inspectors to Travel to Zaporizhzhia Nuclear Plant
According to the French President's office, Vladimir Putin, the President of Russia, has reached an agreement that independent inspectors can make a trip to Russia-seized Europe's largest nuclear complex, Zaporizhzhia atomic power station, as apprehensions grew over fighting near the location.
The French presidency said that the Russian leader reviewed the demand that the United Nations nuclear watchdog IAEA travel through Russia to the area, after Mr. Putin cautioned that fighting in Zaporizhzhia could lead to potential disaster. In the meantime, Antonio Guterres, the U.N. Chief, asked the Russian military capturing the Zaporizhzhia NPP not to detach the power facility from the grid and cut power transmission to the people of Ukraine.
Read Also: US Preparing $800M in Additional Military Aid for Kyiv