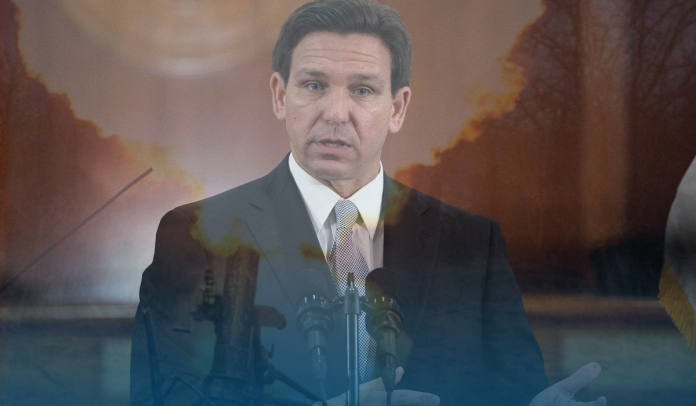 On Monday, Ronald Dion DeSantis, a US attorney and the Republican Governor of Florida, said that becoming further involved in a territorial clash between Kyiv and Moscow isn't among vital America's National Interests. Additionally, the public opinion polls displayed Mr. DeSantis as the most substantial threat to ex-President Donald J. Trump for the nomination of their party for the U.S. Presidential Election in 2024.
A US TV host and a political commentator, Tucker Swanson McNear Carlson, posted on March 14 on Twitter responses to a questionnaire from GOP candidates and likely hopefuls on the brutal conflict in war-torn Ukraine. The Governor of New Jersey, Chris Christie, replied to Mr. Carlson that Moscow's violence against innocent Ukrainians is a national security issue that threatens American alliances and their standing worldwide.
Former @GovChristie on Ukraine:
"Russia's aggression against Ukraine is a national security issue that threatens our alliances and our standing in the world. Our objective is to assist Ukraine sufficiently to enable them to defeat Russian forces and restore their sovereignty.… https://t.co/TaAKp3NO27

— Tucker Carlson (@TuckerCarlson) March 14, 2023
And Donald Trump, the former President of the United States, responded to the question of whether opposing Russians in Ukraine is a vital US national strategic interest; No, adding it's for the West. But not for America. That is why Western countries should be paying far more than the United States is or equal.
Ukraine's Future Relies Upon Eastern Battlegrounds
DeSantis, a GOP expected to run for American Presidency in 2024, said that the Biden government's virtual 'blank check' backing of Russia's unprovoked war in Ukraine for as long as it takes, without any clear objectives or accountability, diverts from their state's most pressing challenges. President Biden's White House has committed billions in security assistance to Zelenskyy forces and gathered allies all over the world behind the state that Moscow invaders attacked in February 2022.
According to the Ukrainian leader, the future of post-Soviet Ukraine relies upon the consequence of the fierce fight raging around salt-mining Bakhmut city in the Donetsk region and other key towns and settlements in the country's East. Late on Monday, Ukraine's Zelenskyy said in his daily virtual address that Kyiv's future depended upon destroying the Putin-led military attacking the eastern city of Bakhmut and other war-ravaged areas in Ukraine's Eastern region.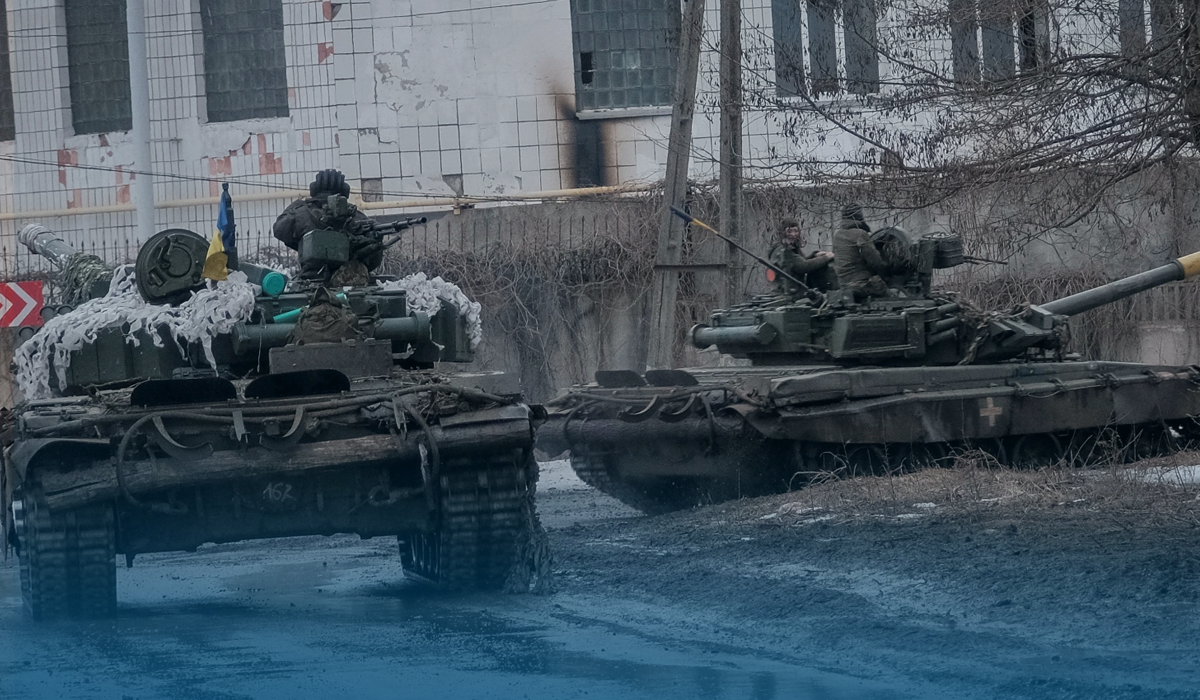 The head of the State of Ukraine said that the situation in the east is highly tough and painful, adding they need to destroy the enemy's substantial military presence and power, and they'll. Zelenskyy mentioned the urban-type settlement of Bilohorivka in the Luhansk region, Kamianka town in Cherkasy Oblast, Avdiivka, Maryinka, Bakhmut, and Vuhledar Cities in the Donetsk region as the key battlefields – among all other areas where Ukraine's future is being determined. He added the country's future, the future of all Ukrainians, is being fought for.
Read Also: Zelenskyy Vows His Forces Won't Retreat from Bakhmut City