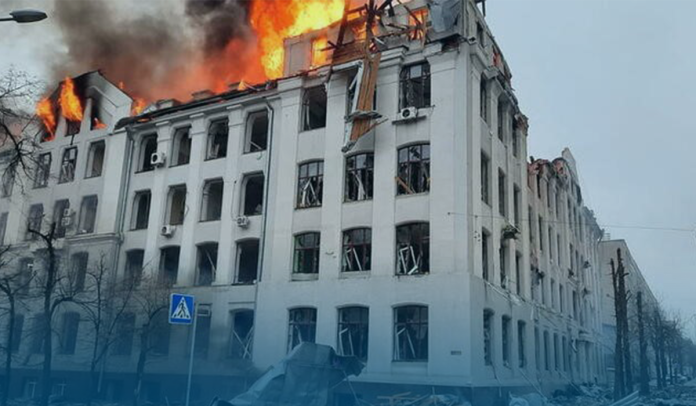 In his daily video address on Sunday, the President of war-ravaged Ukraine said that the latest air assault by Russian forces on the northeastern Ukrainian city of Kharkiv had killed one innocent citizen, as three non-combatant people lost their lives in the strategic port city of Kherson located on the Dnipro River.
Ukraine's Volodymyr Zelenskyy said that Putin-led Forces have been bombarding the city of Kherson brutally all day. Kherson City is the second largest city and municipality in the post-Soviet state of Ukraine and is home to a major ship-building industry. Two female nurses were injured in the hospital. As of Sunday night, at least three deaths and six injuries were reported amid Moscow's renewed bombardment.
Furthermore, according to media reports, Ukraine's southern front-line has been significantly quieter since the Kremlin forces retreated from the strategic city last November. Kherson is one of the four Ukrainian southern and eastern areas –Donetsk and Luhansk People's Republics, Zaporizhzhya, and Kherson – that Moscow illegally annexed in September, although it did not fully control the regions, and the regional administrative center of the Oblast is still under frequent bombardment.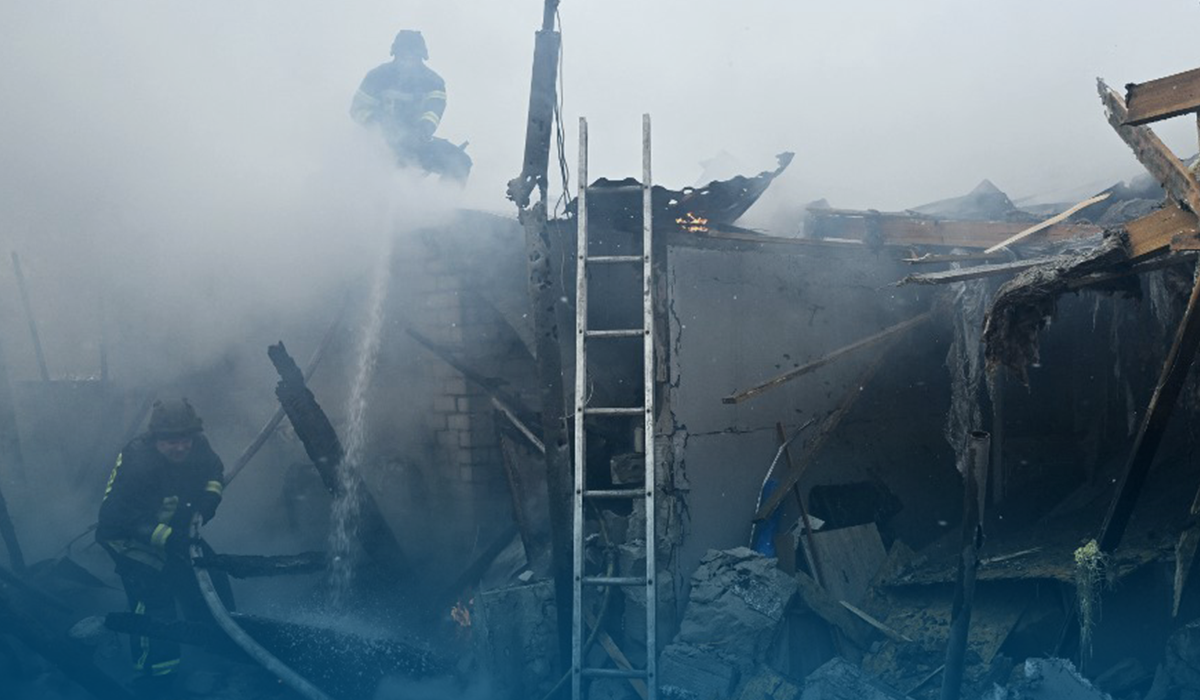 Kyiv Forces Repelled the Russian Attack near Blahodatne Village
Oleh Syniehubov, the Governor of Kharkiv province, said that a Russian missile struck a residential structure in the region, taking the life of one woman; three others were wounded and also causing widespread destruction nearby. Photography from the damaged area showed a massive fire overwhelming part of a block of flats in the northeastern City. He said yesterday that the recent attack occurred in the Kyiv District of the City.
⚡️Wagner forces claim Russian capture of Blahodatne near Bakhmut, Ukraine denies.

Photos circulated on social media on Jan. 29 showing Wagner mercenaries in front of a sign reading Blahodatne.

— The Kyiv Independent (@KyivIndependent) January 29, 2023
The Ukrainian military said its personnel effectively resisted an air attack in the Donetsk area after PMC Wagner – Moscow's paramilitary organization – said it seized control of Blahodatne, a village in Kherson Raion, southern Ukraine, nearly 20 miles north-west from the city's center. The military drove back strikes near the village and thirteen other settlements in eastern Donetsk, according to Zelenskyy-led forces. However, the PMC Wagner said earlier that its units had taken control village.
Read Also: N.Korea Slams US' Decision to Provide M1 Abram Tanks to Kyiv